Yangzhou Attraction
Read the following introductions for attractions in Yangzhou. You will know the top attractions there and you can also get to know the city attractions by category.
Top Yangzhou Attractions
Shou Xi Hu (Slender West Lake)

Slender West Lake got its name of "Shou Xi Hu (瘦西湖)" from a poem by a Qing Dynasty poet which has compared this lake with West Lake. The beauty of Slender West Lake ...

He Garden

He Garden or He Yuan in Chinese (何园), is located in Xuningmen Street in Yangzhou City, Jiangsu Province. It is a major cultural relic site under national protection, bu...

Ge Garden

In Yangzhou, many splendid private gardens, which were built by some salt dealers in Qing Dynasty (1644 - 1911), are well-retained. Among the all, Ge Garden is the olde...
Mausoleums/Tombs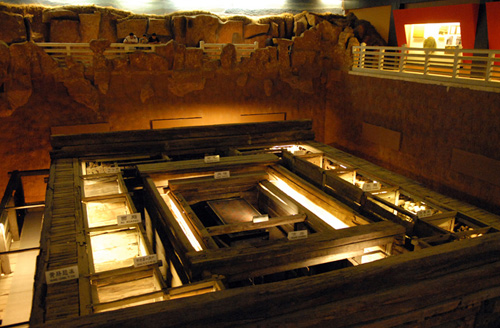 Han Tomb Museum in Yangzhou
Occupying an area about 7 acres in wavy topography with dense woods and majestic architecture, it is a tomb museum combined cultural relics with gardens. The tomb of Prince Guangling, a rare large-scale, well organized tomb in China with a history of over 2000 years exhibited in the central exhibition hall, is a famous monarchal Timber-chambered Tomb.
Waters(rivers, lakes, waterfalls)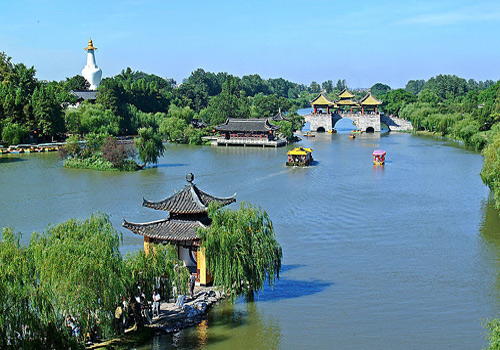 Shou Xi Hu (Slender West Lake)
Got its name from a poem which compared it with West Lake, Slender West Lake is similar to West Lake but more bijou and exquisite with a slender water about 4 kilometers in length. It is a national park combining important historic and cultural relics with features of classical Yangzhou gardens.
Gardens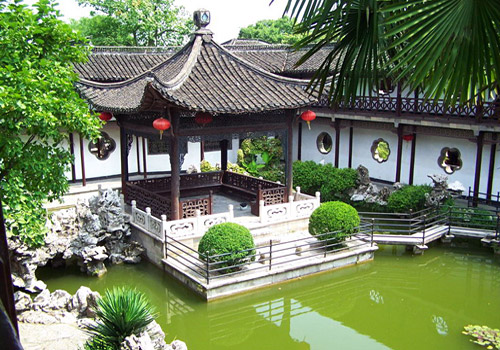 He Garden
A national key cultural relic site built by an official of later Qing Dynasty with an area of over 14,000 square meters, He Garden widely employed new materials to combine Chinese royal gardens and private gardens with western elements. The construction takes up about half of the area in the garden.