Tropical Plant Research Institute

Chinese name: 热带植物研究所 ( Redai Zhiwu Yanjiusuo)
Location: in Huludao, Menglun Town, Mengla County, Jinghong City, Xishuangbanna Dai Autonomous Prefecture, Yunnan Province.
Opening time: 08:00-18:00.
Ticket: CNY 80
How to get there:
-Take bus at Jinghong Bus Station to Menglun Town.
-Walk from Menglun Bus Station to suspension bridge to get the Tropical Plant Research Institute.
Best time for a visit: November-April next year.
Travel tips: Walk out of the eastern gate of Tropical Plant Research Institute, you can take a raft on Luosuo River, or walk for one kilometer to visit the Greenstone Forest Park.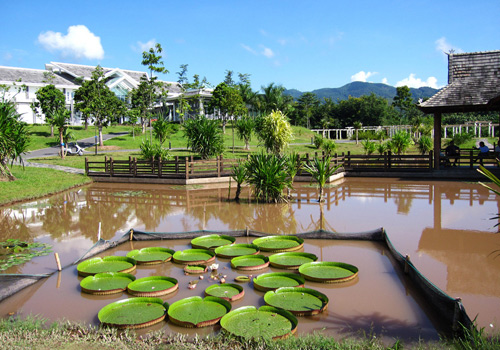 Introduction to Tropical Plant Research Institute

As the largest botanical garden with the richest biodiversity in China, the Tropical Plant Research Institute of Chinese Academy of Science (Xishuangbanna Tropical Botanical Garden) has been a 4A scenic spot covering an area of 0.6 square kilometers. It is located in Huludao, which got its name because the tributary of Lancang River- Luosuo River took a sharp bend there and formed this gourd-shaped peninsular .

Tropical Plant Research Institute was found in 1959 by the botanist Cai Xitao and a group of scientific workers. Over 13,000 species of tropical plants are preserved in 35 exhibition areas themed by plants such as tropical fruit trees, shade plants, palm trees, aquatic plants, ethnic plants, medicinal plants, Dipterocarpaceae plants, spice trees, endangered flora, bamboos, banyans, and trees planted by celebrities. Standing over 500 meters above sea level, the Tropical Plant Research Institute is endowed with an annual average temperature of 21.5 Celsius degree and abundant rainfall and therefore is the great place for tropical plants.

The Tropical Plant Research Institute has collaborations with more than 50 organizations from other countries. Now it has become a scientific popularization base for youths. Every year, there are approximately 500,000 people who come to Tropical Plant Research Institute for touring or learning science.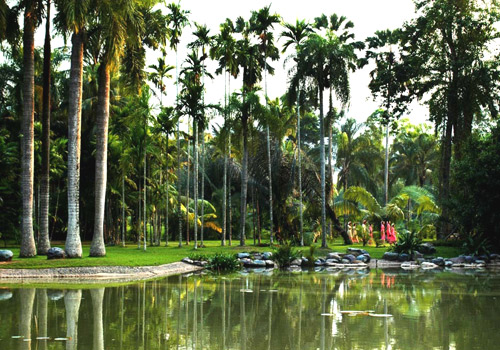 Wonders in Tropical Plant Research Institute

Various rainforest wonders make people linger here. Buttress roots, cruel "strangling'' figs, towering canopy trees, unique cauliflory, flowers that change color, grasses that dance to music, antiaris toxicarias and so forth are distributed here and there. There is a local saying goes that '' without going to Huludao, you should not say you've gone to Xishuangbanna.''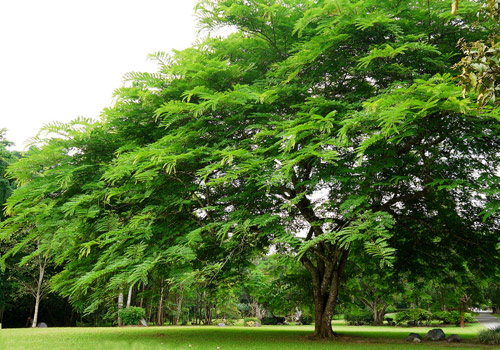 The garden of trees planted by celebrities is the major attraction of Tropical Plant Research Institute. It covers an area of 0.04 square kilometers. Visitors are able to learn the history of Tropical Plant Research Institute from the timeline displayed in the garden. Many trees were planted by celebrities, for example, the miracle fruit (synsepalum dulcificum, a sweet berry native to western Africa) planted by Chinese premier Zhou Enlai, Parashorea chinensis planted by British prince Philip, the ebony tree planted by a Japanese prince, the green palm planted by Chinese premier Wen Jiabao, the dracaena ( dragon tree, native to Cambodia) planted by thefounder Cai Xitao.


Aside from the tropical plants, some cultural landscapes are also unforgettable, such as the Research Building, Exhibition Halls, and Memorial Hall of Cai Taoxi. Some ethnic villages of Dai, Haini, Jinuo can be found near the Tropical Plant Research Institute.