Xi'an Attraction
Read the following introductions for attractions in Xi'an. You will know the top attractions there and you can also get to know the city attractions by category.
Top Xi'an Attractions
The Terracotta Army and Horses

Chinese name: 秦陵兵马俑 (Qinling Bingmayong) Location: Yanzhai County, Lintong District, around 1.5km east of Emperor Qin Shihuang's Mausoleum, Xi'an city, Shaanxi Provinc...

Bell Tower

Chinese name: 钟楼 (Zhong Lou) Location: downtown Xi'an City, Shaanxi Province. Entrance fee: 35 Yuan (extra 10 Yuan is required for hitting the bell for three times). ...

Big Wild Goose Pagoda

Chinese name: 大雁塔 (Da Yan Ta) Location: inside the Daci'en Temple, on West Yanta Road, about 4 kilometers (2.49 miles) from downtown Xi'an, Shaanxi Province. Opening ...
Architecture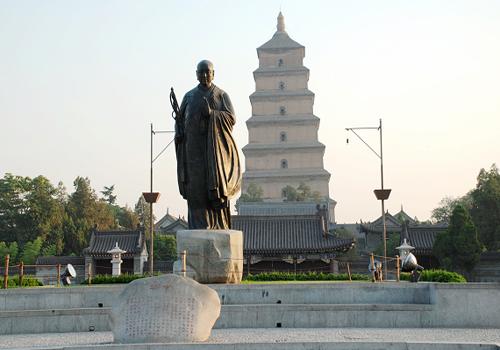 Dacien Temple
With a history of more than 1350 years, Dacien Temple is a world renowned Buddhism Temple, and also one of the four Buddhist sutras translation places in ancient China's Tang Dynasty (618 - 907). According to the records, Dacien Temple was built in AD 589 and firstly named Wulou Temple. AD 648, Li Zhi, the king of Tang Dynasty in that time, extended it to commemorate his mother and renamed it to be Dacien.
Historical Relics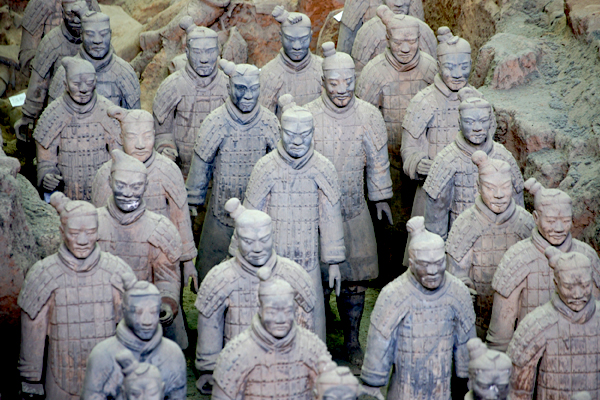 The Terracotta Army and Horses
One of the most significant archeological excavations and a UNESCO protected human masterpiece, the Terracotta Army is the buried army replica of the First Emperor of China-Qinshihuang. Representing the military power, these life-size figures are impressive by their size, number and detailed looking.
Local Residential Houses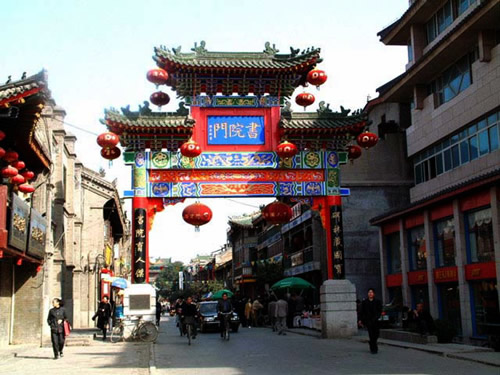 Shuyuan Gate
The Cultural Street of Shuyuan Gate is named after the Guanzhong Shuyuan located on the street, which was one of the four most famous highest schools of the Ming and Qing dynasties. Along the street, there are more than 200 shops, selling the scholars' four jewels (writing brush, ink stick, ink slab and paper), Shaanxi shadow puppet, imitation antiques, jade wares, jewelry, Chinese calligraphy and paintings, traditional musical instruments, copybooks for calligraphy, and many other handiworks.
Mausoleums/Tombs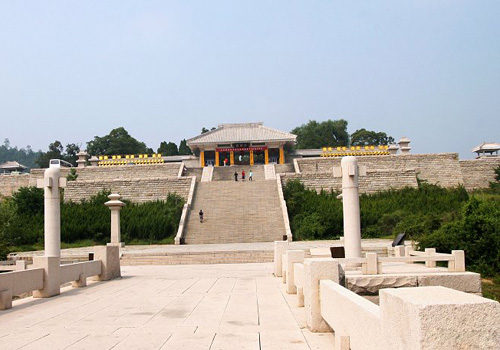 Huangdi Mausoleum
The Mausoleum of Yellow Emperor, the recognized ancestor of Chinese nation, used to be called Bridge Mausoleum due to its location on Bridge Mountain. According to historic data, Chinese had worshiped Yellow Emperor early in 442 BC and the mausoleum had become the site for national sacrifices since 770 AD.
Temples, Monasteries and Mosques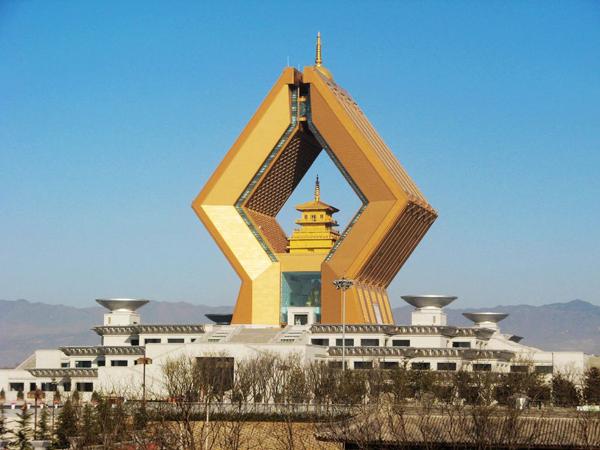 Famen Temple
Originally built in late Eastern Han Dynasty, and at its height in Tang Dynasty, Famen Temple is honored as Royal Temple and a popular Buddhism holy land for housing the phalanx sarira of Sakyamuni. Moreover, it fully shows the achievements of Chinese Buddhism in philosophy, politics, arts, etc.
Towers, Pagodas and Bridges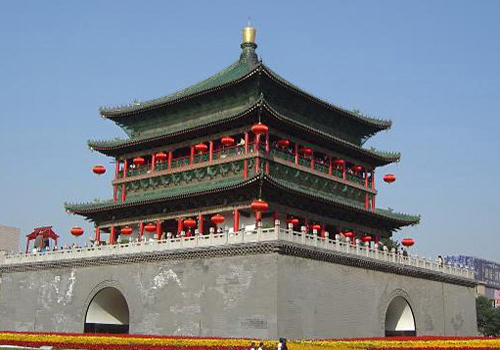 Bell Tower
Originally built in 1384 in Ming Dynasty, the Bell Tower was moved some 1000 meters eastwards to present site in 1582. For hundreds of years the bell hanging on the Bell Tower functioned as an appliance for time service and alarm and is the biggest and best-preserved bell in China today.
Museums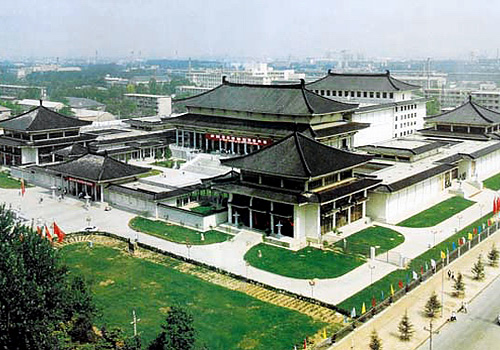 Shaanxi Provincial Museum
A capital of 13 imperial dynasties in Chinese history, Xi'an is endowed with rich treasures in both culture and substance. Thanks to that, Shaanxi History Museum, made up of an architectural complex of Tang style, is the first large-scaled modern national museum of China preserving numerous historic and cultural relics, ranging from the simple stone tools used by primitive human over a million years ago to all kinds of objectsused inthe 19th century.
Unique Natural Sights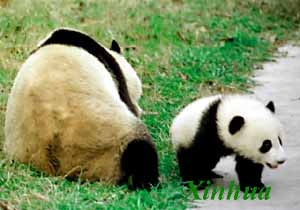 Zhouzhi National Nature Reserve
Set up in 1987, Zhouzhi National Nature Reserve is dedicated to rescue and protect the injured and sick animals from the wild from extinction. Occupying an area of 56,393 hectares, it is the home and paradise to many of China's indigenous species, including giant pandas, golden monkeys, takins, crested ibis, brown-eared pheasants, etc.
Natural Attractions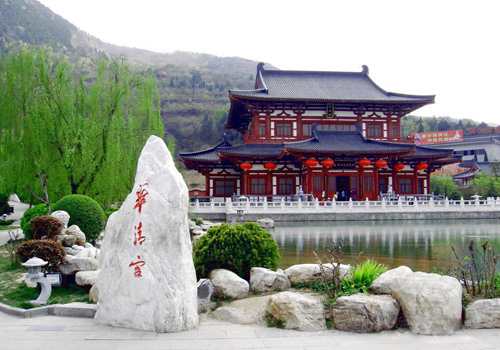 Huaqing Palace
Huaqing Hot Springs, or Huaqing Palace, a well-known historic site, was the place where the romantic story of Emperor Xuanzong of Tang Dynasty and his beloved Yang Guifei took place. In fact, it had been as an imperial palace for emperors' short stays away from the capital for more than 3000 years.
Gardens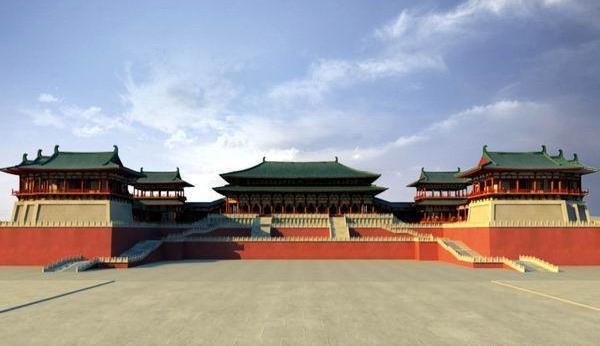 Daming Palace Relics Park
Constructed on the relic site of the Daming Palace, the imperial palace complex of Tang Dynasty, the Relic Park of Daming Palace was recovered in accordance with the original palace with architectural complex in typical Tang style with red and white walls and gray roofs, imposing and majestic.
Mountains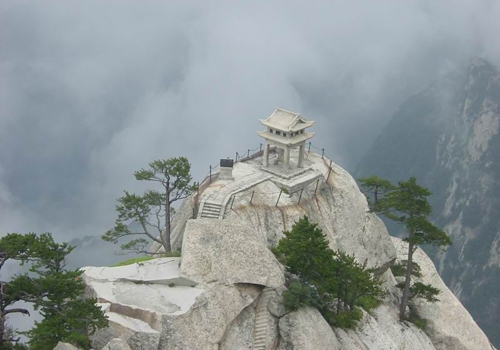 Huashan Mountain
With a derivation that can be traced back to 0.12 billion years ago, the granitic Mount Hua, famous for its five main peaks, is among the Five Famous Mountains of China. The changeable weather in the mountain makes it a wonderland with beautiful sceneries-cloud sea, misty rain, fine spray, and snow.