Zhouzhi National Nature Reserve

With the lowest altitude of 800 meters and the highest altitude of 3200 meters, the terrains in Zhouzhi National Natural Reserve are complicated. As a result, there appeared diversified animals, animals and plants. It is now one of the regions that possess the richest varieties of species in China. Set up in 1987, Zhouzhi National Nature Reserve is dedicated to rescue and protect the injured and sick animals from the wild from extinction. Occupying an area of 56,393 hectares, it is the home and paradise to many of China's indigenous species, including giant pandas, golden monkeys, takins, crested ibis, brown-eared pheasants, etc.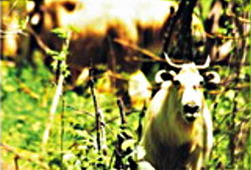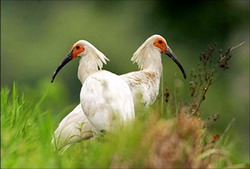 Zhouzhi National Nature Reserve of Shaanxi is located in Zhouzhi County at the foot of the Qinling Mountain range (the watershed between Northern and Southern China), bordering Laoxiancheng Nature Reserve in the west and Xiaowangjian Forest Farm to the east. With luxuriant forest and fine vegetation, the forest coverage rate of this nature reserve is as high as 90.5%. It enjoys a moist and rainy climate with short summer and long winter and an annual average temperature of about 7 ℃.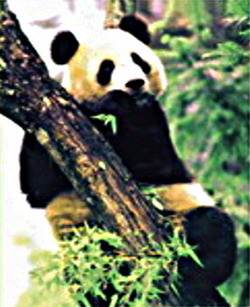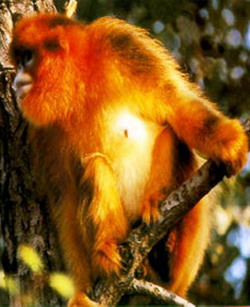 It is investigated that over 300 species of vertebrates are inhabited in this reserve, including 29 national key protected wildlifes. As one of the China's four giant panda research bases, the lovable Chinese national treasure-giant panda is undoubtedly the highlight of this nature reserve. The giant panda is regarded as "the living fossil" which has existed for about 7-8 million years in the earth and has survived while other species of the corresponding period have died out. The giant panda is native to China and only in western China. Nowadays, the precious, childlike giant panda with an air of charming naivety is very popular in Shaanxi's Zhouzhi National Nature Reserve of Shaanxi.