Xiamen Attraction
Read the following introductions for attractions in Xiamen. You will know the top attractions there and you can also get to know the city attractions by category.
Top Xiamen Attractions
Earth Buildings of Yongding/Fujian Tulou

Chinese name: 永定土楼 (Yongding Tulou) Location: Longyan City, Fujian Province. How to get there: - By air. Guanzhi Airport (冠豸机场) is located in Jiangfang Village, ...

Gulangyu (Isle of Blown Waves)

Chinese name: 鼓浪屿 (Gu Lang Yu). Location: Siming District, Xiamen City, Fujian Province. Tickets: Sunlight Rock (CNY60), Shuzhuang Garden (CNY30), Bright Moon Garden ...

South Putuo Temple

Chinese name: 南普陀寺 (Nan Putuo Si) Location: The South Putuo Temple is located inside the Xiamen city under the famous Wulao Peak (Wulao feng, 五老峰). Opening time: ...
Architecture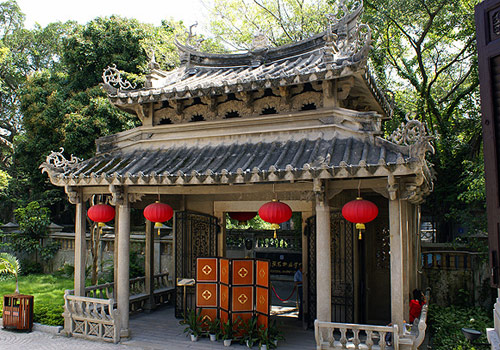 Hi Heaven
Built in 1921, Hi Heaven is the largest old villas on Gulangyu Island. Nicknamed as Xintiandi in Xiamen, it is the most fashionable and exquisite cultural attraction on the island. As a combinative model of Chinese and western styles, its standing among the numerous exotic architectures looks vividly unique.
Famous Ancient Towns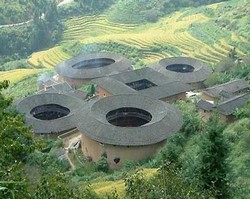 Earth Buildings of Yongding/Fujian Tulou
Fujian Tulou is a property of 46 earth buildings built between 15th and 20th centuries. It is called Ancient Castle in the East and Wonderful Work of World Architecture, and is of high historical, artistic and scientific values for long history, wide varieties, large scale and exquisite structure.
Historical Relics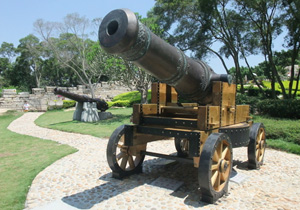 Hulishan Canon Platform
Originally built in the Qing dynasty to fend off foreign imperialists, the platform boasts a huge nineteenth century heavy artillery piece produced by the German conglomerate Krupp, with a maximum range of 10,000 meters. The canon, placed here in 1891, was the biggest coastal gun in China.
Local Residential Houses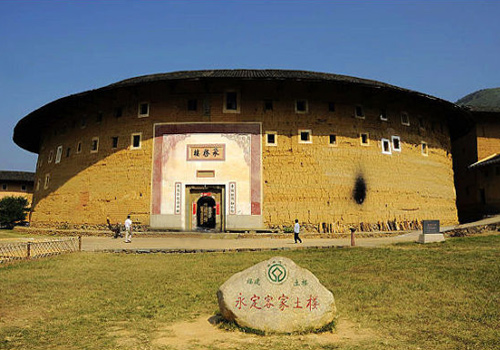 Chengqi Building
Chengqi Building is a large-scale round earthen building with four concentric circular buildings. Covering 5376.17 sq. m. with a diameter of 73m and a circumference of 1915m, it is hailed as the King of Earthen Building with 400 rooms. This unique building was first known by the world as a family castle when it was printed on the stamps of a Chinese Residence Series in 1986.
Temples, Monasteries and Mosques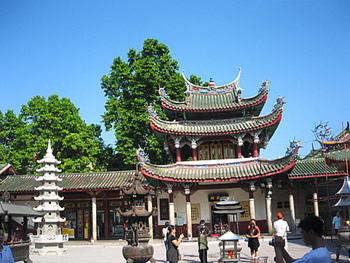 South Putuo Temple
South Putuo Temple is the most famous temple in the southern part of Fujian Province and well known among all Buddhist temples inChina. Firstly built in Ming Dynasty and with the Avalokitesvara being enshrined, it was so named because of its location in the south of the Putuo hill of Zhoushan.
Unique Natural Sights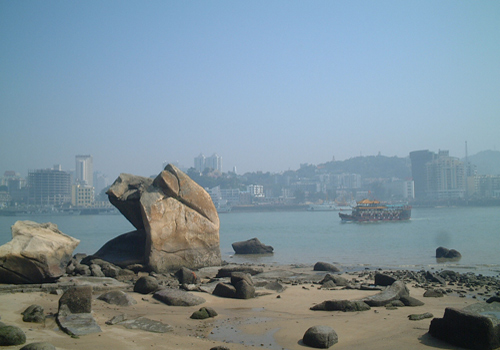 Gulangyu (Isle of Blown Waves)
Literally small island of tum-like surfs, Gulangyu is a small island of 1.87 square kilometers with less than thirty thousand inhabitants. Endowed with pleasant weather and protected from insufferable traffic, it is a national-level scenic spot hailed as a garden on sea with many attractions.
Gardens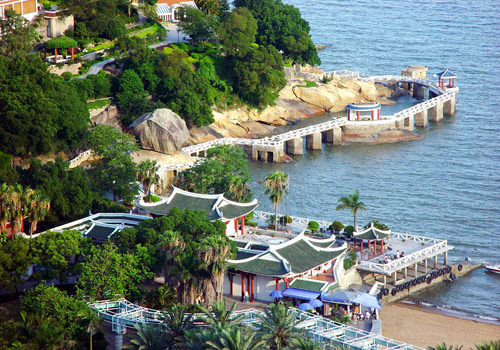 Shuzhuang Garden
As a beautiful seaside garden, Shuzhuang Gardenwas built in1913 inthe south of Gulangyu Island. Originally a private villa of the prestigious local squire, the garden was built according to natural landform in ingenious layout, which creates a charming view of "garden on the sea and the sea in the garden".