15 Days China Highlights & Yangtze River Cruise
Tour Code:YCT08
Tour Duration: 15 Days
Tour overview:This China tour with Yangtze River Cruise visits two of China's most well known places, Hong Kong and the Three Gorges. Hong Kong is a vibrant city with a wonderful atmosphere that blends British and Chinese culture. It is a very comfortable city for Westerners because of this blending. You will then travel to Chongqing, famous for its spicy Szechwan Cuisine, where you will board your cruise ship for your Yangtze River Cruise. The cruise travels between the Three Gorges and it is a truly relaxing way to see the splendor of Mother Nature.
Day by Day Itinerary
Day 1 Arrival Beijing
Transfer via: Flight on your own arrangement

Upon your arrival you will be greeted by our local guide and then transferred to your hotel by a private air-conditioned car. For the rest of the day you will enjoy some leisure time.
Day 2 Beijing (B, L)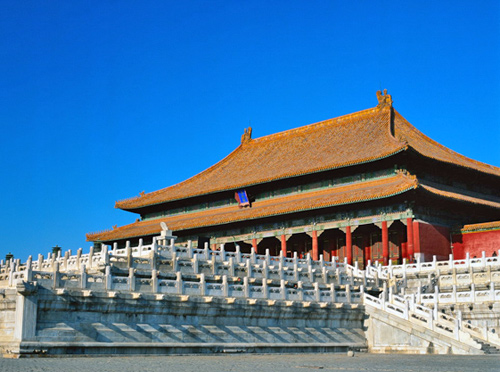 Sightseeing: Temple of Heaven, Tiananmen Square, Forbidden City

This morning our tour will begin with a visit of the Temple of Heaven, which was completed in 1420, and expanded over the years by two Qing Dynasty Emperors. It was the place where the Emperor came every winter solstice to worship heaven and to solemnly pray for a good harvest. With the three blue-tiled cone-shaped roofs, a unique wooden and blue-tiled structure built without a nail, it has become a worldwide symbol of Beijing.

After lunch, we will go on our city tour to visit Tiananmen Square, the symbolical heart of China and gathering place for the masses. It is the biggest public square in the world, which can hold one million people.

From here we will walk across the Golden River Bridge to visit the Forbidden City and experience the ancient Emperor's daily life. For 5 centuries Chinese emperors carried out their administration here. With almost 10,000 rooms, it was the centre of the Ming and Qing dynasties, a massive complex of palaces, pavilions, courtyards and gardens where 24 emperors used to live. Forbidden City was the largest palace in the world, and in the past it was indeed a forbidden place for commoners. Your tour here will include private access to the Emperor's palace.
Day 3 Beijing (B, L)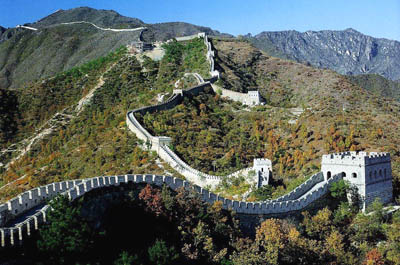 Sightseeing: Badaling Great Wall, Ming Tombs, Sacred Way

After experiencing the royal lifestyle, today we will be transferred to the surrounding countryside of Beijing and visit the Badaling Great Wall, the pride of China and one of the Seven Wonders of the World. Whereas Genghis Khan contemplated it as a military obstacle, Richard Nixon described it as one of humankind's greatest achievements. You will be able to climb and walk one of the best preserved sections of the 2,000 years old ancient wall, admiring the splendid mountain views. Bring a jacket and layer- although it is breezy, the climbing is tough. So be in a good shape!

In the afternoon we will visit the legendary Ming Tombs, which are situated at the foot of Heavenly Longevity Mountain, Changping, northwest of Beijing. Since there are 13 Ming emperors buried there, this place was called the 13 Ming Tombs. You will walk along the Sacred Way, a road guarded by stone statues on both sides, as the ancient emperors did to hold a memorial ceremony for their ancestors. In addition, you will encounter the marble tombs of the Ming Dynasty emperors.
Day 4 Beijing / Xi'an (B, L)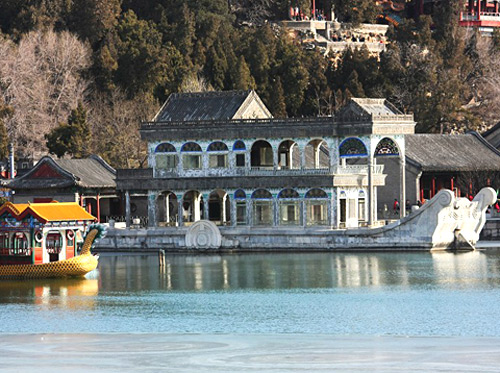 Transfer via: Flight –on our arrangement
Sightseeing: Hutongs, Summer Palace

We will experience a unique Hutong tour by taking a rickshaw this morning. Hutongs are a kind of ancient city alley or lane and are very typical for Beijing. Most of them can be found close to the Forbidden City, and many were built during the three dynasties of Yuan, Ming and Qing. Today, the Hutong is a living museum of Beijing history showing the traditional lifestyle of Beijing people.

We will continue by visiting the Summer Palace. Equally famous as the Forbidden City, the Summer Palace is called 'Yiheyuan' (Garden of Nurtured Harmony) in Chinese. Until nowadays, it is the best preserved and the largest imperial garden in China. You will regret it if you leave Beijing without having visited this grand imperial garden.

This afternoon, you will be transferred to airport to take flight and fly to Xi'an. Upon arrival, you will be met by your Xian local guide and then be transferred to your hotel.
Day 5 Xi'an (B, L)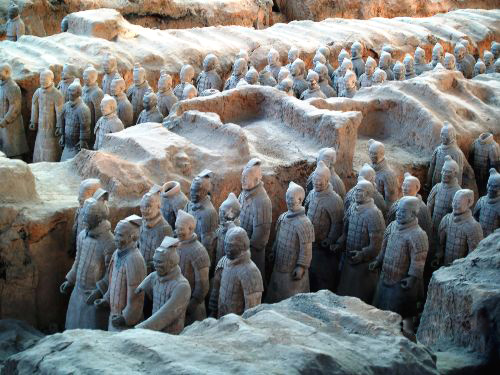 Sightseeing: Terra-cotta Warriors and Horses, Big Wild Goose Pagoda, Bell Tower

Today you will experience the highlights of Xi'an. After breakfast, you will depart you're your hotel. You will visit the amazing 2000-year-old Terra-cotta Warriors and Horses. Regarded as the 8th Wonder of the World, the Terra-cotta Warriors and Horses are the most significant archeological excavations of the 20th century. Over 2,200 years ago, the first emperor of China, Qin Shi Huang, ordered the construction of a vast army of Terra-cotta warriors in search of immortality. After his early death they were buried with him to protect his empire.

Another highlight today is the Big Wild Goose Pagoda. Situated in the south of Xi'an city, it is one of the main constructions in the famous Buddhist temple - Da-Ci-En Temple. There, the well-known Buddhist Master Xuanzang (Monk Tripitaka) stored his collection of classic Buddhist artifacts brought from India in Tang Dynasty. Now it is the Landmark of Xi'an.

Then we will go on to visit the Bell Tower, which is the best-preserved and best-known one among many. The tower was built in 1384. In early mornings of ancient times it had the mission of ringing the bell and giving the correct time to the whole city, hence called "The Bell Tower". With magnificent carved beams and painted rafters, this classical building is truly elegant.
Day 6 Xi'an / Chongqing / Yangtze Cruise (B, L)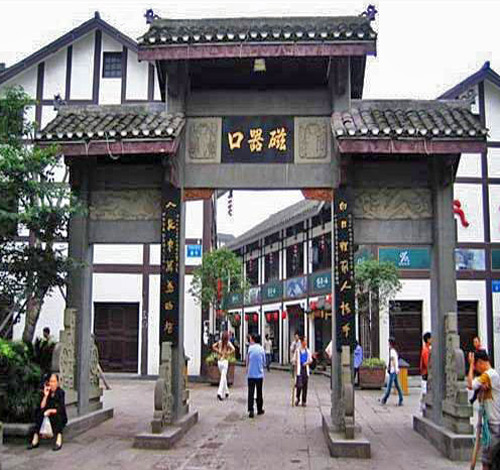 Transfer via: Flight – on our arrangement
Sightseeing: Ancient City Wall, Panda Room and Ciqikou Old Town

After breakfast, you will visit the Ancient City Wall. You will experience a half-hour's hike along the Ancient City Wall. You will experience a half-hour's hike along the Ancient City Wall. It is the largest and best preserved present city wall in ancient China and is probably the best military battlement in the world. If you want to, you can rent a bicycle for a ride on top of the spectacular city wall. The wall was built in the Tang Dynasty (618 -907) and enlarged in the Ming dynasty (1368-1644).

Then you will be transferred to airport to take flight to Chongqing. Arrive in Chongqing, be met and then visit the Panda Room in Chongqing Zoo, where you can see charming naive giant panda, lesser pandas and their offspring.

Afterwards, you will see Ciqikou Old Town, in the city urban area. It dates back to the late Ming Dynasty. The buildings have been restored and well preserved. You will find a lot of restaurants, souvenir shops and local snacks. If you are interested, you can attend daily performances of traditional Chinese music in one of the tea houses.

In the evening, your local guide will transfer you to the dock by a private air-conditioned car to pre-board the ship. Then your guide will leave the boat and your cruise will start at about 10:00 pm.
Day 7 Yangtze Cruise (B, L, D)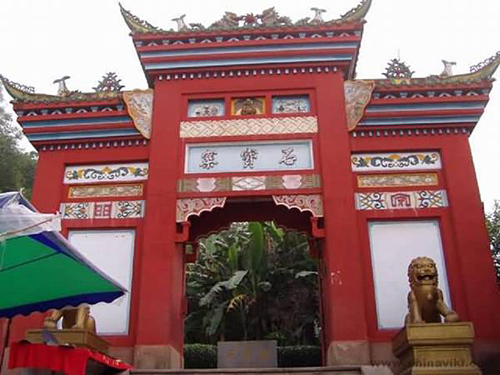 Sightseeing: Fengdu Ghost City, Wanxian or Shibaozhai

(8:00-10:00) Shore excursion to Fengdu Ghost City, Wanxian, or Shibaozhai (depending on river conditions). Then return to the ship and sail towards the magnificent Three Gorges.

Fengdu, with fantastic temples of underworld demons and gods, is constructed on the Mingshan Hill by the river band. It is known as the "Ghost City" and is a place for punishing the devil and awarding the good.

Wanxian, one of the most important and largest ports on the Yangtze. It is widely known for its variety and hustling markets. Fifty percent of the city will be resettled after the Three Gorges Dam Project is completed.

Shibaozhai represents the first gem of Chinese architecture to be encountered on the downstream journey. From afar, the protruding 220-metre (720-foot) hill on the north bank can appear to resemble a jade seal, and is so named.
Day 8 Yangtze Cruise (B, L, D)
Sightseeing: Shennong Stream

(08:00-13:00) Passing through Qutang Gorge and Wu Gorge.
(13:00-16:30) Boat excursion to Shennong Stream.
(17:30) Passing through Xiling Gorge.

Shennong Stream is another tributary of the Yangtze River, and its fast-flowing, clear water runs southwards through deep gorges. The stream races past large and small karst caves, flocks of swallows, sheer cliffs, deep gorges, waterfalls, three-colored springs, rapids, the ancient plank path, a suspended coffin in the cliff, groups of ancient tombs and marvelous karst formations.
Day 9 Yangtze Cruise / Yichang / Shanghai (B, L)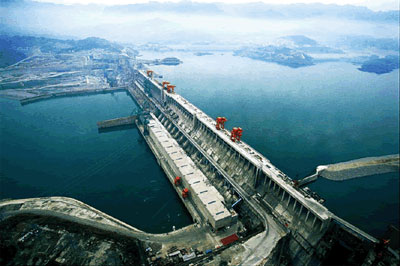 Transfer via: Flight on our arrangement
Sightseeing: Three Gorges Dam

(08:00-10:00) Shore excursion to The Three Gorges Dam Site.
(13:00) Disembark at Yichang

Three Gorges Dam, the largest water conservancy project undertaken by man . The construction of the dam formally began in 1994. The body of the dam was completed in 2003, and the whole construction will be competed in 2009. It will be 2,335 meters long, 185 meters high, 18 meters wide on the top and 130 meters wide at the bottom. Tourists can get access to the top of the dam.

After you disembarked from the ship, you will be met and transferred to the airport to take your flight to Shanghai. Our local guide will meet you at the airport and escort you to your hotel.
Day 10 Shanghai (B, L)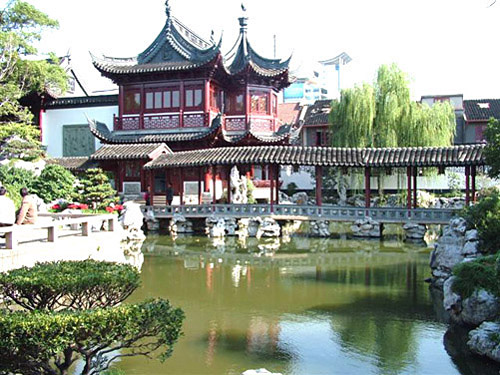 Sightseeing: Yuyuan Garden, Jade Buddha Temple, Nanjing Road, the Bund

In the morning, we will take a relaxing walk to the lovely Yuyuan Garden, a beautiful garden in the south of the Yangtze River. Wandering through it, you will find pavilions, corridors, streams, courtyards as well as many other natural features.

Then we head to the Jade Buddha Temple. The old-time and classical architectural style makes the temple unique and inimitable in this modern city. Both, the Sitting Buddha and the Recumbent Buddha are carved with whole white jade. If you're lucky, you can watch the monks serving a ceremony in a side room.

Finally you will take a walk to the famous Nanjing Road and the Bund. They are among the most recognizable architectural symbols of Shanghai and therefore a must-see when visiting Shanghai.
Day 11 Shanghai / Guilin (B,L)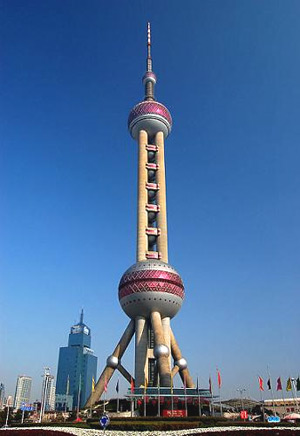 Transfer via: Flight –on our arrangement
Sightseeing: Oriental Pearl Tower, Shanghai French Concession

Today you will visit the Oriental Pearl Tower, the highest TV tower in Asia, which creates a picture of 'twin dragons playing with pearls'. The entire scene is a photographic jewel that excites the imagination and attracts thousands of visitors all year-round.

Then we will visit the Shanghai French Concession, which was a foreign concession in Shanghai, Republic of China from 1849 until 1946. The area covered by the former French Concession was once the premier residential and retail districts of Shanghai, and was also the centre of Catholicism in Shanghai.

After the tours, you will be transferred to airport to take flight to Guilin. After your arrival in Guilin, you will be met and transferred to your hotel by our local guide. Feel free at leisure for the rest of the day.
Day 12 Guilin / Yangshuo (B, L)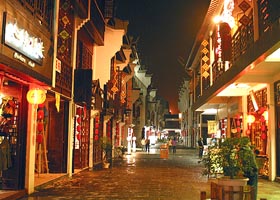 Transfer via: Private vehicle arranged by us
Sightseeing: Li River Cruise, West Street

Guilin is famous for its picturesque scenery, and the best way to see it is from the deck of Li River Cruise ships. In the morning you will depart from your hotel and be transferred to the Zhujiang Pier (about 1 hour drive) for a 4.5 hours wonderful cruise. You will enjoy the unique mountains, peaceful green fields, farms and villages with water buffalos, cows wondering around on both sides of the river bank.

In the afternoon you will disembark at the old town Yangshuo. Having a history of more than 1,400 years, West Street is the oldest street in Yangshuo. You will stay a hotel in this lovely town tonight.
Day 13 Guilin / Hong Kong (B, L)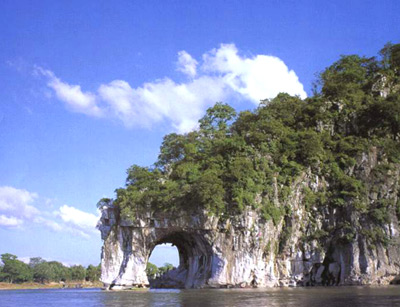 Transfer via: Flight –on our arrangement
Sightseeing: Elephant Trunk Hill, Reed Flute Cave,

In the morning you will visit Elephant Trunk Hill. Located at the conjunction of the Li River & the Peach Blossom River, the whole hill looks very much like a giant elephant with a long trunk drinking out of the river; it is the symbol of Guilin city.

Then you will head to Reed Flute Cave, which is a vast and very impressive cave system, and one of the most important sights of Guilin. Known as "the Palace of Natural Arts", you can see beautiful stalactites & stalagmites and learn how they are formed.

Afterwards you will be transferred to airport to take afternoon flight to Hong Kong. Arrive in Hong Kong, be met and transferred to your hotel.
Day 14 Hong Kong (B)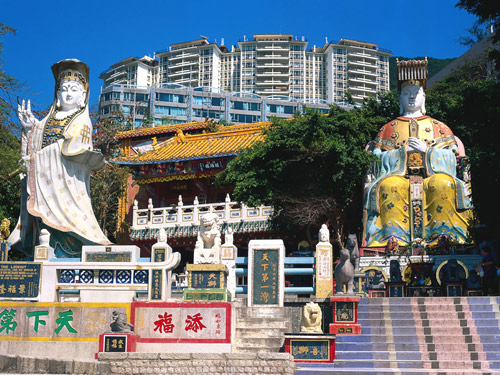 Sightseeing: Aberdeen, Victoria Peak, Repulse Bay

Today we will start to explore Victoria Peak first. The Peak is Hong Kong's number one tourist destination. It features the city's oldest mode transport, the 112-year old Peak Tram and Hong Kong's most unusual building and icon, The Peak Tower where you will find shopping, restaurants, and entertainment.

Then you will visit lovely Repulse Bay: Primarily an exclusive residential area, Repulse Bay has a relaxed, resort-like atmosphere. You will find statues of Kwun Yum and Tin Hau, both protectors of fishermen.

The tour will continue with a visit to Aberdeen fishing village where you will enjoy a Sampan Ride on the harbor to get a close-up look at this unusual way of life.

For the rest of the day you will have leisure time to explore Hong Kong on your own.
Day 15 Hong Kong Departure (B)
Transfer via: Flight on your own arrangement

You will have the last hours in Hong Kong for yourself until our guide will escort you to the airport for your flight to your next destination.