10 Days Cuisine Feast Tour with All the Major China Cuisines
Tour Code:CFT03
Tour Duration: 10 Days
Tour overview:All the cuisines of China can be tasted during this tour, including Fujian Cuisine, Anhui Cuisine, Zhejiang Cuisine, Shandong Cuisine, Jiangsu Cuisine, Hunan Cuisine, Sichuan Cuisine, and Guangdong Cuisine. Besides, it is also a good opportunity to enjoy the authentic Beijing and Shanghai gourmet. Tempting, ha?
Day by Day Itinerary
Day 1 Arrival Beijing (D)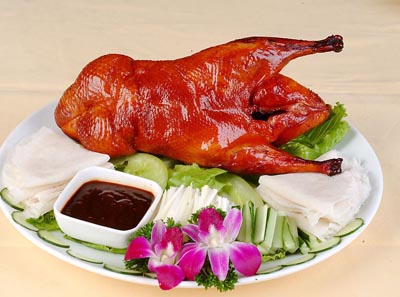 Transfer via: Flight on your own arrangement
Upon your arrival you will be greeted by our local guide and then transferred to your hotel by a private air-conditioned car. For the rest of the day you will enjoy some leisure time.
Dinner: Tonight the spectacular Peking duck banquet at Qianmen Quanjude Beijing Duck Restaurant- the most famous Beijing duck restaurant in the world. With a history of 137 years, it will give you an enthusiastic welcome.
Day 2 Beijing (B, L, D)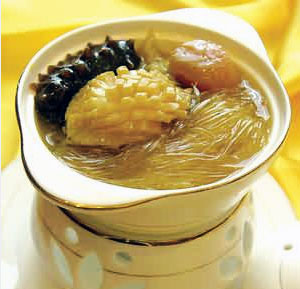 Sightseeing: Temple of Heaven, Tiananmen Square, Forbidden City
This morning our tour will begin with a visit of the Temple of Heaven, which was completed in 1420, and expanded over the years by two Qing Dynasty Emperors. It was the place where the Emperor came every winter solstice to worship heaven and to solemnly pray for a good harvest. With the three blue-tiled cone-shaped roofs, a unique wooden and blue-tiled structure built without a nail, it has become a worldwide symbol of Beijing.

After lunch, we will go on our city tour to visit Tiananmen Square, the symbolical heart of China and gathering place for the masses. It is the biggest public square in the world, which can hold one million people.

From here we will walk across the Golden River Bridge to visit the Forbidden City and experience the ancient Emperor's daily life. For 5 centuries Chinese emperors carried out their administration here. With almost 10,000 rooms, it was the centre of the Ming and Qing dynasties, a massive complex of palaces, pavilions, courtyards and gardens where 24 emperors used to live. Forbidden City was the largest palace in the world, and in the past it was indeed a forbidden place for commoners. Your tour here will include private access to the Emperor's palace.

Dinner: Fujian cuisine
Fujian cuisine is noted for its light touch, sweet and sour flavor. The cooking puts great attention in choosing the choicest ingredients, and is thus particularly apt in preparing seafood dishes. The dishes mostly marinated in wine, are souring sweet, specialize in all kinds of seafood, stir-fired, quick-fried and shallow oil-fried; simmered, with stress on flavor soup.

Restaurant: BaMinShiFu
Tel: 86-010- 64428833-5855
Address: No. 11, 3section AnZhenXiLi Chaoyang District, Beijing
Day 3 Beijing (B, L, D)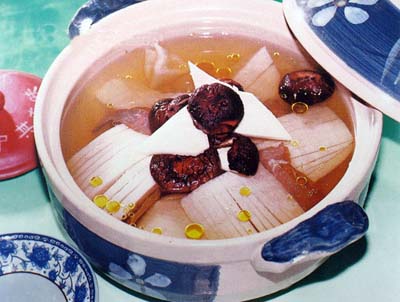 Sightseeing: Badaling Great Wall, Ming Tombs, Sacred Way
After experiencing the royal lifestyle, today we will be transferred to the surrounding countryside of Beijing and visit the Badaling Great Wall, the pride of China and one of the Seven Wonders of the World. Whereas Genghis Khan contemplated it as a military obstacle, Richard Nixon described it as one of humankind's greatest achievements. You will be able to climb and walk one of the best preserved sections of the 2,000 years old ancient wall, admiring the splendid mountain views. Bring a jacket and layer- although it is breezy, the climbing is tough. So be in a good shape!

In the afternoon we will visit the legendary Ming Tombs, which are situated at the foot of Heavenly Longevity Mountain, Changping, northwest of Beijing. Since there are 13 Ming emperors buried there, this place was called the 13 Ming Tombs. You will walk along the Sacred Way, a road guarded by stone statues on both sides, as the ancient emperors did to hold a memorial ceremony for their ancestors. In addition, you will encounter the marble tombs of the Ming Dynasty emperors.
On the way back to hotel, you will be driven to visit the main 2008 Beijing Olympic venues, take an exterior visit of both the, Beijing National Stadium (Bird's Nest/Olympic Stadium), National Swimming Centre('The Water Cube'),feel free to take some photos of the stadiums.
Dinner: Anhui cuisine

Anhui cuisine follows strict rules in the use of heat and salt; stewed in brown sauce with stress on heavy oil and sauce.

Restaurant: Huangshan Hui Restaurant
Tel: 86- 010-63031467
Address: TianQiaoLiuXue Road ChongWen District, Beijing
Day 4 Beijing / Shanghai (B, L, D)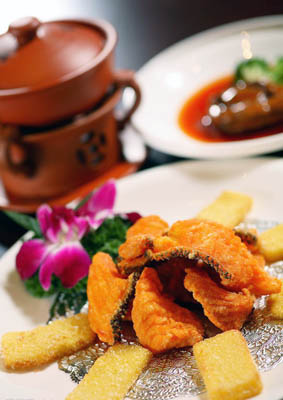 Transfer via: Flight on our arrangement
Sightseeing: Hutongs, Summer Palace
We will experience a unique Hutong tour by taking a rickshaw this morning. Hutongs are a kind of ancient city alley or lane and are very typical for Beijing. Most of them can be found close to the Forbidden City, and many were built during the three dynasties of Yuan, Ming and Qing. Today, the Hutong is a living museum of Beijing history showing the traditional lifestyle of Beijing people.

We will continue by visiting the Summer Palace. Equally famous as the Forbidden City, the Summer Palace is called 'Yiheyuan' (Garden of Nurtured Harmony) in Chinese. Until nowadays, it is the best preserved and the largest imperial garden in China. You will regret it if you leave Beijing without having visited this grand imperial garden.

Then you will take the flight to Shanghai. Arriving in Shanghai, you will be met and transferred to your hotel by our local guide. Together, you will take a walk to the famous Nanjing Road and the Bund. They are among the most recognizable architectural symbols of Shanghai and therefore a must-see when visiting Shanghai.
Dinner: Zhejiang cuisine

Zhejiang food is represented by Hangzhou, Ningbo, and Shaoxing styles. Zhejiang cuisine is tender, mild and fresh.

Restaurant: FeiHuangRenWen Restaurant
Tel: 86- 021-63249533
Address: No.330 Tiantong Road Hongkou District, Shanghai
Day 5 Shanghai (B, L, D)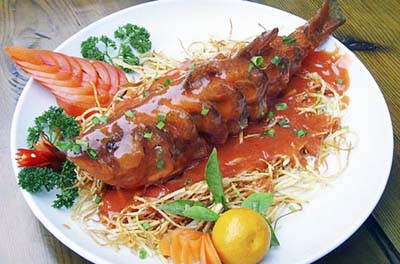 Sightseeing: Shanghai Museum, Jade Buddha Temple, Oriental Pearl Tower, Yuyuan Garden
Today we will start the day with a visit of Shanghai Museum which is the biggest museum of China. It incorporates a collection of over 120,000 pieces of Chinese art & cultural relics and is especially famous for its treasures of bronzes, ceramics, paintings and calligraphy.

Then we head to the Jade Buddha Temple. The old-time and classical architectural style makes the temple unique and inimitable in this modern city. Both, the Sitting Buddha and the Recumbent Buddha are carved with whole white jade. If you're lucky, you can watch the monks serving a ceremony in a side room.

After lunch, we will visit the Oriental Pearl Tower, the highest TV Tower in Asia, which creates a picture of 'twin dragons playing with pearls'. The entire scene is a photographic jewel that excites the imagination and attracts thousands of visitors all year-round.

Then we will take a relaxing walk to the lovely Yuyuan Garden, a beautiful garden in the south of the Yangtze River. Wandering through it, you will find pavilions, corridors, streams, courtyards as well as many other natural features.
Dinner: Shandong cuisine

Shandong food consists of Jinan and Fushan food. Jinan food makes good use of soup seasoning, frying in deep oil and steaming. Shandong roast chicken is especially good with wine and the chicken is and tender. Tasting it is guaranteed to make the diner believe. Shandong cuisine is known for its light seasoning, qualities of freshness, clear colors and delicate fragrance and pure tastes.

Restaurant: Luwei Restaurant
Tel: 86-021-63738270
Address: No.18 Yunnan Nan Road Huangpu District, Shanghai
Day 6 Shanghai / Suzhou (B, L, D)
Transfer via: soft seat train arranged by us
Sightseeing: Humble Administrator's Garden, Zhouzhuang.
In the morning we'll depart from your hotel and take the express train to Suzhou. Suzhou is praised as the "Oriental Venice" and called 'paradise on earth' along with Hangzhou.
Upon your arrival in Suzhou, our guide will meet you and escort you to a local restaurant for lunch. Then you will visit the Humble Administrator's Garden, the largest classical garden in Suzhou and one of the four most famous ones in China. Originally built in 1513 AD, the garden consists of three parts with different types buildings around streams and ponds.
We will spend the afternoon in Zhouzhuang, one of the most famous water townships in China. Situated in Kunshan City, which is only 30 kilometers (18 miles) southeast of Suzhou, it is noted for its profound cultural background, the well preserved ancient residential houses, the elegant watery views and the strong local colored traditions and customs. Let us explore this town with a history of more than 2500 years and get to know about the architecture, lifestyle and inhabitants there.
Afterwards you will be transferred back to Suzhou to spend the rest of your day on your own.
Dinner: Jiangsu cuisine

The origin of Jiangsu cuisine can be traced to pre-Christian times. Jiangsu cuisine specialties are lightly flavored, whether they combine sweet-and-salty tastes. Soya sauce and spices are mild and used sparingly, although the use of rich-flavored broth is extensive.

Restaurant: BaoFangYuan Restaurant
Tel: 86- 0512-67206597
Address: No. 207 Pishi Street Pinjiang District Suzhou.
Day 7 Suzhou / Hangzhou (B, L, D)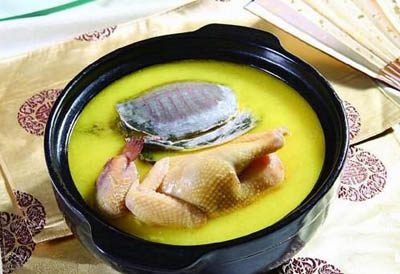 Transfer via: soft seat train arranged by us
Sightseeing: West Lake, Meijiawu Tea Plantation
Our guide and driver will escort you from Hotel to train station (Suzhou). Upon your arrival in Hangzhou, our local guide will meet you and escort you to beautiful West Lake. We will take a cruise boat across the lake to see the 3 pagodas in the lake. The West Lake is the most famous tourist spot of Hangzhou. Graceful mountains surround it on three sides. It has a charming scenery and many cultural relics and historic sites. Then you will visit the Meijiawu Tea Plantation. Tea village is seated at the hinterland of West Lake Park and it is famous for its tea production. Everybody will feel relax in such a natural environment; enjoy the special tea culture and the beauty there.
Dinner:Hunan cuisine

Hunan cuisine takes curing, simmering, steaming and stewing as the main cooking methods. It is fragrant and fresh, sour and peppery, yet soft and tender.

Restaurant: DingXianFang Restaurant
Tel: 0571-87823878
Address: No.456 Qingtai Road Shangcheng district, Hangzhou.
Day 8 Hangzhou (B, L, D)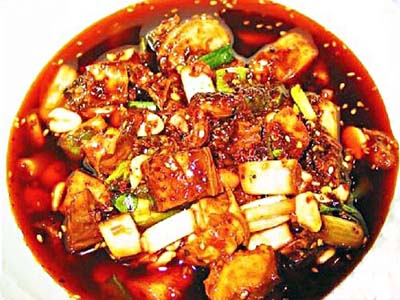 Sightseeing: Six Harmonies Pagoda, Lingyin Temple and Feilai Feng (also named Ling JiuFeng)
Today you will also visit Lingyin Temple including the Feilai Feng. The Feilai Feng is situated in the east of Ling Yin Temple. Isolated from others, its stone quality is totally different from that of surrounding mountain groups. It is 167 meters high, on the peak there are many grotesque stones in the shapes of charming dragon, prostrate tiger, walking elephant and scared ape. The main hall of Lingyin Temple is about 34 meters (111 feet) tall - incredibly high for a one-storey building. In the center of the hall you'll find the statue of Sakyamuni Buddha, which was carved from 24 pieces of camphor wood. The temple was named Lingyin Temple for its extremely beautiful environment which is serene and suitable for "Soul's Retreat".
After that, we will drive to the Six Harmonies Pagoda, highly erected next to Qiantang River and in the south of the West Lake. It is a perfect example of brick-and-wood structure built in ancient China and was built in 970 AD in the Northern Song dynasty (960-1127) to press down the evil of the river tidal bore in Qiantang River.
After lunch, our guide and driver will escort you to the bus station (Hangzhou), upon your arrival in Huangshan; our local guide will meet you and escort you to hotel by a private air-conditioned car. Then you will spend the rest of day on your leisure.

Dinner: Sichuan cuisine

Distinct features of Sichuan style: they prefer steaming, simmering, and smoking. The cooking is elaborate and meticulous and the flavoring highly varied and mixed. The taste of each dish is very distinct. A common Chinese saying about Sichuan cuisine is that each meal has its own unique taste, and no two dishes have the same flavor. Sichuan cuisine is world-famous for its diverse hot and spicy flavor.

Restaurant: ChuanLiuBuXi Restaurant
Tel: 86-0571-86069777 87172577
Address: No.246 Jiefang Road Shangcheng District, Hangzhou
Day 9 Hangzhou-Guangzhou (B, L, D)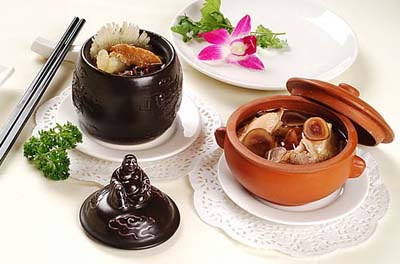 Transfer via: Flight on our arrangement
Sightseeing: Sun Yat-sen Memorial Hall, Ancestral Temple of the Chen Family
Upon your arrival at the airport you will be met by your local guide. Then you will start your sightseeing tour by visiting Sun Yat-sen Memorial Hall. It is a magnificent building in the shape of octagon and an important place for large scale meeting and performance. Sun Yat-sen Memorial Hall was built in order to commemorate the contributions of Sun Zhongshan, the great predecessor of Chinese revolution for democracy. It is a memorial construction donated by the people in Guangzhou and the overseas Chinese and is listed as one of the first class cultural relics in Guangdong Province.

Afterwards you will visit the Ancestral Temple of the Chen Family which is also called Chen Clan Academy. It is a place both for offering up sacrifices to ancestors and for study. Now the Chen Clan Ancestral Temple in Guangzhou City, the Ancestors' Temple in Foshan City, the former Residence of Sun Yat-sen in Zhongshan City and the Opium War Memorial Hall in Dongguan City are regarded as the four major cultural tourist sites in Guangdong Province.
Dinner: Guangdong cuisine

In preparing the Guangdong cuisine, dozens of varieties of ingredients are often involved and more than 30 different kinds of cooking methods such as frying, grilling, stewing, simmering, deep-frying, roasting, and braising, etc. Freshness is everything to the Guangdong cuisine.

Restaurant: ALiuShiJia Restaurant
Tel: 86- 020-83516761
Address: No.302 Huanshizhong Road Yuexiu District, Guangzhou.
Day 10 Guangzhou (B, L)
Sightseeing: Yuexiu Park, Temple of Six Banyan Trees, Western Han Nanyue King Tomb Museum
In the morning we will start off to Yuexiu Park, the biggest comprehensive sight-seeing park. Yuexiu Park consists of seven hummocks and three artificial lakes. Yuexiu Park is well-known for beautiful hills and waters and plenty of antiques which you can enjoy at ease in the park. There are verdant grasses and trees, birds' singing, and fragrant flowers all through the year. Travelers will lose themselves in the elaborately engraved and Lingnan-styled pavilions, platforms, towers, and corridors; and the rippling water of the lakes.
Then you will head to the Temple of Six Banyan Trees. It has a long history in Guangzhou and is an ancient monastery famous at home and abroad. There are majestic towers, dense trees, plenty of antiques and valuable heritage from those famous people in the history. It is one of the four Buddhism temple complexes in Guangzhou is an important unit for the preservation of antiques.
Finally you will visit Western Han Nanyue King Tomb Museum, which is the oldest and largest Han tomb with the most funerary objects in Lingnan (South of the Nanling Mountain) Area. As one of the 80 famous museums in the world, the museum covers 14,000 square meters (150, 699.6 square feet) with 10 exhibition halls.
In the evening you will be transferred to the airport to take your flight to the next destination.