12 Days Ancient Ethnic Minorities Culture Tour
Tour Code:EMT04
Tour Duration: 12 Days
Tour overview:Explore the huge contrast in culture of the different Chinese Ethnic Minority Groups with this wonderful tour of China. You will begin in Beijing, China's capital for over 500 years, where you will experience the Imperial splendor of the Ming and Qing Dynasties. After Beijing, you will travel south to visit some of China's most unique Ethnic Minority Groups. Each group's cultures and traditions are completely different from each other and you will get to witness them first-hand.
Tour Price:2-5 pax (Tourist Class) : USD1980 per person
Day by Day Itinerary
Day 1 Arrival Beijing
Transfer via: Flight on your own arrangement

Upon you arrival in Beijing you will meet you local guide and then be transferred to your hotel.
Day 2 Beijing (B, L)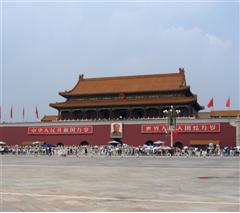 Sightseeing: Temple of Heaven, Tiananmen Square, Forbidden City

Upon your arrival you will be greeted by our local guide and then transferred to your hotel by a private air-conditioned car.

Afterwards you will visit of the Temple of Heaven, which was completed in 1420, and expanded over the years by two Qing Dynasty Emperors. It was the place where the Emperor came every winter solstice to worship heaven and to solemnly pray for a good harvest. With the three blue-tiled cone-shaped roofs, a unique wooden and blue-tiled structure built without a nail, it has become a worldwide symbol of Beijing.

After lunch, we will go on our city tour to visit Tiananmen Square, the symbolical heart of China and gathering place for the masses. It is the biggest public square in the world, which can hold one million people.

From here we will walk across the Golden River Bridge to visit the Forbidden City and experience the ancient Emperor's daily life. For 5 centuries Chinese emperors carried out their administration here. With almost 10,000 rooms, it was the centre of the Ming and Qing dynasties, a massive complex of palaces, pavilions, courtyards and gardens where 24 emperors used to live. Forbidden City was the largest palace in the world, and in the past it was indeed a forbidden place for commoners. Your tour here will include private access to the Emperor's palace.
Day 3 Beijing (B, L)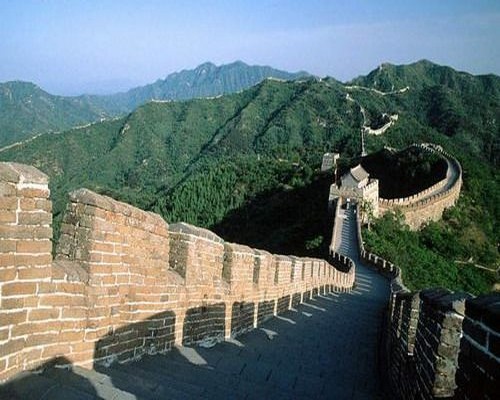 Sightseeing: Badaling Great Wall, Ming Tombs, Sacred Way

After experiencing the royal lifestyle, today we will be transferred to the surrounding countryside of Beijing and visit the Badaling Great Wall, the pride of China and one of the Seven Wonders of the World. Whereas Genghis Khan contemplated it as a military obstacle, Richard Nixon described it as one of humankind's greatest achievements. You will be able to climb and walk one of the best preserved sections of the 2,000 years old ancient wall, admiring the splendid mountain views. Bring a jacket and layer- although it is breezy, the climbing is tough. So be in a good shape!

In the afternoon we will visit the legendary Ming Tombs, which are situated at the foot of Heavenly Longevity Mountain, Changping, northwest of Beijing. Since there are 13 Ming emperors buried there, this place was called the 13 Ming Tombs. You will walk along the Sacred Way, a road guarded by stone statues on both sides, as the ancient emperors did to hold a memorial ceremony for their ancestors. In addition, you will encounter the marble tombs of the Ming Dynasty emperors.

On the way back to hotel, you will be driven to visit the main 2008 Beijing Olympic venues, take an exterior visit of both the, Beijing National Stadium (Bird's Nest/Olympic Stadium), National Swimming Centre('The Water Cube'),feel free to take some photos of the stadiums.
Day 4 Beijing / Kunming (B, L)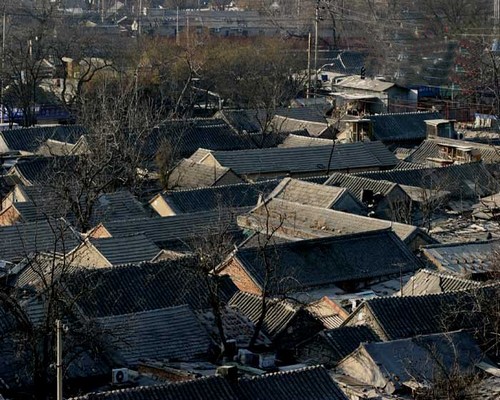 Transfer via: Flight on our arrangement
Sightseeing: Summer Palace

In the morning we will visit Summer Palace. Equally famous as the Forbidden City, the Summer Palace is called 'Yiheyuan' (Garden of Nurtured Harmony) in Chinese. Until nowadays, it is the best preserved and the largest imperial garden in China. You will regret it if you leave Beijing without having visited this grand imperial garden.

We will experience a unique Hutong tour by taking a rickshaw this morning. Hutongs are a kind of ancient city alley or lane and are very typical for Beijing. Most of them can be found close to the Forbidden City, and were built during the three dynasties of Yuan, Ming and Qing. Today, the Hutong is a living museum of Beijing history showing the traditional lifestyle of Beijing people. We will make stops to visit a local family and experience how the people of Beijing live.

Then you will take the flight to Kunming. Upon your arrival, you will be met by your local guide and then be transferred to the hotel.
Day 5 Kunming (B, L)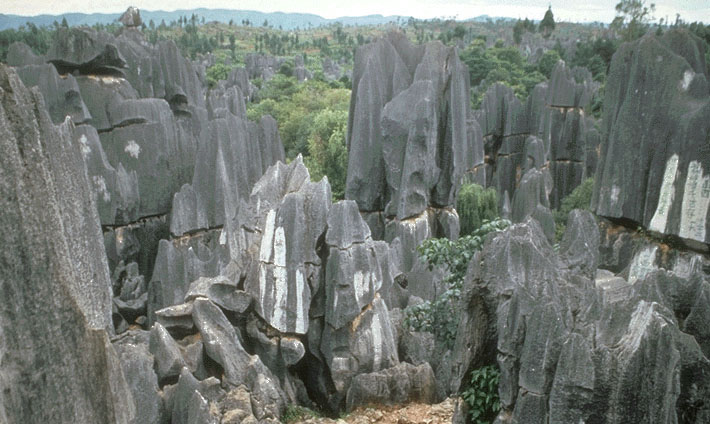 Sightseeing: West Hill, Stone Forest

Today you will visit West Hill with you. West Hill contains Huating Hill, Taihua Hill and Luohan Hill, extending a distance of more than 40 kilometers at an altitude of between 1900 meters to 2350 meters above sea level. You will be astonished by the beautiful lush vegetation, blooming flowers, green grass and tranquil surroundings. West Hill has enjoyed great fame for unique natural scenery since ancient time and was renowned as "the most beautiful place in Yunnan".

Then we will head to Stone forest. Due to a process of weathering and erosion, nature has created an art gallery of stone sculpture here. This typical karst physiognomy seems like a forest of stone pillars and boulders. You will see fascination natural creations like Lion Arbor, Sword Peak Pond, Lotus Peak, Moon Lake, Jade Lake, and Dadie Waterfall.
Day 6 Kunming / Dali (B, L)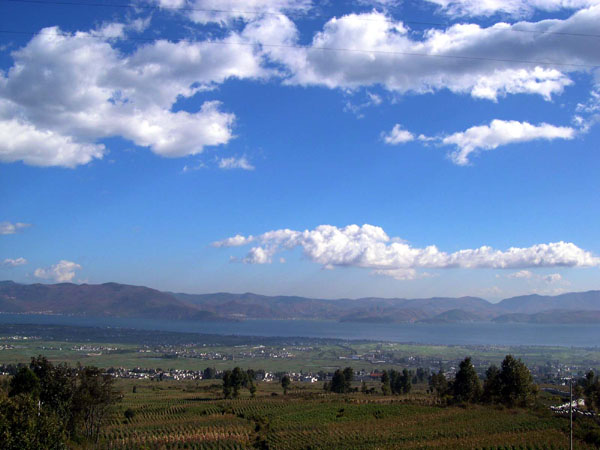 Transfer via: Flight on our arrangement
Sightseeing: Erhai Lake, The Three Pagodas of Chongshen Temple, The Ancient City of Dali

In the morning you will take your flight to Dali. There you will be met by your local guide and the visit Erhai Lake. Erhai Lake is the largest highland lake next to Dianchi and one of the seven biggest fresh water lakes in China. It means, 'sea shaped like an ear', in Chinese. Implying that the lake is ear shaped and as large as a sea, hence it was so named. The lake covers an area of 250 square kilometers. On a sunny day, the crystal waters of Erhai Lake and the snow mantled Cangshan Mount radiate with each other.

Then you will head to the Three Pagodas of Chongshen Temple. It has a history of over 1,800 years and is a symbol of the history of Dali City, and a record of the development of Buddhism in the area. As its name implies, Three Pagodas are made of three ancient independent pagodas forming a symmetrical triangle. This is unique in China. A visit to The Three Pagodas should not be missed by any visitor to Dali City.

Finally you will see the Ancient City of Dali facing Erhai Lake to the east ad Cangshan Mountain to the west. The gate tower of the City is grand and the sights here are beautiful. Dali is a magnificent ancient city with a perimeter of 6 kilometers. Its former city wall is 7.5 meters high and 6 meters thick. There used to be four city gates, each on one side. On the gates were the gate towers. The Ancient City of Dali will give you a simple, unsophisticated and quiet impression.
Day 7 Dali / Lijiang (B, L)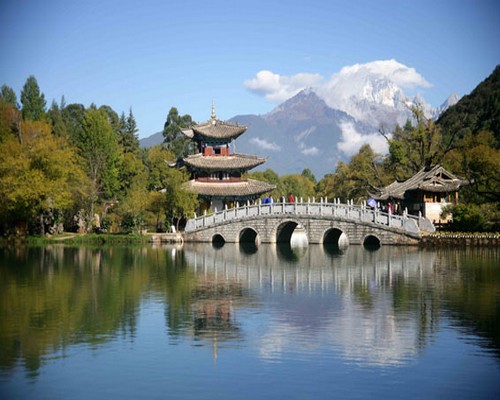 Transfer via: Private vehicle on our arrangement
Sightseeing: House of Bai People in Xizhou, Tie-Dyeing Zoucheng, Lijiang Ancient Town

In the morning you will take a private car into the dicrection of Lijiang. On the way, you will make a first stop at a house of Bai people in Xizhou. The town of Xizhou is next to Erhai Lake and the Wanhua Brook. Historically, it was a military fortress of Nanzhao Kingdom and a temporary palace of the King of Nanzhao. Because of its favorable geographical situation, the town used to be a commercial centre before 1949 and where more than 140 national capitalist families used to live. Their houses are of the typical Bai design known as "Sanfang Yizhaobi" (a courtyard rooms on three sides and a screen wall on the remaining side) and "Sihe Wutianjing" (one big courtyard with four smaller ones at the four corners of the main one).

Our next stop will be Tie-Dyeing Zoucheng, the largest and the farthest northern village of Dali City. The village has 7,571 inhabitants of 1,470 families. The entire village is in a square shape with row upon row of houses.

Arriving in Lijiang, you will be met by your local guide and then visit Lijiang Ancient Town. It is also known as Dayan Town in Lijiangba and was included in the UNESCO world heritage list in 1997. It was first built in the Southern Song Dynasty and in 1253 and became larger during Ming and Qing dynasties.
Day 8 Lijiang (B, L)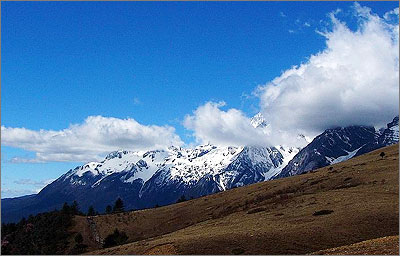 Sightseeing: Yulong Snow Mountain, Dongba Village

Today we will depart to Yulong Snow Mountain. It is the southernmost marine glacier in the temperate zone of the northern hemisphere. Altogether there are 13 peaks along the range, stretching for over 35km from south to north. The summit, Shanzidou, is 5596 meters above sea level. Viewed from afar, the snow-capped range resembles a silver dragon with snow curling up its middle. Rich forest, herb and animal resources thrive on the mountain.

On our way we will stop at Dongba Village in Yushui Stockade, which is built completely according to the traditional life style of Naxi Minority. You can feel the traditional atmosphere of national culture from the layout of its yard, building facilities, tools and details of life.
Day 9 Lijiang / Kunming / Guiyang (B, L)
Transfer via: Flights on our arrangement

Today you will fly to Kunming, where you can enjoy some leisure time until you take the flight to Guiyang. Upon your arrival there, you will be met by your local guide and be transferred to your hotel. For the rest of the day you can relax or have first look at your surrounding.
Day 10 Guiyang / Anshun (B, L)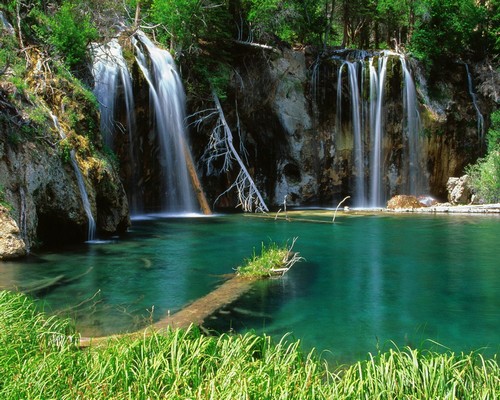 Transfer via: Private Vehicle arranged by us
Sightseeing: Huangguoshu Waterfall

In the morning you will drive to Anshun. Arriving there, you will visit Huangguoshu Waterfall. Huangguoshu Waterfall, a milky way in miniature, is the largest waterfall in Asia. Seventy-four meters (243 feet) high and eighty-one meters (266 feet) wide, it is a scenic marvel. Do not miss it if you are in Guizhou Province. Known as the Huangguoshu Waterfall Scenic Area, it is 45 kilometers (28 miles) southwest of Anshun city in Guizhou Province. Together with minor waterfalls, the charms of Huangguoshu Waterfall are a natural tourist drawing card. Hospitable ethic groups add the human touch.
Day 11 Anshun / Guiyang (B, L)
Transfer via: Private Car on our arrangement
Sightseeing: Tunbao Cultural Village in Tianlong, Qingyan Ancient Town

In the morning you will visit Tunbao Cultural Village in Tianlong. Then you will drive back to Guiyang, where you will see Qingyan Ancient Town, one of the most famous historical and cultural towns in Guizhou Province, which lies in the southern suburb of Guiyang. As an ancient town, covering an area of 741 acres, Qingyan Town was originally built in 1378. Nowadays, because of its long history and strong cultural atmosphere, Qingyan Ancient Town has become an attractive destination for numerous domestic and foreign tourists.
Day 12 Guiyang / Kunming / Departure Beijing (B)
Transfer via: First flight on our arrangement
Second Flight on your arrangement

Enjoy some leisure time until your guide will pick you up and transfer you to the airport, where you will take the flight to Beijing. There, you will take the connection flight to your next destination.
Tour Price
Season
Tour Class
Group Size
Single Room
Supplement
1pax
2-5pax
6-9pax
Peak Season
3*(Tourist Class)
$3238
$2300
$1980
$336
4*(Deluxe Class)
$3512
$2437
$2117
$473
5*(First Class)
$3802
$2582
$2262
$618