14 Days Impressive Classic China Holiday
Tour Code:CCT21
Tour Duration: 14 Days
Tour overview:This spectacular Chinese tour is for those who wish to see a bit more than your average China tour. It highlights some of the most famous sites in China, as well as some of those rarely-visited gems that will leave you with a whole new view on China, its history, and its people. In Beijing and Shanghai, you will explore their ancient history, and modern culture. In Guilin, and Yangshuo, you will float past some of the most beautiful scenery on Earth on your cruise down the Li River. In Nanjing, you will see sites rarely visited by tourists. In Wuxi, you will see sites of incredible natural beauty, and in Suzhou, you will stroll through its incredible, ancient traditional Chinese gardens.
Day by Day Itinerary
Day 1 Beijing Arrival
Transfer via: Flight on your own arrangement

You will be greeted by our local guide upon your arrival in Beijing and then be transferred to your hotel by a private air-conditioned car. Then you will spend the rest of day on your leisure.
Day 2 Beijing (B, L)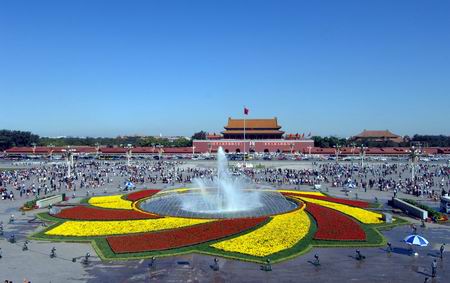 Sightseeing: Temple of Heaven, Tiananmen Square, Forbidden City

We start today's highlights with a visit of the Temple of Heaven, The temple of Heaven was where the Emperor came every winter solstice to worship heaven and to solemnly pray for a good harvest. With the three blue-tiled cone-shaped roofs, a unique wooden and blue-tiled structure built without a nail, it has become a worldwide symbol of Beijing.

After lunch, we go on our city tours to visit Tiananmen Square, the symbolical heart of China and gathering place for the masses. It is the biggest public square in the world, which can hold one million people.

From here we walk across the Golden River Bridge to visit the Forbidden City and experience ancient Emperor's daily life. For 5 centuries Chinese emperors carried out their administration here. With almost 10,000 rooms, this was the centre of the Ming and Qing dynasties, a massive complex of palaces, pavilions, courtyards and gardens where 24 emperors used to live. Forbidden City was the largest palace in the world, and it was indeed a forbidden place limited to commoners for 500 year in the past. Your tour here will include private access to the Emperor's palace.
Day 3 Beijing (B, L)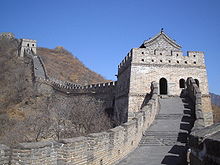 Sightseeing: Badaling Great Wall , Ming Tombs , Sacred Way

After experience of the royal lifestyle, today we will spend about 1.5 hours to be transferred outside the city to the surrounding countryside for a visit to the Badaling Great Wall, the pride of China and one of the Seven Wonders of the World. Whereas Genghis Khan contemplated it as a military obstacle, Richard Nixon saw it as one of humankind's greatest achievements. You will be able to climb and walk the 2,000 years old ancient wall, admiring the splendid mountain views.

This afternoon we will visit the legendary Ming Tombs, The Ming Tombs are situated at the foot of Heavenly Longevity Mountain, northwest of Beijing. Since there are 13Ming emperors buried there, there are also called the 13 Ming Tombs. Passing though the Sacred Way, a road guarded on both sides with stone statues by which the ancient emperors went to hold a memorial ceremony for the ancestors, you will encounter the marble tombs of the Ming Dynasty emperors.
Day 4 Beijing / Xi'an ( B, L )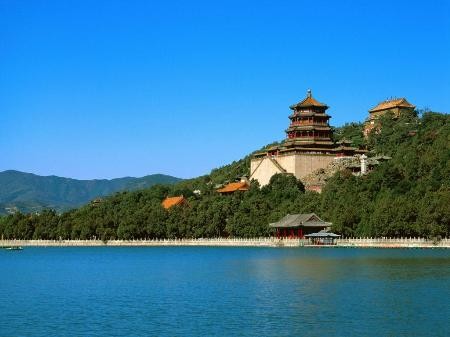 Transfer via: Flight on our arrangement
Sightseeing: Hutongs, Summer Palace

We experience a unique Hutong tour by taking rickshaw this morning. Hutongs are a kind of ancient city alley or lane that is typical in Beijing. Most of them are found around the Forbidden City, and many were built during the three dynasties of Yuan, Ming and Qing. Today, the Hutong is a living museum of Beijing history showing the traditional lifestyle of Beijing people.

We continue to visit the Summer Palace. Equally famous as the Forbidden City, the Summer Palace is called 'Yiheyuan' (Garden of Nurtured Harmony) in Chinese. It is up to now the best preserved and the largest imperial gardens in China. You may regret it if you come to Beijing without visiting this grand imperial garden. Then take the flight for Xi'an later. Arrive in Xi'an, you will be met and transferred to hotel by our local guide.

After the tours, you will be transferred to airport for your flight and fly to Xi'an. Arrive at Xi'an, be met and transferred to your hotel.
Day 5 Xi'an ( B, L )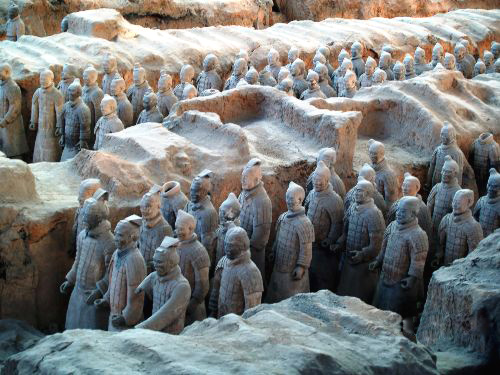 Sightseeing: Terra-cotta Warriors and Horses, Big Wild Goose Pagoda, Bell Tower

Today will be your highlights in Xian. Depart from your hotel after breakfast. You will visit the amazing 2000-year-old Terra-cotta Warriors and Horses. Regarded as the 8th Wonder of the World, the Terra-cotta Warriors and Horses are the most significant archeological excavations of the 20th century. Over 2,200 years ago, the first emperor of China, Qin Shi Huang in search of immortality, ordered the construction of a vast army of Terra-cotta warriors and buried with him to protect his empire after his early death.

Another highlight today is the Big Wild Goose Pagoda. Situated at south of the Xian city, as one of the main constructions in the famous Buddhist temple-Da-Ci-En Temple, where Famous Buddhist Master Xuanzang (Monk Tripitaka) stored his well-preserved collection of classic Buddhist artifacts brought from India in Tang Dynasty. Now it is the Landmark of the Xian.

Then we go on to visit the Bell Tower, which is the most well-preserved and best-known one among many ancient cities of China. The Bell Tower was built in 1384. In early morning of ancient times it had the mission of ringing the bell and giving the correct time to the whole city, so it is called "The Bell Tower". With magnificent carved beams and painted rafters, this classical building is truly elegant.
Day 6 Xi'an / Guilin ( B, L )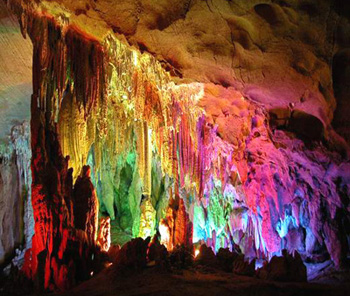 Transfer via: Flight on our arrangement
Sightseeing: Ancient City Wall, Reed Flute Cave

In the morning we will visit Ancient City Wall. You will experience a half-hour's hike along the Ancient City Wall.It is the largest and best preserved present city wall in ancient China and is probably the best military battlement in the world. You can walk or rend a bike for a ride along the top of the spectacular city wall. The wall was built in the Tang dynasty (618 -907) and enlarged in the Ming dynasty (1368-1644).

Then take the flight for Guilin. Arrive in Guilin, be met and transferred to hotel by our local guide. In the afternoon we visit Reed Flute Cave, which is a vast and very impressive cave system, are two of the best attractions in the city. Known as "the Palace of Natural Arts" where you can see beautiful stalactites & stalagmites, learn how they are formed.
Day 7 Guilin ( B, L )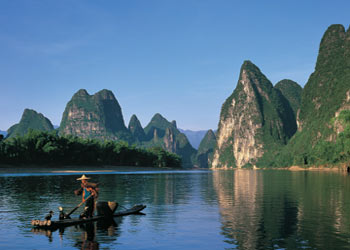 Sightseeing: Li River Cruise, West Street

Guilin is famous for its picturesque scenery, and the best way to see it is from the deck of Li River Cruise ships. Depart from your hotel in the morning. Be transferred to the Zhujiang Pier (about 1 hour drive) for a 4.5 hours wonderful cruise. You will enjoy the unique mountains, peaceful green fields, farms and villages with water buffalos, cows wondering around on both sides of the river bank. Disembark at the old town Yangshuo in the afternoon. West Street is the oldest street in Yangshuo with a history of more than 1,400 years. You can have a short exploration to the old town's lovely attractions. In the evening you will be transferred back to Guilin city.
Day 8 Guilin / Nanjing (B, L)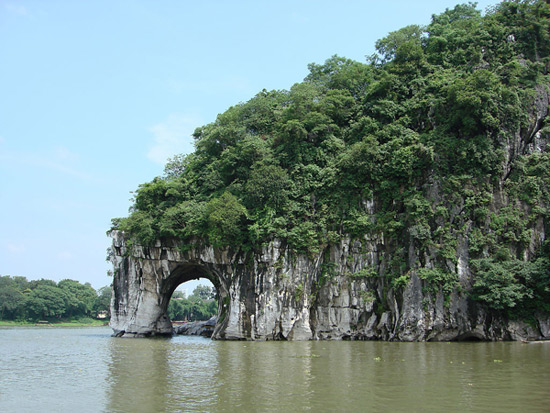 Transfer via: Flight on our arrangement
Sightseeing: Fubo (wave-subduing) Hill, Elephant Trunk Hill,

This morning we begin with visiting the Fubo (wave-subduing) Hill. You can see lots of rock stone carvings & Buddha statues since Tang Dynasty. Have a wonderful bird's-eye view of Guilin city if you climb to the summit. We continue to visit the Elephant Trunk Hill (which really does look like an elephant drinking from the river). Located at the conjunction of the Li River & the Peach Blossom River, the whole hill looks very much like a giant elephant with a long trunk, it is the symbol of Guilin city.

Then you will take the flight for Nanjing. Arrive in Nanjing, be met and transferred to hotel by our local guide.
Day 9 Nanjing (B, L)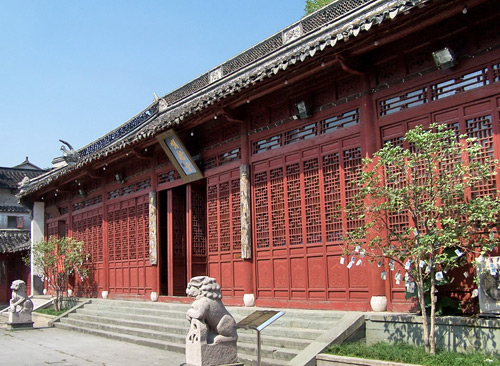 Sightseeing: Dr. Sun-Yat Sen's Mausoleum, Confucius Temple, Quinhuai River

First you will visit Dr. Sun-Yat Sen's Mausoleum, Known as "Zhongshan Ling" in Chinese, it is situated on Zhongshan Mountain (Bell Mountain) in the eastern suburb of Nanjing. The mountain is also called Zijin Moutain (The Purple Gold Mountain) because of the purple clouds that often hang over its peaks. The mausoleum contains the mortal remains of the father of modern China. The plane of entire mausoleum ensemble looks like an alarm bell with a far-reaching significance

Then we continue to visit the Nanjing Confucius Temple, Consisting of 3 architectural complexes, Confucius Temple (Fuzimiao) was originally built in 1034. Enjoy yourself here, since the entire area around the temple consists of a series of tourist shops, snack bars, restaurants and entertainment arcades all being decorated in "Ming" and "Qing" style.

Afterwards visit Qinhuai River. The Qinhuai River used to be called Huai Water, and was renamed Qinhuai for the legend that Qin Emperor Shihuang, the first emperor of the Qin Dynasty (221-206 BC), ordered to introduce Huai Water to the city by excavating a mountain. It is a branch of the Yangtze River, running about 110 kilometers, a major watercourse around Nanjing City, Jiangsu Province. It was very famous in the history but lost its fame due to wars, which destroyed many buildings along both banks. The water became filthy and no sign of wealth could be found anymore. After repair and restoration in 1985, the river became a beautiful resort.
Day 10 Nanjing / Suzhou (B, L)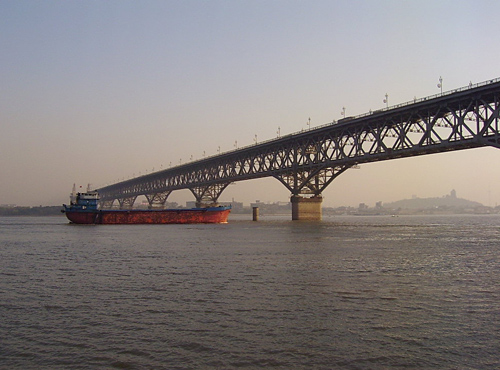 Transfer via: Train (soft seat) - on our arrangement
Sightseeing: the Presidential Mansion, Nanjing Yangtze River Bridge

After breakfasts, you wil visit the Presidential Mansion. In the heart of Nanjing's downtown, amdist skyscrapers and bustling boutiques, the Presidential Mansion (Zongtong Fu) is a fascinating witness to some of the most tumultuous events of the last two centuries of Chinese history. The huge complex covers several city blocks, and ranges from classical gardens to neo-European villas and administrative buildings.

Then move on to Nanjing Yangtze River Bridge. The Bridge is the first bridge to be built across the Yangtze River in Nanjing. It was completed in 1968 and is the first double-decker, double-track highway and railway bridge designed and constructed by the Chinese without outside engineering assistance.

Afternoon you will take the train to Suzhou. Arrive at Suzhou, Be met and transferred to your hotel.
Day 11 Suzhu (B, L)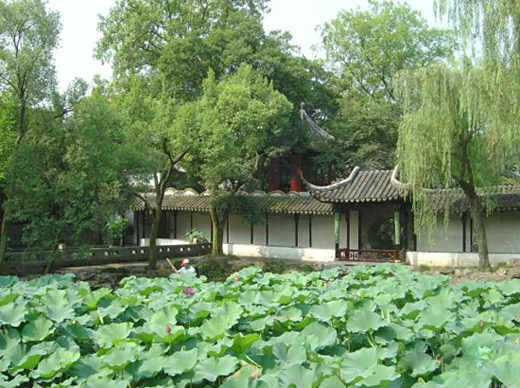 Sightseeing: Humble Administrator's Garden, Lingering Garden(Garden to linger in), The Garden of Master-of-the-Net, Lion Grove

In the morning you will head to Humble Administrator's Garden, the largest classical garden in Suzhou and one of the four most famous ones in China. Originally built in 1513 AD, the garden consists of three parts with different types buildings around streams and ponds.

Then you will visit Lingering Garden. Occupying an area of 23,300 square meters (about 5.8 acres), the Lingering Garden is located outside Changmen Gate in Suzhou, Jiangsu Province. Originally a classical private garden, it is one of the four most famous gardens in China, possessing typical Qing style, it is well-known for the exquisite beauty of its magnificent halls, and the various sizes, shapes, and colors of the buildings.


Then you will see Garden of the Master of the Nets, which is truly a masterpiece. The effective use of space is the most impressive thing about this garden. Rock arrangements and beautiful fish pools balance each other as do the house and garden sections. Take some time to walk around and let your sense calm down.

Afterwards we will drive to Lion Grove, one of the four noted gardens in Suzhou. It was first built in 1342 in the Yuan Dynasty (1279-1368).This small garden is truly exquisite in design, the rocking imaginative. Entering the garden the tourist will find stones in various interesting shapes. Look at them closely, they are lions: lying, sitting, slinking along, standing on hind legs, embracing a ball made of strips of silk. Some are linked with each other and others are not. Those who are not familiar with these caves may easily lose their way running into dead ends or walking in circles within the maze.
Day 12 Suzhou / Wuxi / Shanghai (B, L)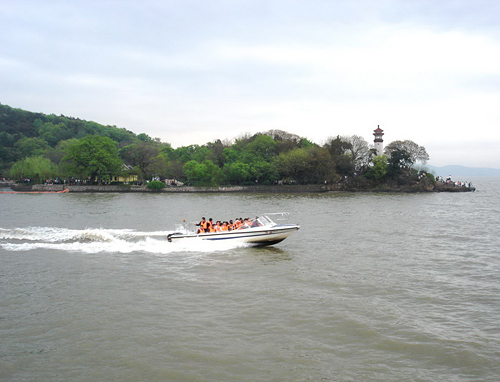 Transfer via: Private vehicle & train (soft seat)-on our arrangement
Sightseeing: Cruise on Taihu Lake, the Turtle Head Island, Li Garden

After breakfast, we will drive to Wuxi. First you will have a Cruise on Taihu Lake. Taihu Lake is one of China's largest, most famous and picturesque freshwater lakes and connects Jiangsu and Zhejiang Provinces. Visitors are able to take a boat to cross the lake to view all of the tourist spots - White Marble Screen Wall, Water Screened Cave are just a couple. The lake has 40 islets which are home to animals and trees and plants.

Then we will go to Turtle Head Island. It's actually a small stone stretching into the Taihu Lake shaped like a Turtle's head, hence the name. The Turtle's Head Park is located in the most beautiful area of Taihu Lake. Green hills and clean water blending into the perfect natural appear like a picture.

Afterwards, we will visit to Li Garden. Liyuan Garden is a famous garden, located at Lihu Lake. with its pavilions, corridors, and causeways on the lake side, is exquisitely designed and harmonious in color.

Then you will be transferred to railway station to take train to Shanghai. Arrive in Shanghai, be met and transferred to the hotel.
Day 13 Shanghai (B, L)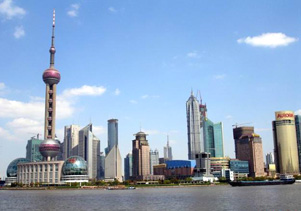 Sightseeing: Shanghai Museum, Jade Buddha Temple, Oriental Pearl Tower, Yuyuan Garden

Today we will start the day with a visit of Shanghai Museum: The biggest museum in China, with a collection of over 120,000 pieces of Chinese art & cultural relics. It is especially famous for its treasures of bronzes, ceramics, paintings and calligraphy.

Then we head to the Jade Buddha Temple, the old-time and classical architectural style makes the temple unique and inimitable in this modern city. Both the Sitting Buddha and the Recumbent Buddha are carved with whole white jade. If you're lucky, you can watch the monks serving a ceremony in a side room.

After lunch, we will visit the Oriental Pearl Tower: the highest TV Tower in Asia, creating a picture of 'twin dragons playing with pearls'. The entire scene is a photographic jewel that excites the imagination and attracts thousands of visitors year-round.

Then we take a relaxing walk to the lovely Yuyuan Garden, the most beautiful garden by the south of the Yangtze River. Wandering in the garden, you will find pavilions, corridors, streams, courtyards as well as many other natural features.
Day 14 Shanghai Departure (B)
Transfer via: Flight on your own arrangement

Your time is your own, until our guide escorts you to the airport for your flight to your next destination.