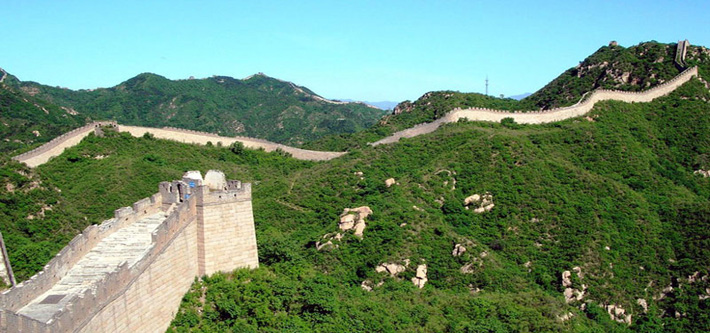 Bus Tour to Badaling Great Wall and Ming Tombs
Tour Code:BST01
Tour Duration: 1 Days
Destination:Beijing
Tour overview:See 2 of the most iconic sites in China on this full-day bus tour from Beijing. Climb atop the remarkably well-preserved Badaling section of the Great Wall, and explore the Ming Tombs. Pay a visit to a jade workshop, and enjoy a traditional Chinese lunch.
Tour Price:2-5 pax (Tourist Class) : USD32 per person
Day by Day Itinerary
Day 1 -
See two of China's most spectacular attractions, the Great Wall of China and the Ming Tombs on this full-day bus tour from Beijing. Visit one of the best preserved sections of the Great Wall, and explore the fascinating Chang Ling Tomb.
Beijing has been home to more than five feudal dynasties, and 13 of the 16 Ming emperors have their tombs situated just outside the city. Explore the earliest and largest of the excavated burial sites, the Chang Ling Tomb, which dates from the year 1413.
From here it's on to the Great Wall of China. The image of China throughout the world, the Great Wall lives up to its reputation as one of the world's greatest structures. At the Badaling section of the Great Wall you will have the opportunity to climb either the north or south face of the wall.
A traditional lunch at Jindian restaurant is included in your tour, along with a shopping opportunity at a world-renowned jade workshop.
Tour Price
Season
Tour Class
Group Size
1pax
Peak Season
3*(Tourist Class)
$32