Sun and Moon Lake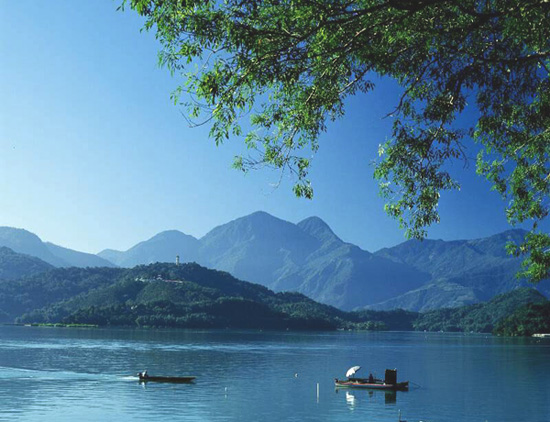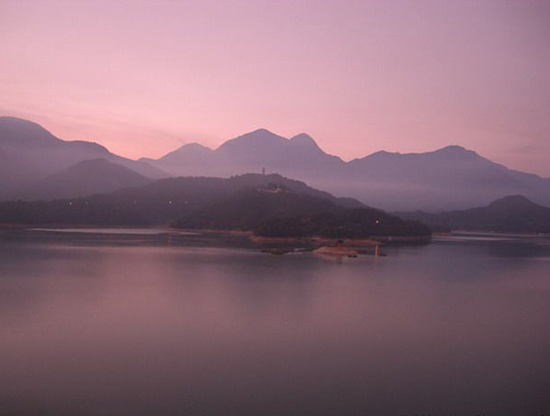 The Sun and Moon Lake is one of the eight premier tourist destinations in Taiwan and is the biggest natural lake on the island with beauty to match Hangzhou's famous West Lake. With an area of 7.73 square kilometers, this lake is at a sea-level of 740 meters and has an average depth of 40 meters. It is divided into two sections by a small island called Zhuzai Island (Pearl Island): the northern section represents a full sun while the southern section a crescent moon – that's why the lake is named Sun and Moon Lake.
Originally the Sun Lake and the Moon Lake were separated, however, the two sections became one because of the rising water level when it was decided that the lake would be turned into a source of hydroelectricity and a dam was built. There is a small island in the middle of the Moon which from above looks like a small pearl, thus it was named Pearl Island and now called Guanghua Island.
The best beauty of the Sun and Moon Lake are the mountains that cradle around. At dusk the green mountains and the light blue water make a breathtaking sight, the mean temperature sits at 22 degrees almost all year round, dropping only as low as 15 in the winter months, hence the area has become popular for couples and travelers because of its temperate climate and amazing scenery.