Suzhou Attraction
Read the following introductions for attractions in Suzhou. You will know the top attractions there and you can also get to know the city attractions by category.
Top Suzhou Attractions
Lingering Garden (Garden to linger in)

Chinese name: 留园 (Liu Yuan) Location: No.338, Liuyuan Road, Jinchang District, Suzhou, Jiangsu Province. Opening time: 07:30-17:00. Ticket: CNY40 in high season (...

The Grand Canal

Chinese name: 苏州古运河 (Suzhou Gu Yunhe) Location: No.789 Panxu Road, Canglang District, Suzhou City, Jiangsu Province. Opening time: 09:00-17:00, 19:30-20:45 Ticket: ...

Humble Administrator's Garden

Chinese name: 拙政园 (Zhuo Zheng Yuan) Location: No.178 Dongbei Street Pingjiang District, Suzhou City, Jiangsu Province. Opening time: 07:30-18:00 Ticket: CNY50 in lo...
Architecture

Mudu Ancient Town
Known as "the first town of Wuzhong" (the centre of the Wu kingdom in ancient China) with a history of over 2000 years, the ancient town of Mudu has water town features, and famous attractions, architectural culture, cultures for Chinese gardens, religions and folks can be found everywhere in the town.
Historical Relics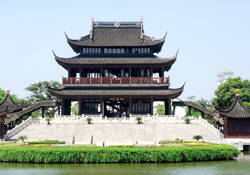 Panmen Scenery Area
A landmark of the ancient city of Suzhou built in 514, Panmen is the only existing ancient parallel city gate for both land and water in China. Today, much architecture in the scenery area has been repaired and rebuilt, e.g. ancient city wall, Ruiguang Pagoda, ancestral temple, ponds, and rockeries.
Local Residential Houses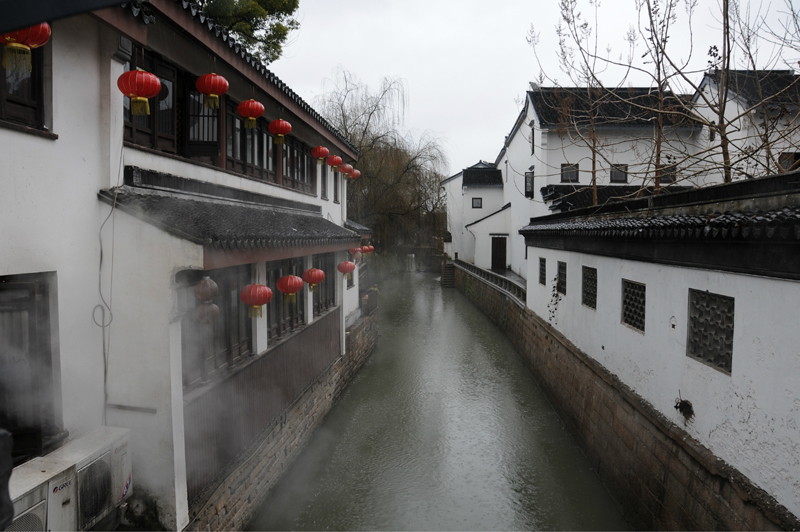 Pingjiang Road
Located in the heart of theold city, Pingjiang Roadis the best preserved and largest scale historical street in the area.With a history of 800years, Pingjiang road still maintains its street layout and characteristics inancient forms.
Towers, Pagodas and Bridges
Tiger Hill
Though small in size, Tiger Hill is both a popular tourist attraction for travelers and a major assembly place for locals. With a history over 2000 years, it is provided with masses of gorgeous scenes, historical sites, numerous towering ancient trees, and a Tiger Hill Pagoda on the top of the hill.
Museums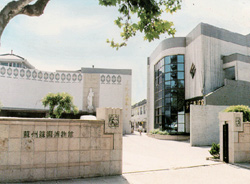 Suzhou Silk Museum
Suzhou was the center of silk production in China since Tang and Song dynasties and offered most of the silk products for imperial families. Suzhou Silk Museum, built to carry forward Chinese silk culture, introduces the historical development and current situation of silk, and the benefit of modern silk researches.
Waters(rivers, lakes, waterfalls)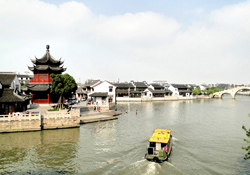 The Grand Canal
Beijing-Hangzhou Grand Canal is an ancient grandeur project and the earliest and longest manmade watercourse in the world. Owing to this, Suzhou was a paradise for merchants. To boat on the canal is absolutely a best way to appreciate the beauty of typical ancient river towns in south region of Yangtze River.
Gardens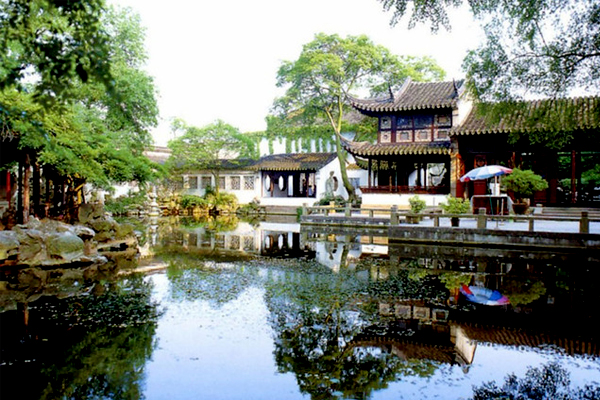 Lingering Garden (Garden to linger in)
Originally a garden of a senior official in Ming Dynasty, Lingering Garden is one of the Four Best Known Classical Gardens of China inscribed in world heritage lists and the first batch of national cultural relics. It is celebrated for ingenious layout of architectures and a great deal of rare rocks.