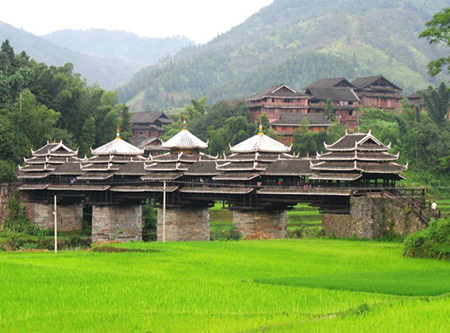 Sanjiang travel guide
Sanjiang is a Dong Autonomous County lying in the North of the Guangxi Zhuang Autonomous Region, Southern China. Located just a few...
Top Attractions in Sanjiang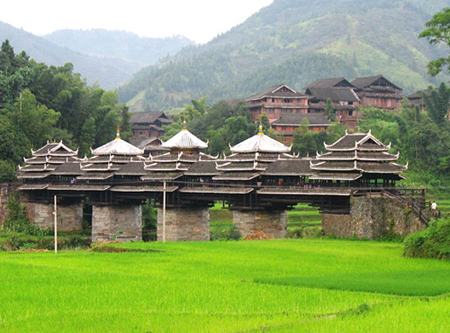 Chengyang Wind and Rain Bridge
Chengyang Wind and Rain Bridge, also called Yongji Bridge or Panlong Bridge, is a shelter bridge in Dong Minority style. Built in 1916, it comprises five big stone piers and a wooden upper body, without using a nail or a rivet! Indeed, it carries religious implication in the eyes of the villagers here.
More about Chengyang Wind and Rain Bridge
Sanjiang Photos
Sanjiang weather forecast
Quick Questions