Reliable Team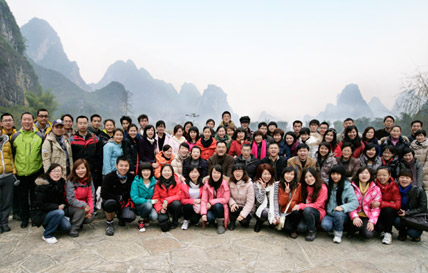 Offer high-quality services to you with professional expertise. Guilin Tianyuan International Travel Service Co., LTD. is an international travel agency established with the approval of National Tourism Administration. The company manages and receives visitors from Mainland China, Hong Kong, Macao and Taiwan, as well as many overseas Chinese, and also many foreign travelers visiting China. We provide an array of services including booking hotels, tickets, and also provide additional services such as visas, car rentals, and guide services.
Website Managers
English

Website Address: www.visitourchina.com
Main Language Using: English
Target Customers: English, Spanish, French and other language speaking tourists.
As a leading online travel agency in China, VisitOurChina guarantees to provide an unforgettable China travel experience every time. We offer China tours packages,tailor-made tours, Single China City Tours, Yangtze Cruise Package, etc, even allreservation for regional flights, transfers, hotels bookings and car rentals.
Japanese

Website Address: www.chinatrip.jp
Main Language Using: Japanese
Target Customers: Japanese customers, all service can be provided.
ふれあい中国は中国の桂林、西安、敦煌、ウ ルムチ、雲南、成都、広州、アモイ、上海、蘇州、杭州、北京など日本人観光客の皆様に大変人気の高い観光景勝地に所在する現地国際旅行社と提携した中国観光専門のサイトです。上記の人気観光景勝地はもちろんのこと、私どもは中国全国各地に於ける協力会社とのネットワークを最大限に活かし、広大で悠久たる中国のご旅行並びに日本と中国の友好関係を支援させていただきます。
Russian

Website Address: www.chinatrips.ru
Main Language Using: Russian
Target Customers: Russian speaking tourists.
Вас приветствует менеджер Анна Ло из Chinatrips - это ведущий тур-оператор на территории Китая с более чем 20-летним опытом работы в сфере индивидуального туризма. Откройте Китай с нашей фирмой! Ваш партнёр в Китае - Chinatrips.ru
Working Staff

Mr. Xie (Website Technician)
My name is Xie Yuzhong. And I have taken charge of the technology job in Tianyuan Travel Service Company for about two years. VisitOurChina is striving to provide the best China tours for you. Please contact us if you had any question, we'd like to be your friends here in China!

Joe Liu (Website Technician)
Hi guys, this is Joe Liu from Network Technology Department. I graduated from Department of Computer Science and Technology of Wuhan Polytechnic University and now work at the developing of UI Module and Backstage Function Module as well as the routine maintenance work of websites of our company. In my opinion, programming is not only technique but also art. I wish our websites could bring more excellent and surprising user experiences to you!

Liu Fang (Website Technician)
Hi, everybody! I'm Liu Fang, a new member in Network Technology Department of VisitOurChina, and I take charge of network technique and website design for our website. Since I join this passionate and efficient team, I get fond of it and enjoy the active work atmosphere very much. In the following days, my fellows and I will do our best as always to present more comprehensive and high-quality information to you.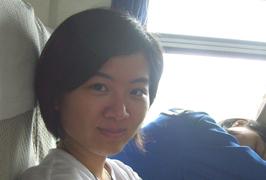 Gaea Bai (English Editor)
Hi! I'm Gaea, a new English Editor of our website. It is my great pleasure to be a member of this friendly and warm team where I have learnt much from my versatile colleagues. As a matter of fact, it is VisitOurChina that leads me to booming tourism, to real China and to vibrant world. I am fond of my job and I will do my level best to supply you with valuable information to explore real China, and to make your each and every tour in China unforgettable!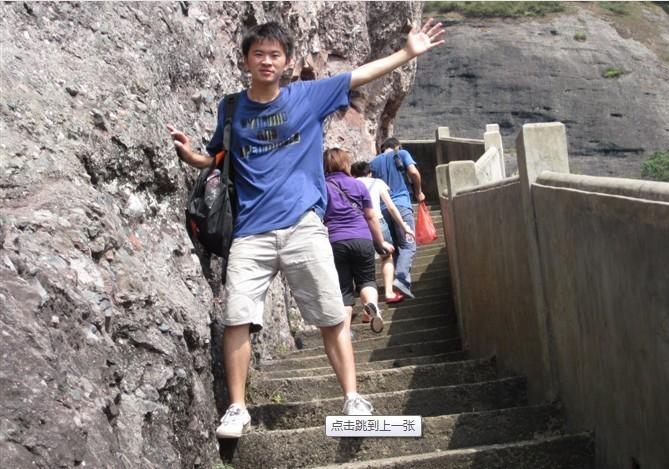 Xavier Lee (English Editor)
Hi, I'm Xavier Lee, the editor of the Visit Our China website. I like to make friends with people from different places and I would love to share with you about travel in China or anything else you are interested about China.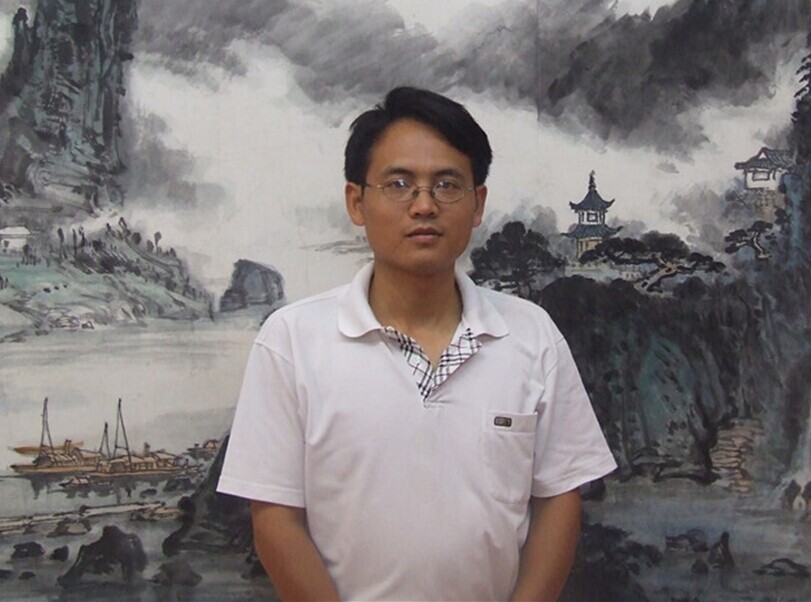 Tom Wu (English Editor)
My dear friends, welcome to VisitOurChina. My name is Tom, a professional English website editor. As a reliable travel company in China, we have abundant experience in China tours. The website of VisitOurChina is a window to China, here you can fully understand the real China in different aspects and find your ideal places to go and interested activities to do. Any new idea and suggestion concerning China tour and our website will be appreciated. VisitOurChina is always your faithful friend.