Pingyao Attraction
Read the following introductions for attractions in Pingyao. You will know the top attractions there and you can also get to know the city attractions by category.
Top Pingyao Attractions
Pingyao Old Town

Chinese name: 平遥古城 (Ping Yao Gu Cheng) Location: Pingyao County, Jinzhong City, Shanxi Province. Opening time: 09:00-17:00 Ticket: There is no admission fee for ente...

Ancient City Wall of Pingyao

Chinese name: 平遥城墙 (Ping Yao Cheng Qiang) Location: In the Pingyao County, middle part of Shanxi Province. Admission fee: 150yuan for Pingyao Old Town, which include ma...

Rishengchang Draft Bank

Chinese name: 日升昌票号 (Ri Sheng Chang Piao Hao) Location: On the West Street of Pingyao Old Town, Jinzhong city, Shanxi province. Admission fee: 150yuan for Pingyao Old T...
Famous Ancient Towns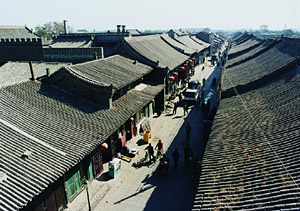 Pingyao Old Town
With a history of 2,700 years, Pingyao Old Town is the best preserved ancient city in China. It sets an example of what a Chinese city was like in Ming and Qing Dynasties. It entered the lists of UNESCOs World Heritage Site in 1997, and chosen as one of the worlds 41 most visit-worthy places byNew York Timesbecause it integrally keeps ''old traditions''.
Historical Relics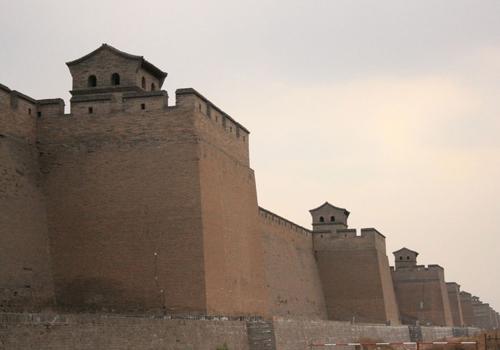 Ancient City Wall of Pingyao
Known as one of the four most preserved ancient city walls around China, the Ancient City Wall of Pingyao, which was first constructed in Western Zhou Dynasty, and was extended to brick-and-stone city wall in 1370, remains one of the most invaluable materials for studying the establishment Chinese ancient cities.
Local Residential Houses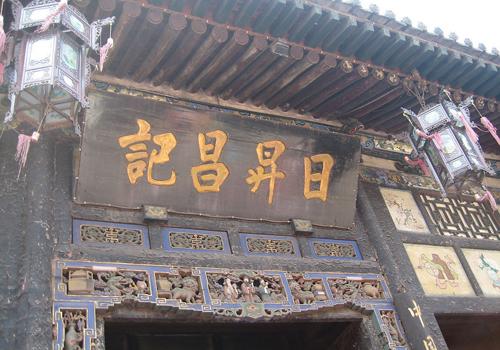 Rishengchang Draft Bank
Rishengchang, located on the bustling section of the West Street of Pingyao Old Town, is the first draft bank of China. As the ancestor of Chinese modern bank, it went through 100 years, expanding its business to as far as Europe and America and controlling the economic lifeline of the Qing dynasty for the 1800s.
Temples, Monasteries and Mosques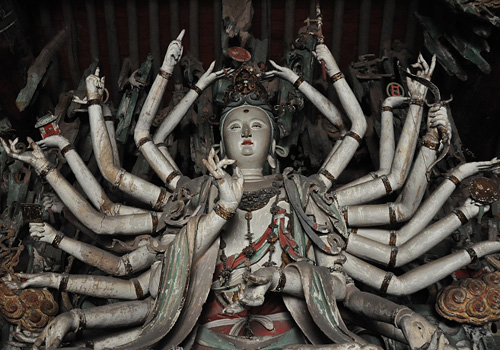 Shuanglin Temple
Shuanglin Temple, or Shuang Lin Si (双林寺) in Chinese, is located in Qiaotou Village of Pingyao, Shanxi Province. The temple is about 6 kilometers awa...
Museums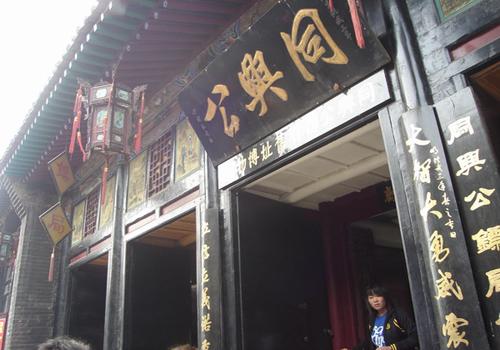 Armed Escort Company Museum
Located on the No.105 South Street of Pingyao Old Town, Tongxinggong Escort Agency was set up in 1855 by Wang Zhengqing, the then martial arts master famous around China. And his son Wang Shumao made it even more prosperous. So Tongxinggong became renowned all over China at the beginning of its establishment.
Mountains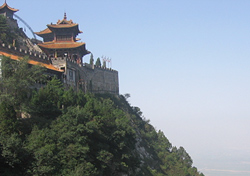 Mount Mian
Mian Mountain, also named Jie Mountain after Jie Zitui (a minister of Jin Kingdom in Spring and Autumn Period 770B.C.- 476B.C.), is seated on the shade face of Fenhe River with superb scenery consisting of steep mountain paths, sheer precipices, overhanging rocks and luxuriant cypresses and pines. It is hailed as the Jiuzhaigou Valley in North.