Nanjing Attraction
Read the following introductions for attractions in Nanjing. You will know the top attractions there and you can also get to know the city attractions by category.
Top Nanjing Attractions
Dr.Sun Yat-sen's Mausoleum

Chinese name: 中山陵(Zhongshan ling). Location: on the Zhong Mountain Scenic Area(钟山风景区), at the south side of Zijin Mountain (紫金山), east suburb of Nanjing City, Jiang...

Confucius Temple ( Fuzimiao )

Chinese name: 夫子庙 Location: Gongyuan Street, Nanjing. Entrance fee: CNY 15 for Dacheng Hall and CNY 40 for access to all four of the temple's attractions. Opening...

Nanjing Presidential Mansion

Nanjing Presidential mansion (Chinese:南京总统府), lies on the No.292, Changjiang Road of Nanjing City, Jiangsu Province; it is the largest modern history museum in China. P...
Architecture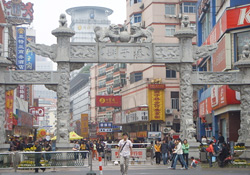 Hunan Road
With a length of 1100m and a width of 30m, Hunan Road is a famous business street in Nanjing. It is a lifestyle center for shopping, catering, banking, entertainment and leisure, and houses 238 shops selling diversified commodities with 83% of the shops being famous brands, boutiques and exclusive shops.
Historical Relics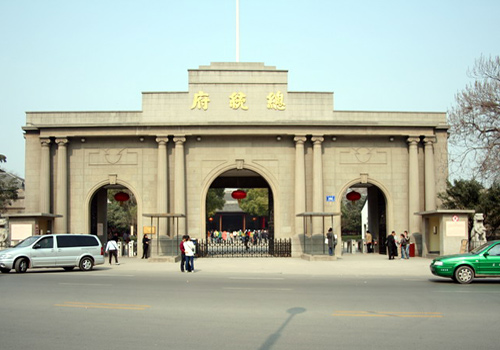 Nanjing Presidential Mansion
Originally a prince dwelling and government office in Qing Dynasty, Nanjing Presidential Mansion is now the largest modern history museum in China. It was the office and residence of some main leaders in Chinese modern history after the First Opium War in 1840 and had witness many an important history event.
Mausoleums/Tombs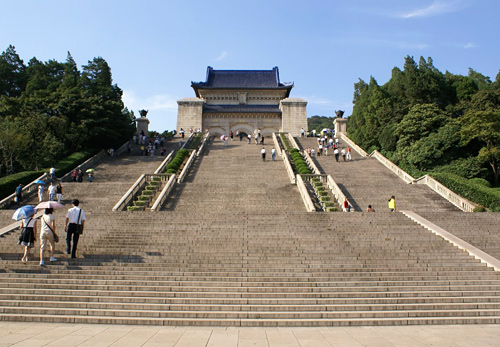 Dr.Sun Yat-sen's Mausoleum
Regarded as "the greatest mausoleum in modern architectural history of China", it is the mausoleum of Sun Yat-sen, the great forerunner of Chinese democratic revolution. With important historical significance, magnificent architecture and beautiful scenery, it is a most famous tourist destination in Nanjing.
Temples, Monasteries and Mosques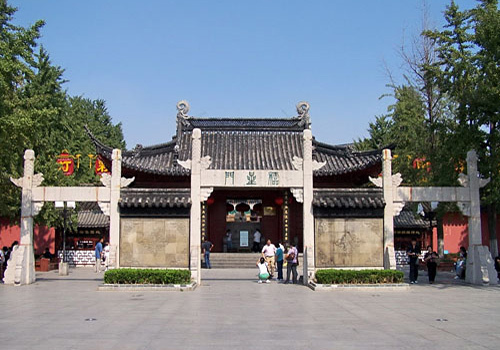 Confucius Temple ( Fuzimiao )
Initially built in 1034, the temple was to worship Confucius, an ancient great mind in Spring and Autumn Period who is remembered and revered for his social philosophy.The impressive Confucius Temple in Nanjing is but one of the many shrines that have been constructed in dedication to the ancient sage.
Towers, Pagodas and Bridges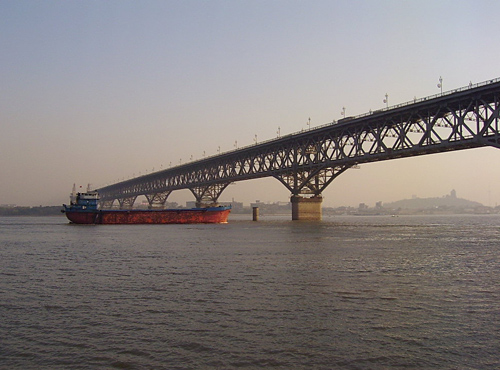 Nanjing Yangtze River Bridge
Stretching across the Yangtze River, Nanjing Yangtze River Bridge is an imposing double-deck bridge selected on the list of Top Forty Scenic Spots of Nanjing. It is 70m in height; the road is 4589-meter-long and 15-meter-wide, allowing two trains running from opposite directions at the same time.
Museums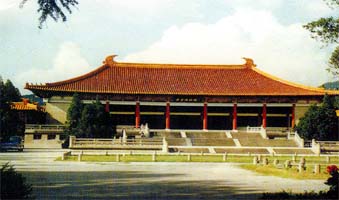 Nanjing Museum
Covering an area of over 70000 square meters, Nanjing Museum is the first large-size national comprehensive museum proposed by Cai Yuanpei, a modern democratic revolutionary and educationist. It has two major exhibition halls collecting 400000 objects ranging from the Paleolithic Age to present age.
Waters(rivers, lakes, waterfalls)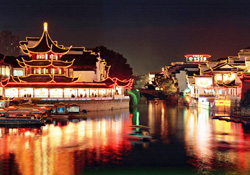 Qinhuai River Bazaar
Being compared to Nanjing Road of Shanghai, Qinhuai River Bazaar is Confucius Temple-centered with numerous attractions and a glamorous assembly of historical sites, gardens, painted-boats, street bazaar, pavilions, dwellings and folk customs. It is a popular haunt known to both locals and visitors.