Lijiang Attraction
Read the following introductions for attractions in Lijiang. You will know the top attractions there and you can also get to know the city attractions by category.
Top Lijiang Attractions
Lijiang Ancient Town

Chinese name: 丽江古城 (Lijiang Gucheng). Location: Gucheng District, Lijiang City, Yunnan Province. Opening time: all day long. Ticket: No admission fee is charged, bu...

Yulong Snow Mountain

Chinese name: 玉龙雪山 (Yu Long Xue Shan). Location: 20 kilometers north from Lijiang, Yunnan Province, China. Opening time: 09:30-16:00. Ticket: ---Admission fee: ...

First Bend of the Yangtze River

Chinese name: 长江第一湾 (Changjian Diyi Wan) Location: The first bend of the Yangtze River is located in the famous Shigu Village (northeast of Lijiang city). ...
Architecture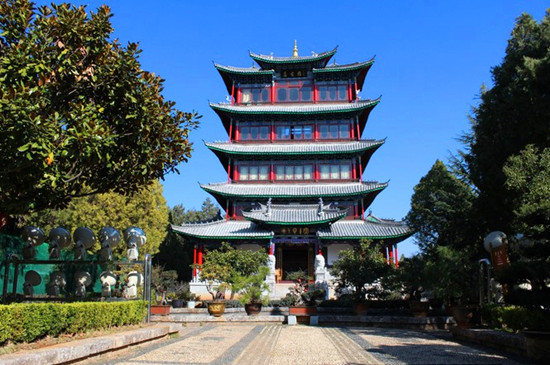 Wangu Pavilion
With five-story and whole wooden structure, Wangu Pavilion is a landmark building of Lijiang. It is 33 meters high and mainly constructed on 16 columns. After ascending the Wangu Pavilion, you can see magical Yulong Snow Mountain in the north and beautiful Lijiang Ancient Town in the east.
Famous Ancient Towns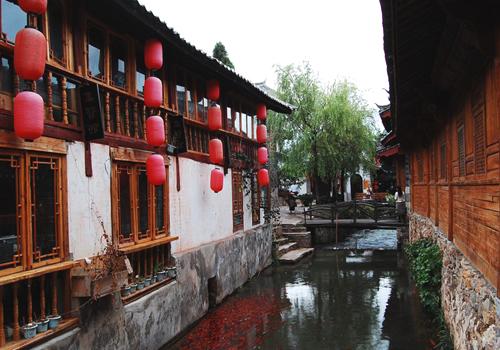 Lijiang Ancient Town
Built in Southern Song Dynasty in 1253 and included in world heritage list in 1997, the Old Town of Lijiang is sheltered from cold wind by mountains in the southeast and favored with plentiful sunlight with an east wind and clear spring water flowing to each family. It features stone paved streets and blooming flowers.
Historical Relics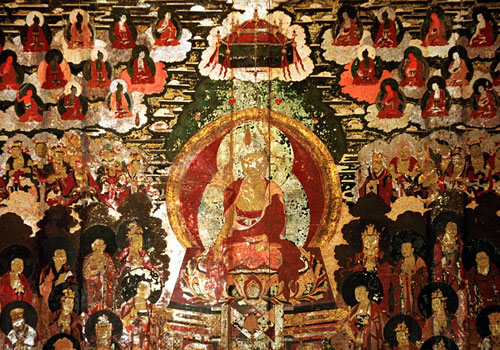 Lijiang Mural
Art heritage of minority ethnic groups in northwest Yunnan, Lijiang Murals shows religionary topics of Mahayana, Tibetan Buddhism and Taoism. With earliest record which can be traced back to Ming Dynasty, the murals were painted by Han, Zang, and Naxi people with distinctive painting styles.
Temples, Monasteries and Mosques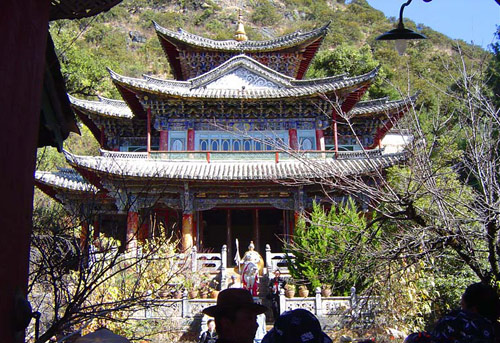 Jade Peak Temple
Constructed in 1700 during Qing Dynasty, located at the south foot of the snow mountain and some15kmnorth from Lijiang ancient City, the Jade Peak Temple (or Yufeng Temple) parallels with FuguoTemple, Puji Temple, Wenfeng Temple and Zhiyun Temple as the "Five Lamaseries of suburban Lijiang".
Waters(rivers, lakes, waterfalls)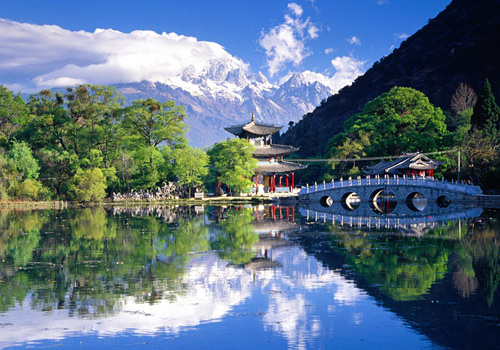 Black Dragon Lake
Located at the foot of Mt.Xiangshan, Black Dragon Lake, or Temple of Dragon King to locals, is a lake famous for clear water, thousand-year-old trees and picturesque landscape. The fountainhead spurting waters to form the lake covers 40000sq.m. and its trademark is its reflection of Yulong Snow Mountain on the lake.
Ethnic Villages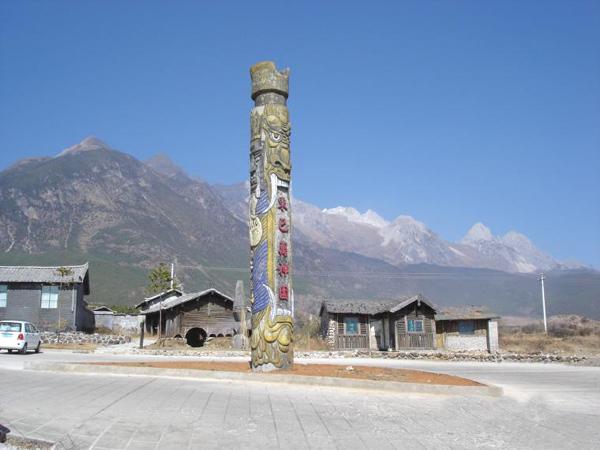 Dongba Culture Museum
Built completely according to the traditional life style of Naxi Minority,Dongba Village offers traditional atmosphere of national culture from its layout of yard, building facilities, tools and details of life. In Mar 5th of lunar calendar, it is the annual Dongba Shenluo Fair held at Dongba Shenluo Temple.
Natural Attractions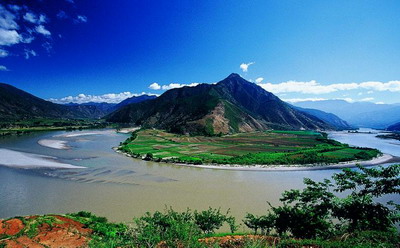 First Bend of the Yangtze River
The Yangtze flows down from the world's roof –Tibet Plateau and enter into Yunnan Province. The bend is the Jinshajiang section of the Yangtze; with an altitude of over1800m, it is one of the top attractions of Lijiang and the important hub linking Tiger Leaping Gorge, Laojunshan and Meli Snow Mountain.
Mountains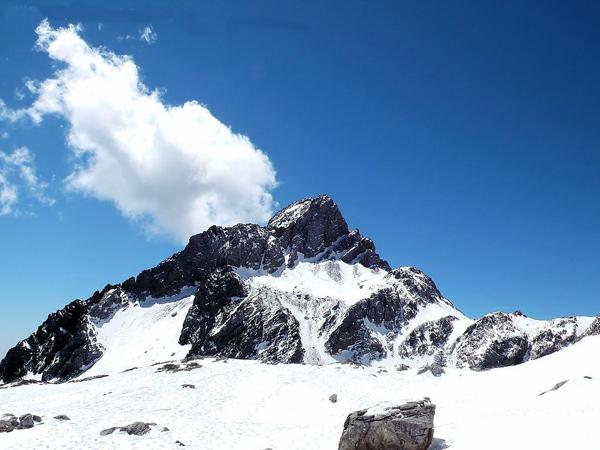 Yulong Snow Mountain
Altogether 13 peaks stretching for over 35km, Yulong Snow Mountain is the southernmost marine glacier in the temperate zone of the northern hemisphere. Its summit, Shanzidou, is 5596 meters high and viewed from afar, the snow-capped range resembles a silver dragon with snow curling up its middle.