Kunming Attraction
Read the following introductions for attractions in Kunming. You will know the top attractions there and you can also get to know the city attractions by category.
Top Kunming Attractions
Stone Forest

The essence of World Karst Landform lies here in South China. South China Karst Landform is the most magnificent example of the World Karst Landform, mainly consisti...

West Hill

Chinese name: 西山森林公园 (Xishan Senlin Gongyuan). Location: 20 km west suburb of Kunming City, Xishan District, Kunming City, Yunnan Province. Opening time: 08:00-17:...

Kunming Flowers and Birds Market

Chinese name: 昆明花鸟市场 (Kunming Huaniao Shichang). Location: Yondao Street, downtown Kunming City, Yunnan Province. Opening time: 09:00-18:00. Ticket: free. Best time...
Temples, Monasteries and Mosques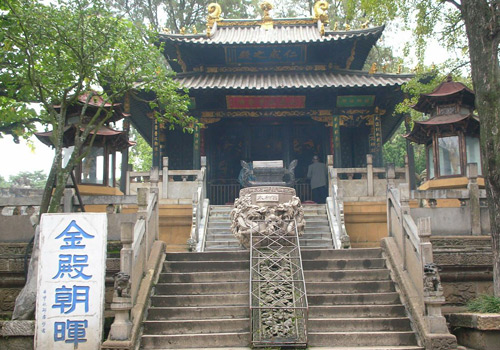 Golden Temple
Golden Temple, an important protected cultural relic, is a famous temple in Yunnan which acquired the name for its shinning golden appearance. It is the biggest and well-preserved existing copper temple in China, providing important information for the researches on ancient metallurgy and architecture in Yunnan Province.
Museums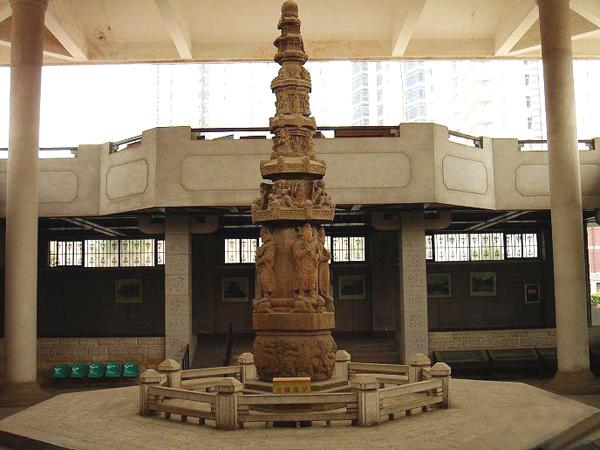 Kunming Museum
With many elements of ancient Chinese architecture in the designs of the top, column, edge and girder, Kunming Museum is a local comprehensive one with three fixed exhibitions for bronze culture, ancient Dhvaja (Buddhism ornament architecture) and dinosaur fossils, and two temporary exhibition halls for irregularly scheduled themed exhibitions.
Waters(rivers, lakes, waterfalls)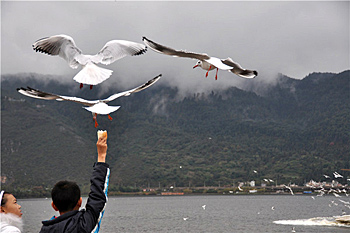 Dianchi Lake
The biggest lake in Yunnan and the 6th biggest freshwater lake in mainland China, Dianchi Lake is a best summer resort since ancient time. Over 20 rivers flow into it and shaped as a crescent moon, the lake is1886min altitude and boasts scenic beauties with peaks. It is crowned as 'the pearl on the plateau'.
Ethnic Villages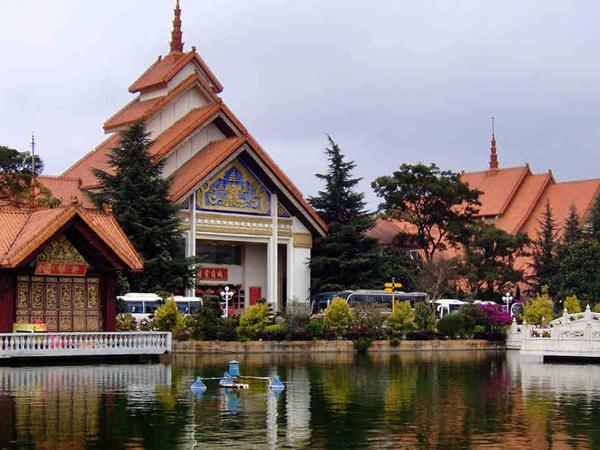 Yunnan Ethnic Village
Yunnan Ethnic Village is a theme park reproducing the architectures and folklore of 25 minority ethnic groups living in YunanProvince. Situated at the north shore of the famous Dianchi Lake, it may dizzy you with diverse architectures, colorful costumes, interesting celebrations, ethnic performances, and local foods and handicrafts.
Unique Natural Sights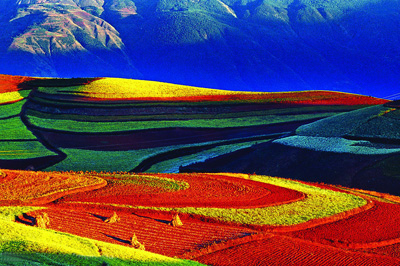 Dongchuan Red Land, Kunming
In picturesque Dongchuan District of Kunming, Yunnan lies dreamlike and beautiful Dongchuan Red land, which is especially renowned for its marvelous landscapes. It was praised as the lost palette of god, colorful and gorgeous: red, orange, green, cyan, blue, and purple, like the color of rainbow.
Natural Attractions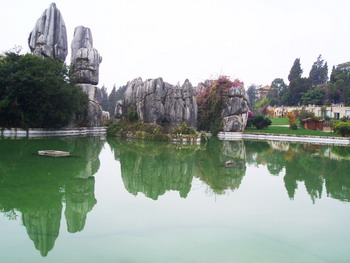 Stone Forest
Boasting magnificent karst landform and located some 78km to downtown Kunming with an altitude of 1500-1900m and an estimated age of 5 million to 30 million years old, Stone Forest is hailed as the No.1 Nature Wonder under the heaven with its fantastic rocks in the shapes of sword, column and tower.
Gardens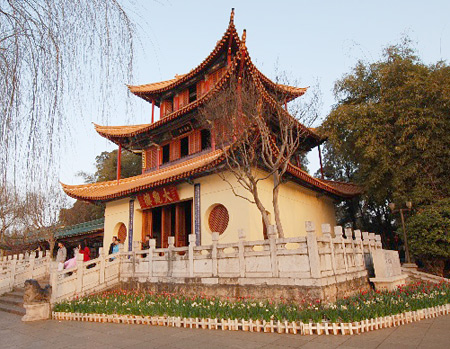 Kunming Daguan Park
As one of the popular parks in Kunming City, Daguan Park is divided into three regions by the style of different periods, which are elaborately connected by traditional Chinese bridges, pavilions and embankments, together with green trees and flower blossoming creating a nice Chinese classical frame.
Mountains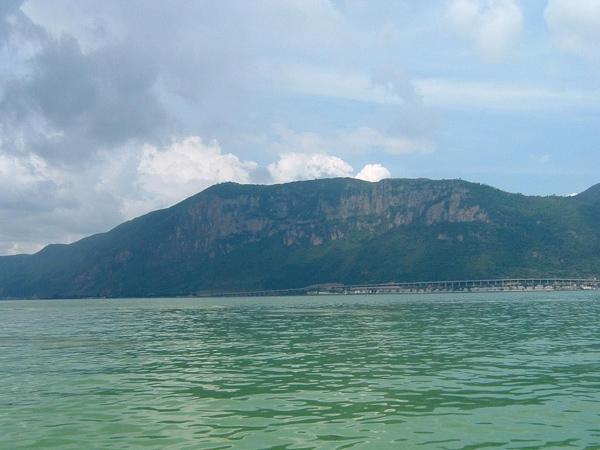 West Hill
Located on the shore of the Dian Lake some 15km west to city center, the West Hill is renowned for its rolling mountains, tranquil forest with towering trees, singing birds and clear streams, numerous historic sites, as well as its excellent viewpoint for overlooking the Dian Lake and watching sunrise.