Kunming Daguan Park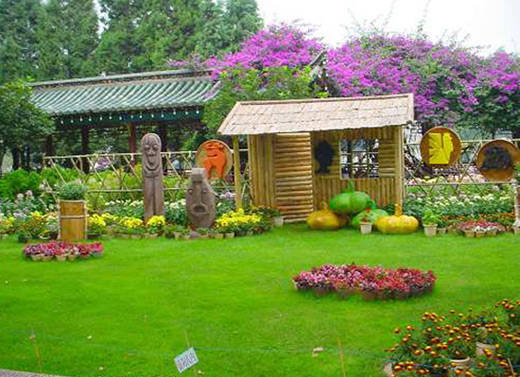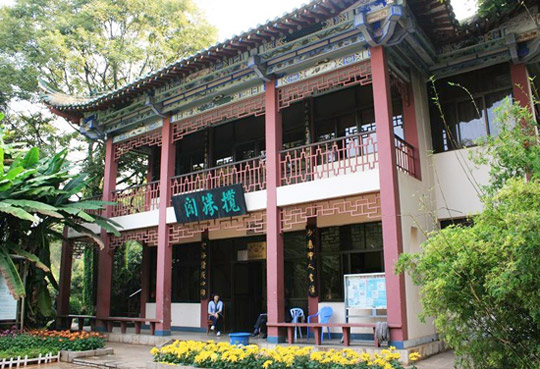 As one of the popular parks in Kunming City, Daguan Park (means Grand View Park) covers an area of 478,000 square meters (231,000 square meters of land area & 247,000 square meters of water area). The park consists of seven tourist areas, including Jinhuapu, Louwailou (pavilion beyond pavilion), Mindscape Garden, East Garden, Yu Manor, Lu Garden and New West Garden.
Divided by style of different ages, Daguan Park can be classified into three regions – the "historic garden" that is made up of the Jinwupu, the Louwailou, the Mindscape Garden and the East Garden and features in the style of Ming and Qing dynasties; the "south garden" that contains the Yu Manor and Lu Garden and features the confluent beauty of Chinese and western gardening popular in China between 1912 and 1949; and the "west garden", a modern scenic area that reflects the art of modern landscape architecture and captivates people with its interesting and exciting leisure and recreations. The three regions are elaborately connected by traditional Chinese bridges, pavilions and embankments, together with green trees and flower blossoming creating a nice Chinese classical frame.
Masterly arranged, the Kunming Daguan Park adjoins the Dianchi Lake, which is a vast and amazing plateau lake formed in the Tertiary period. When a festival comes, celebration and get-together are usually held in the park and sometimes the lantern shows attract tens of thousands of people per evening.
Daguan Pavilion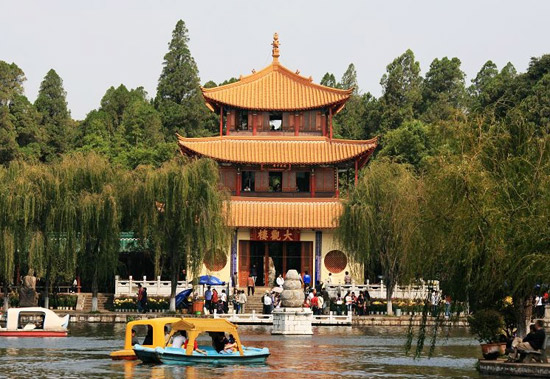 Of all of the sights inside the Kunming Daguan Park, the Daguan Pavilion is generally accepted as the highlight. The pavilion was first constructed in late 1680s; it suffered from destroy in wars and then was rebuilt time after time, just as many historic relics experienced in history. This pavilion itself is a beautiful traditional Chinese building and what it attracts people most is the couplet carved on the pillars written by Sun Ran Weng, a famous scholar in Qing Dynasty. Known for "the longest couplet under heaven", each of the couplet contains more than 90 Chinese charaters – that's much more than ordinary ones.
Ornamental Plants in Kunming Daguan Park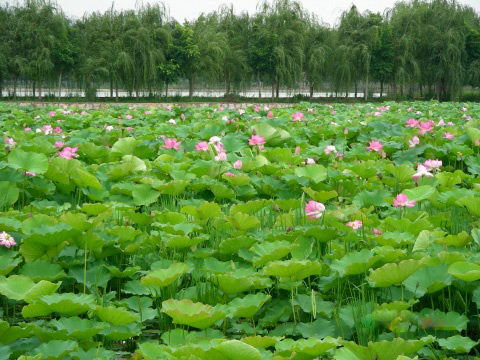 Daguan Park itself is a botanical garden rich in ornamental plants. Of its plant varieties of more than 600, more than 200 are indigenous plants. Compared with other parks, its over 800 potted landscapes and 300 breeds of chrysanthemums take the lead in Kunming. Moreover, the about 70,000-square-meter pond with over 10 breeds of water lilies makes it the biggest water lily watching base in Kunming.