Dongchuan Red Land, Kunming

In picturesque Dongchuan district of Kunming, Yunnan lies dreamlike and beautiful Dongchuan Red land. The Red Land of Dongchuan is especially renowned for its marvelous and beautiful landscapes. It was praised as the lost palette of god, colorful and gorgeous: red, orange, green, cyan, blue, and purple, like the color of rainbow. The blazing Dongchuan Red Land of Yunnan will surely astonish you.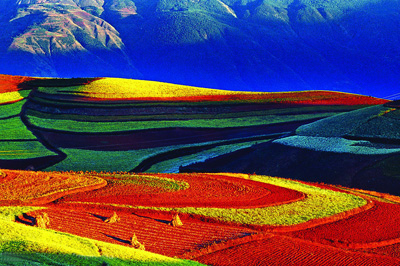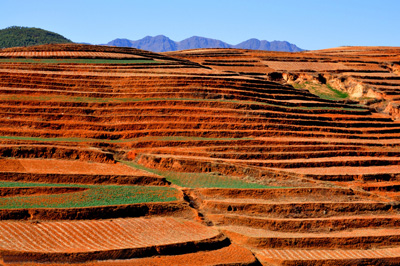 Lost Palette of God
Dongchuan is famous for its brass, and with the miraculous and beautiful red land, Dongchuan has become another new and hot highlight attractions of Yunnan. The most typical section of Dongchuan Red land is in Hua Shi Tou area in Xintian Township. With an area of around 100 square miles, Dongchuan Red Land in Kunming is the most concentrated, typical and featured red land in Red Land Plateau of Yunnan, which is believed to be the most imposing red land only second to the red land in Rio de Janeiro, Brazil, but more magnificent and beautiful.

It is just like an oil picture which may only occur in the dream before visiting it: seen from far, mountains and fields show different colors and various flowers bloom on every hill: rape flowers, potato flowers... golden wheat forms waves again and again towards the distant place with the mountain wind. Elegant lines and colorful crops form gorgeous bright-colored oil pictures. Dongchuan Red Land is definitely a wonderful place to take photos.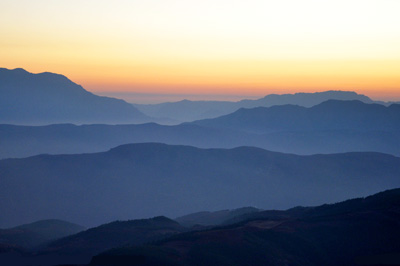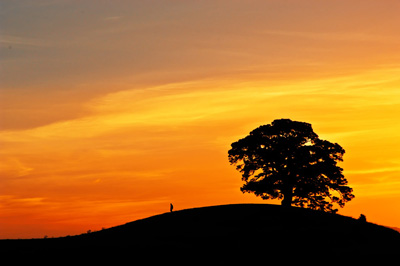 Sights recommended for shooting include sunset of the land, sunrise of Damakan, sceneries in Dushu/Shenshu, Qicai Po, Jinxiu Yuan (Jinxiu Garden) and Yangjia Wan of Yueliang Field (Moon Field).


Best Time to Visit

Basically Dongchuan Red Land in Kunming is an all-year-round destination. But the time periods from September to December, from January to February and from May to June are highly recommended.
Mild and wet-dry clear climate forms in Dongchuan district because of its unique location and geographic conditions. The period from September to December is a good time for visiting the Kunming Dongchuan Red Land, especially for taking pictures. During this period, potatoes and buckwheat grow ripe gradually, and winter wheat comes up to start growing, polar gets yellow and lacquer tree gets red: strong and charming color contract; January to February is also an idea choice when the wheat is growing and the Moon Field are filled with waters; while in May and June, rape flowers are in full blossom and wheats get matured, creating a rich-colored sight. Perfect for photo shooting! You can choose to visit Dongchuan Red Land in other time, and it would never let you down.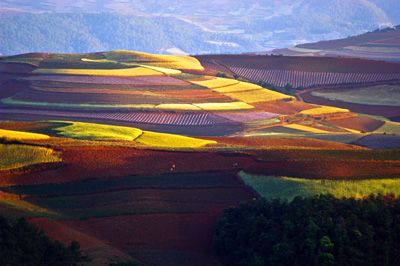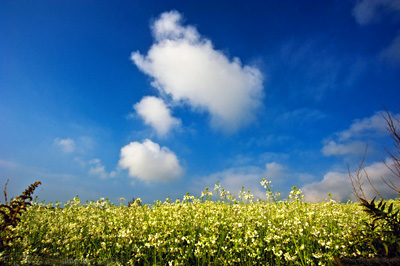 Transportation

There are many buses to get to Dongchuan from Kunming, which usually takes about 3 hours. And it needs another 1.5 hour to get to the red land spot from Dongchuan by bus.
Accomodation

You can choose to stay in Dongchuan Town in hostels or local families. Both accommodation and food there are reasonable.
Food

Mutton, potato, noodle, herbs of Dongchuan well deserve a taste. And you can not miss them in the local restaurant or family.