Hong Kong Attraction
Read the following introductions for attractions in Hong Kong. You will know the top attractions there and you can also get to know the city attractions by category.
Top Hong Kong Attractions
Victoria Peak

Chinese name: 太平山頂 Location: in the western half of Hong Kong Island. Altitude: 552meters. How to get to Peak Tram Lower Terminus: ...

Repulse Bay

Name in Chinese: 淺水灣 Location: in the south of Victoria Peak, to the east of Deep Water Bay and to the west of Middle Bay and South Bay, South District, Hong Kong....

Aberdeen

Chinese Name: 香港仔 Location: At the south shore of Hong Kong Island. Opening time: all day long. Tickets: free. How to get there: Take bus No.70 from Exchange Squ...
Architecture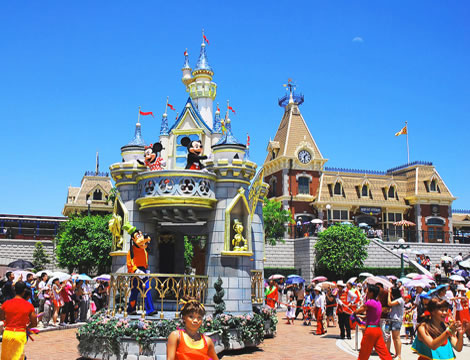 Disneyland Park
Covering an area about 127 hectares and opened in the fall of 2005, the Disneyland in Hong Kong is the seventh Disney Park in the world. Apart from world known Disney stories and amusements, the performances and parade in HK Disneyland characteristically involved in additional Hong Kong culture.
Famous Ancient Towns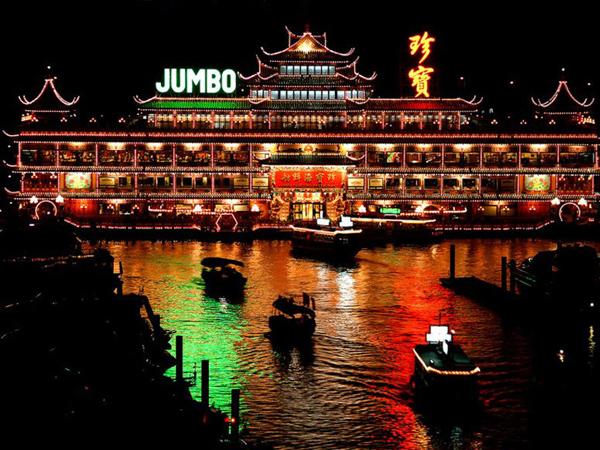 Aberdeen
Located at the south shore of Hong KongIsland, Aberdeen is famous for its floating village and floating seafood restaurants in the Aberdeen Typhoon Shelters. Besides, it is also the sites of the Aberdeen Country Park and one of the largest water theme parks in Southeast Asia– the Aberdeen Promenade.
Historical Relics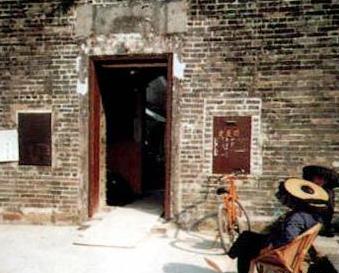 Kim Tin Walled Village
Walled villages are largely found in New Territories which has witnessed the past of Hong Kong. Of all, Kim Tin Walled Village is the best preserved with a 500-year history. Characterized by defensive walls, though most dwellings are rebuilt, walls, blockhouses andoriginal appearance are maintained here.
Local Residential Houses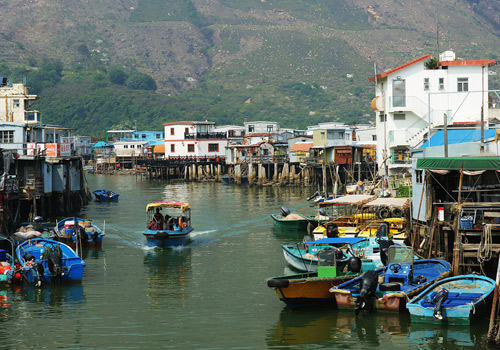 Tai-O Village
Tai O is a fishing village of Hong Kong sitting on the west side of Lantau Island. The village is surrounded by mountains on three sides and faces Macau and Zhuhai across the Lingding Ocean in the west. It is believed that the village had become a habitation as early as in Han Dynasty 2000 years ago.
Temples, Monasteries and Mosques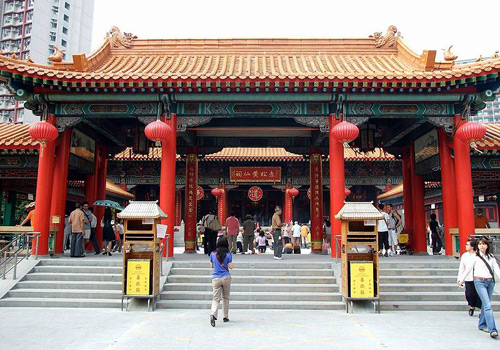 Wong Tai Sin
Wong Tai Sin is a known immortal of Taoism who is highly respected and admired by people. Built in 1921 and opened up in 1956, the temple today is a resplendent architectural complex standing among high-rises in Kowloon Peninsula, with great fame and numerous believers who believe they will get what they request in the temple via drawing a lucky lot.
Museums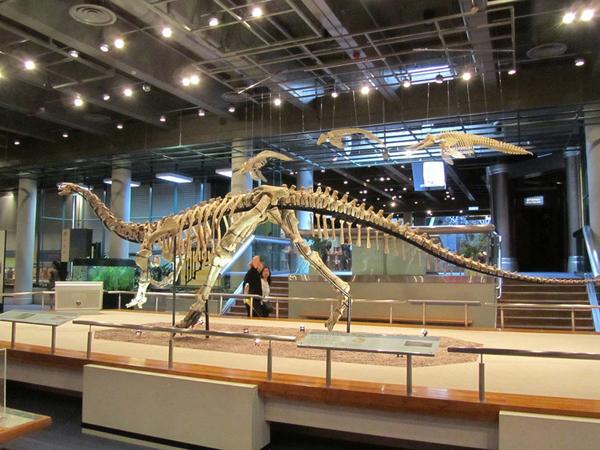 Hong Kong Science Museum
Officially opened in 1992, the museum exhibits over 500 pieces themed on science, including optics, acoustics, mechanics, magnetism and electricity, mathematics, life science, transportation, telecommunications, food science, energy, occupational safety and health, household science and technology, etc. Of all the exhibits, about 70% are allowed visitors at all ages to touch and operate to experience the effects that modern scientific technologies bring to people's daily life.
Waters(rivers, lakes, waterfalls)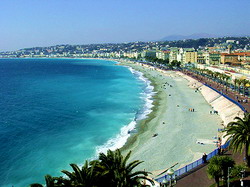 Repulse Bay
Repulse Bay is known as the most beautiful beach as well as high class residential zone in Hong Kong. Its half mooned shores have been a mecca for locals and tourists alike for a long time looking for a place to cool off and enjoy some water fun, such as swimming snorkeling, fishing, BBQ, and so on.
Unique Natural Sights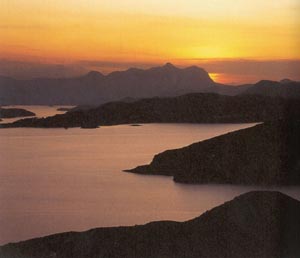 Sai Kung Penisula and Clear Water Bay
Famed as the backyard of Hong Kong, Sai Kung Peninsula is a popular tourist destination for hiking, water sports and eating seafood, while the Clear Water Bay is a hot choice in Sai Kung District for swimming, sunbathing, barbequing, hiking, water sports and exploration to nearby islands by ferryboat.
Natural Attractions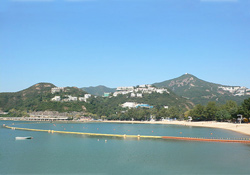 Deep Water Bay
Surrounded by hills,Deep Water Bay is a bathing beach located in the northwest of Repulse Bay. Though less famous to tourists than its neighbor, it is much popular among locals with its beautiful setting and more peaceful atmosphere, serving as a preferable dwelling choice for many a rich man and notable celebrity from Hong Kong and even from mainland and other parts in the world.
Gardens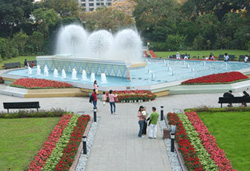 Hong Kong Zoological and Botanical Gardens
Covering 5.6 hectares, Zoological and Botanical Gardens is the earliest park built in Hong Kong with good selection of plants, birds, mammals, reptiles, resting benches and a large fountain. In addition, the garden is also a loveliest outdoor space for free with extra facilities and attractions.
Mountains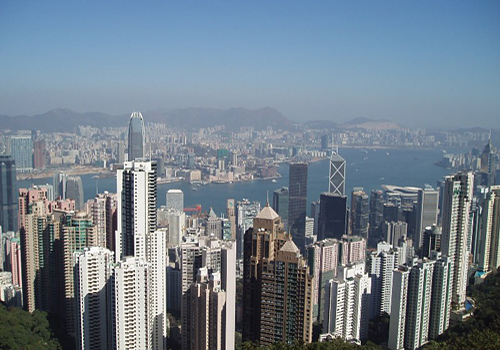 Victoria Peak
A famous tourist attraction in Hong Kong and the landmark of the city, Victoria Peak is equipped with many viewing facilities, offering amazing views of Victoria Harbour and Kowloon Peninsula as well as a stunning night scene which is hailed as one of the Four Most Beautiful Night Scenes in the World.