Guiyang Attraction
Read the following introductions for attractions in Guiyang. You will know the top attractions there and you can also get to know the city attractions by category.
Top Guiyang Attractions
Hongfu Temple

Chinese name: 弘福寺 (Hongfu Si) Location: on Qianling Mountain, Zaoshan Road, Yunyan District, northwest of Guiyang City, Guizhou Province. Opening time: 06:00-22:0...

Huaxi Park (Flower Stream Park)

Chinese name: 花溪公园 Location: Huaxi Town, Huaxi District, 17km south suburb of Guiyang, southwest China's Guizhou province Opening time: 08:00-18:30 Ticket: CNY6 ...

Jiaxiu Tower

Chinese name: 甲秀楼 (Jia Xiu Lou) Location: Xihu Road, Nanming District, Guiyang City, Guizhou Province. Opening time: all day long. Ticket: free Recommended time...
Architecture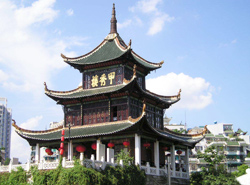 Jiaxiu Tower
Standing on a huge stone in Nanming River, Jiaxiu Building was originally built in1597 inMing Dynasty. Inset in the beautiful landscape with waters and hills, the building is live up to its name with beauty and grace. It is the witness of Guiyang history as well as the symbol of the Guiyang culture.
Temples, Monasteries and Mosques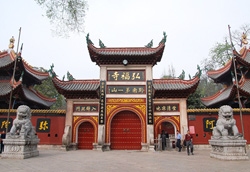 Hongfu Temple
Built in 1672 by Monk Chisong, Hongfu Temple is the most important Buddhism temple inGuizhou. Its name Hongfu means to expand the Buddha's will of salvation, and to benefit all living creatures. Listed as a national key Buddhism temple, it houses many precious cultural relics and historical sites.
Ethnic Villages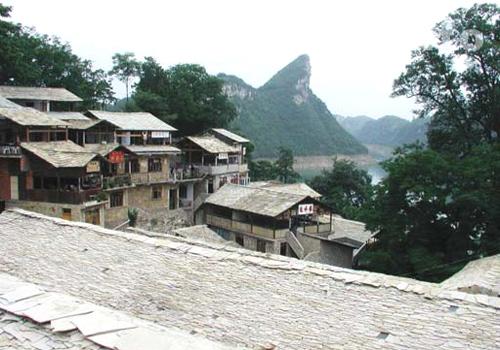 Zhenshan Ethnic Village
Zhensha Ethnic Village in Guiyang is a unique and authentic ethnic village with history of more than four hundred years. The entire village is made of stone. Even more attractive is the primitive culture of Bouyi and Miao ethnic minorities. Tourist can even hear antiphonal singing and Lusheng flute music.
Natural Attractions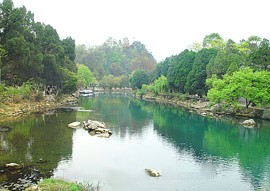 Huaxi Park (Flower Stream Park)
Considered as A Pearl of the Central Guizhou,Huaxi Park belongs to Huaxi scenic area, which is 350.5 square kilometers in total. Four small and exquisite hills centered, the most beautiful feature is the clear streams winding through hills and the flowers providing beautiful displays throughout the year.
Gardens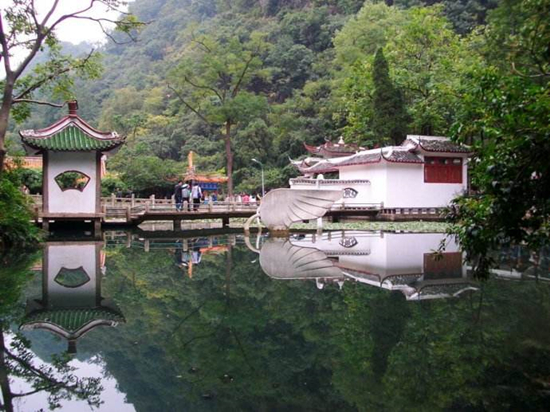 Qianling Park
Built in 1957, Qianling Park is named after Qianling Mountain which is reputed as "the first mountain in southern Guizhou". As a comprehensive park with complex geological structure and a wide variety of plants, Qianling Park is very famous in Guizhou Province and even widely known in China.