Guilin Attraction
Read the following introductions for attractions in Guilin. You will know the top attractions there and you can also get to know the city attractions by category.
Top Guilin Attractions
Li River

Location: Rises in the Mao'er Mountain or Cat Mountain (Xing'an County, northern border of Guilin), passes southward through Guilin, Yangshuo, Pingle, Zhaoping and m...

Elephant Trunk Hill

Location: On the western bank of the Li River, at the confluence with the Peach Blossom River, southeast Guilin city, Guangxi Zhuang Autonomous Region (aka Guangxi P...

Reed Flute Cave

Location: 5 kilometers northwest of the city center, on the south side of Guangming (Bright Light) Hill, Guilin city, Guangxi Zhuang Autonomous Region (aka Guangxi Provin...
Architecture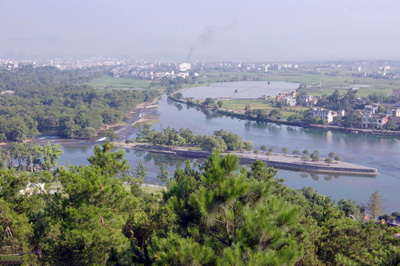 Lingqu Canal, Xing'an, Guilin
Built in Qin Dynasty some 2000 years ago, Lingqu Canal is one of the most complete existing ancient canals in the world. It connects the Xiang River and the Li River with the Yangtze and the Pearl River Delta, and has been playing an extremely important role in the aspect of water conservancy.
Famous Ancient Towns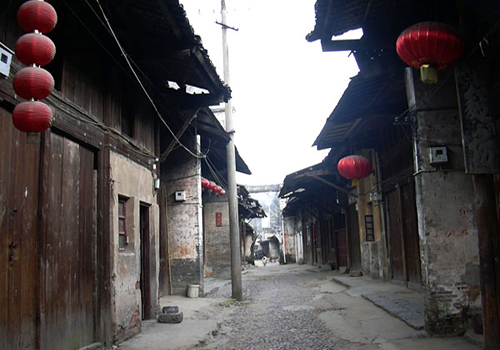 Daxu Ancient Town, Guilin
A typical and well preserved traditional Chinese town, Daxu is a jewel of culture and history. Located on the banks of Li River, a stop at it is an original experience giving a deeper insight into the life of local people. Its ancient buildings and streets contrast sharply with the greenery trees and vegetation surrounding.
Historical Relics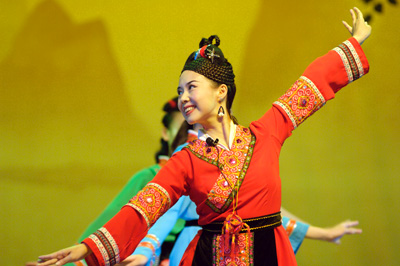 Fairy Singer San Jie Liu Show
On the basis of Liu San Jie, the main character who is expert in folk songs of Zhuang minority in a famous film set in the hills and rivers of Guilin, the performance is given by the actress of Liu and a troop of other actors providing mysterious Zhuang culture and the amazing charm of San Jie Liu.
Mausoleums/Tombs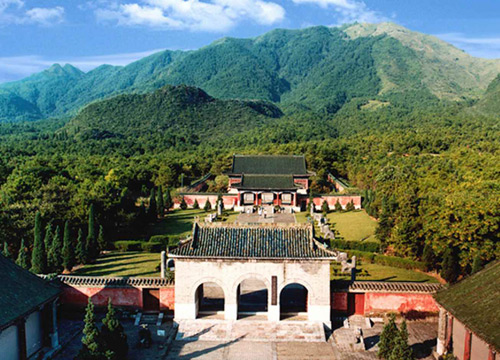 The Mausoleums of Jing Jiang, Guilin
The Mausoleums of Jing Jiang are tombs of the royal family of Ming Dynasty. Charged with history, more than 300 royal members were buried there. Located amidst lush vegetation and Guilin karstic hilly mountains, these tombs are regarded as the best preserved group of tombs of Ming Dynasty.
Waters(rivers, lakes, waterfalls)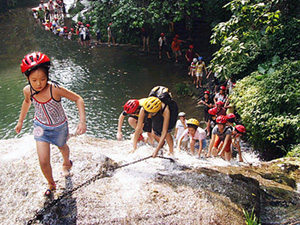 Gudong Waterfall Scenic Spot of Guilin
Gudong Waterfall is a famous national scenic spot about 26 km apart from the downtown of Guilin. Deriving from underground spring, this amazing waterfall is separated intonine stages; it is not just for sightseeing but provides tourists with another interesting entertainment - waterfall climbing!
Ethnic Villages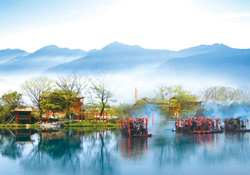 Yi Jiang Yuan Scenic Spot
Hailed as "No.1 village in Guilin with most appeals", Yijiangyuan Scenic Area is a unique attraction resting on the clear Yijiang River, combining peasant life style, rural sceneries with ethnic features and cultures of Miao,Yao, Dong and Zhuang people who remains their pristine habits and customs.
Unique Natural Sights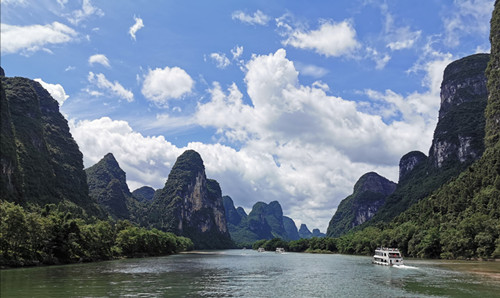 Li River
Famed as "the best landscape under heaven", the Li River is the most famous and important natural attraction that people must visit when touring in Guangxi Province. A real fairyland on earth endowed with amazing karstic hills, caves and little streams, it is a perfect place to admire rice paddies, bamboo groves and forests, waterfalls, water buffalos, ancient villages and the symbol of the area: fishermen and their cormorants floating by on bamboo rafts.
Natural Attractions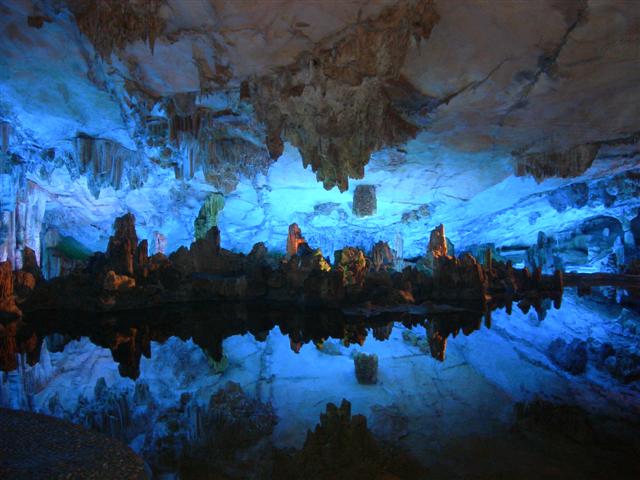 Reed Flute Cave
A city of wonders for numerous heaven-like landscapes, Guilin is the city to enjoy different kinds of sceneries such as enigmatic Reed Flute Cave. Comprising kinds of natural rock formations, the cave is the most sightworthy cave of Guilin for its many stalactites, stalagmites and rock formations in weird and wonderful shapes.
Gardens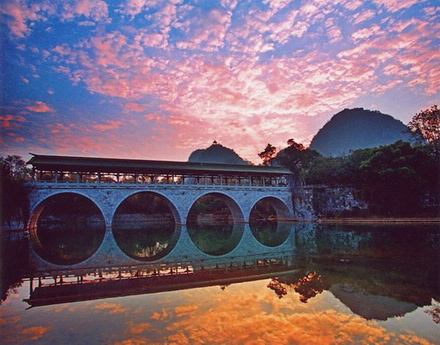 Seven Star Park
A huge natural scenic spot near to the city center and the most picturesque and visited park of Guilin, Seven Star Park is the largest park of the city for its more than 120 hectares of mountains, clear water, amazing stone forest, calm valleys, animals and plants diversity and valued cultural relics.
Mountains
Elephant Trunk Hill
Regarded as the symbol of Guilin, Elephant Trunk Hill is the most famous karstic hill formation out of the many rising straight out of the ground of the city. This natural karst rock formation got its name for its particular shape resembling an elephant sucking water with its trunk into Li River.