China Attraction Guide
China is home to some of the most incredible sites on Earth. Many, such as The Forbidden City, or the Terracotta Warriors are world-famous, but many have yet to be discovered by tourists, making them wonderful additions to China tours. The historic, cultural, and natural attractions throughout China, each offer unique experiences, and none of them will leave visitors disappointed. Our China Attraction Guide shows many of the innumerable attractions China has to offer. If you have any questions on any of the attractions in China, or are looking for something different, please feel free to contact us and we will do our best to answer all your questions.
Top China Attractions
Natural Attractions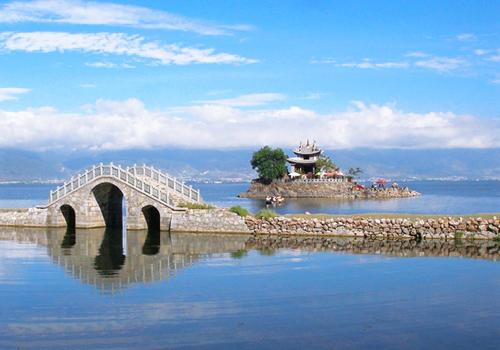 China is home to innumerable rivers, lakes, and waterfalls, scattered throughout the country. Generally speaking, the largest concentration of fresh water lakes can be found in the middle and lower reaches of the Yangtze River. There are many salt water lakes and rivers in Tibet. Many of China's waters are world famous for their beauty and the culture and legends which surround them. Visiting, or cruising around China's waters adds a certain calm to a China tour and is a great break in the middle of a day of touring. Some of China's most famous waters are listed below.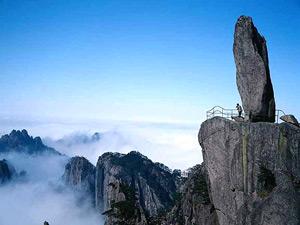 Some of China's mountains are unlike any on Earth. Many of them are famous throughout the world for their height, such as Mount Everest, others are famous for their natural beauty, such as Huangshan Mountain, and others are known for their historic and cultural significance, such as Tai Mountain. China's most famous mountains are generally divided into four different groups; the Five Famous Mountains, the Four Sacred Buddhist Mountains, the Four Sacred Taoist Mountains, and the snow mountains of Western China. A visit to any one of these mountains is a truly awe-inspiring experience.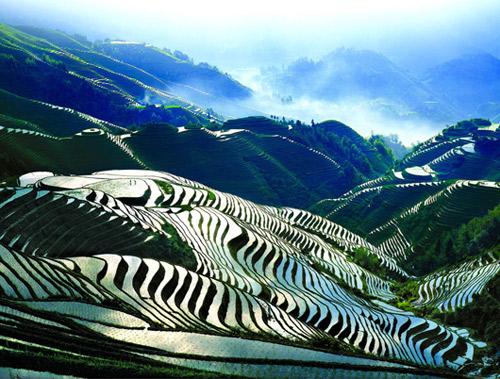 Some of China's most unique natural sites were altered by man, or can feel man's influence. These include sites such as the Terraced Rice Fields in Longsheng outside of Guilin City, or the Impression of Sister Liu, and the Impression of Lijiang, which is are incredible shows which utilize the local natural surroundings as their stage. Other sites, such as Jiuzhaigou, or the Li River are so unique that they seem too incredible to be natural, yet they are. China is filled with such unique natural sites that many people come back many times to experience more of them. They are part of what makes a China tour special.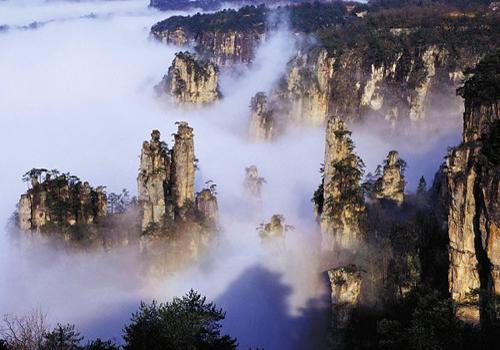 China has an incredible selection of natural attractions including; magnificent gorges, precipitous canyons, boundless deserts, spacious grasslands, incredible mountains, and picturesque rivers. It is no wonder that China has been a dream destination for millennia. Some of the sites are listed on UNESCO's World Heritage List, but whether they are or not, their beauty is beyond description and there is always another natural attraction more beautiful than the one before. No matter what type of nature, or recreation visitors are looking for, it can be found in China.
Man-made Culture Attractions