Western Han Nanyue King Tomb Museum

Chinese name: 南越王陵博物馆 (Nan Yue Wang Ling Bo wu Guan).
Location: No.867, North Jiefang Road, Guangzhou, Guangdong Province.
Ticket: CNY12.
Opening time: 09:00-17:30 (No entering after 16:45).
How to get there:
- take bus No.7, 29, 33, 203, 211, 273, 543 or 552, then debus at Jie Fang Bei Lu (解放北路, North Jiefang Road);
- take trolley bus No.10, 103, 105, 108, 109 or 110 and debus at Yue Xuy Gong Yuan (越秀公园, Yuexiu Park);
- take subway Line 2, get off at Yue Xiu Gong Yuan Station and leave from Exit E, then walk some 290 meters to the museum.
Travel tip: English, French, Japanese, German and Spain video guide services are available at the museum.
Introduction to the Mausoleum of the Nanyue King
Discovered in 1983, the Mausoleum of the Nanyue King in Guangzhou is the largest and the unique stone-chamber tomb of Han Dynasty with colored decorations in the area. Zhao Mo, the owner of the mausoleum, is the second king of Nanyue Kingdom and reigned from 137 BC to 122 BC. The king was buried in Panyu (which was the capital city of the kingdom and is known as Guangzhou today) after his death and has fortunately escaped from being invasion and harassment for more than two thousand years.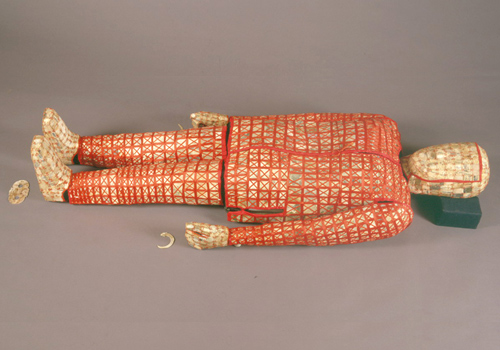 This some 100 square meters mausoleum collects over ten thousand unearthed cultural relics including articles of gold, silver, copper, iron, lead, ceramic, jade, crystal, carnelian, silk, fiber, wood, leather, traditional Chinese medicine, poultry, livestock, aquatic product, etc.; and what's more, four wives and fifteen servants were also buried in the tomb to serve the king.
According to ancient Chinese idea, jade is seen as the symbol of purity of character and is helpful for keeping the body from imputrescibility. The discovered buried articles show that the king seemed to be extremely interested in jade as most emperors were and what highlights the whole Mausoleum of the Nanyue King is the exquisite shroud made of jade pieces, silk threads and several jade ornaments.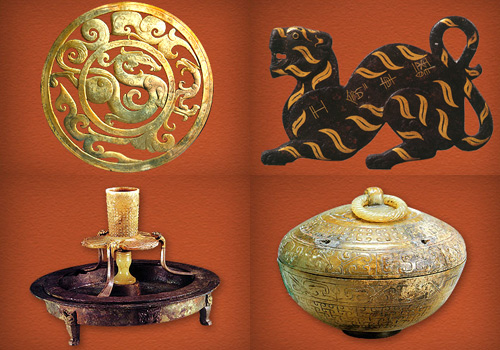 Introdution to Museum of the Mausoleum of the Nanyue King
The Museum of the Mausoleum of the Nanyue King is constructed on the site of the cemetery, with a total area of 17,400 square meters. Centering on the tomb, the museum also comprises the main building of exhibitions, the building of combined exhibitions as well as some annexes, which once won six domestic and international awards for architecture. Apart from the permanent exhibitions, the museum also holds some temporary exhibitions aperiodically.
As one of the over forty vassal kings' tombs of the Western Han Dynasty (206BC-24AD), the Mausoleum of the Nanyue King is among the few undisturbed ones, which is extraordinarily beneficial for the research of the burial systems and customs even the science and the art of the period.