Fenghuang Attraction
Read the following introductions for attractions in Fenghuang. You will know the top attractions there and you can also get to know the city attractions by category.
Top Fenghuang Attractions
Fenghuang Ancient Town

Chinese name: 凤凰古城 (Fenghuang Gucheng) Location: The Fenghuang Ancient Town is a small county town located in Xiangxi Tujia and Miao Minorities Autonomous Region (w...

Southern Great Wall

As a famous world heritage and a typical architecture of China, great wall was believed to be a defence line for Central China to resist the nomadic tribes from Norther...
Famous Ancient Towns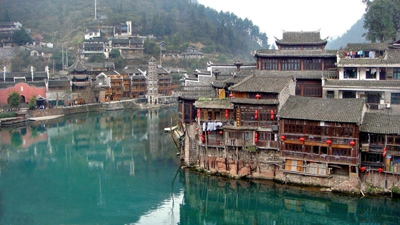 Fenghuang Ancient Town
Fenghuang Ancient Town, or Phoenix Town was described as the most beautiful town in China by Louis Aileen, a Zelanian writer. Small as it is with, the town is a green corridor on the riverbank. So you can't miss this charming place if you desire to enjoy the real amorous feelings of western Hunan province.
Historical Relics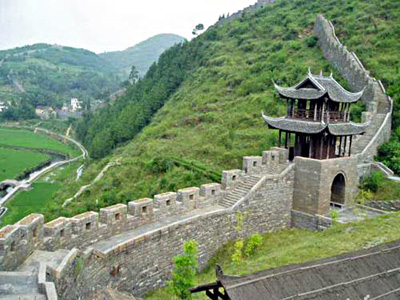 Southern Great Wall
Built in Ming Dynasty (1368-1644), Southern Great Wall was for the purpose of guarding against the revolt of Miao ethnic group, thus known as Miao Great Wall. Thought it is smaller than the one in northern China, it is one of the greatest project in Chinese history with a total length of 190 kilometers.