Chongqing Attraction
Read the following introductions for attractions in Chongqing. You will know the top attractions there and you can also get to know the city attractions by category.
Top Chongqing Attractions
Dazu Rock Carvings

Chinese name: 大足石刻 (Dazu Shike) Location: in the north of Dazu County, 120 kilometers away from Chongqing Municipality. Opening time: 08:30-18:00. Tickets: Low se...

Ciqikou Old Town

Chinese name: 瓷器口古镇 (Ciqikou Guzhen). Location: by Jialing River, Shapingba District, Chongqing City. Ticket: free. Opening time: all day long. How to get there:...

Panda Room in Chongqing Zoo

Chinese name: 重庆动物园熊猫馆 Location: No.25 Xijiao Road, Yangjiaping, Jiulongpo District, Chongqing Opening time: 8:30-18:00 Ticket: CNY30 How to get there: Bus routes to ...
Architecture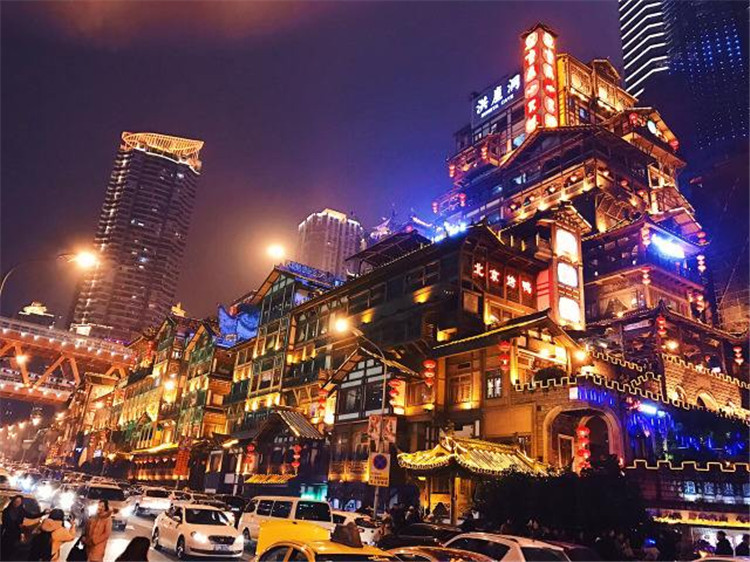 Hongya Cave
Hongya Cave, or Hongyadong, formerly known as Hongyamen, was one of the ancient city gates of Chongqing. Located in the Binjiang River area where the Yangtze River and the Jialing River meet, it is a tourist area with functions of sightseeing and leisure vacations. The scenic area is mainly composed of landscapes such as stilted buildings and antique commercial street.
Famous Ancient Towns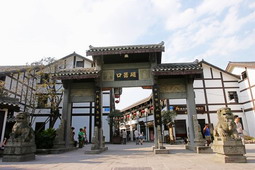 Ciqikou Old Town
An old street with a long history of approximately 1000 years, Ciqikou is a miniature of Chongqing, which got its name as an important ferry terminal along Jialing Riverf or producing and transshipping china wares in Qing Dynasty. Today, many of the ancient buildings are still well protected, with various traditional snacks and activities.
Museums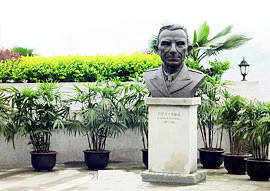 General Joseph W. Stilwell Museum
Reckoned as a crucial relic of alternate capital,General Joseph W.Stilwell Museum was established in 1991 at the house of General Joseph W. Stilwell during 1942-1944, who worked as the Chief of the General Staff in Chinese allied forces and commander-in-chief in allied forces of China Burma India Theater.
Unique Natural Sights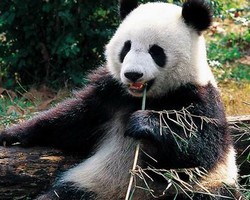 Panda Room in Chongqing Zoo
With 230 different species of animals, Chongqing Zoo is one of few large zoos in China. It is a good place to see giant pandas, golden monkeys, South China Tigers and other rare animals. As one of a few panda breeding centers in china, the Panda Room has fostered many famous pandas.
Natural Attractions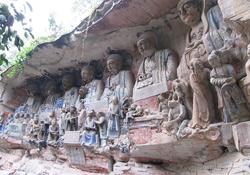 Dazu Rock Carvings
Renowned as a large rock carving group of three Chinese religious beliefs-Buddhism, Taoism and Confucianism, Dazu Rock Carvings can be traced back to 892 in late Tang Dynasty. Enjoy the fame the pearls of oriental art as a World Heritage Site, it has over 50000 statues and 100000 inscriptions in 75 protected sites.
Gardens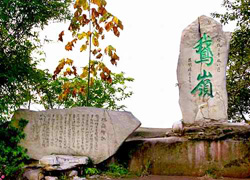 Goose Neck Park
Located in Yuzhong District, E Ling Park is Chongqing's earliest personally owned garden. Next toYangtze Riveron a peninsula, it was originally a land bridge built to stretch across the river. It has steep narrow mountains, vast amount of flowers and plants, and a beautiful view of the Yangtze River.