Chengdu Attraction
Read the following introductions for attractions in Chengdu. You will know the top attractions there and you can also get to know the city attractions by category.
Top Chengdu Attractions
Dujiangyan Irrigation System

Chinese name: 都江堰 (Du Jiang Yan) Location: On the Minjiang River, west of Chengdu Plain, Dujiangyan City, Chengdu, Sichuan Province. Opening time: 08:00-17:30 Ticke...

Wuhou Memorial Temple

Chinese name: 武侯祠 (Wu Hou Ci) Location: No.231 Wehouci Street, Chengdu City, Sichuan Province. Opening time: 08:00-18:00 Ticket: CNY60 How to get there: take bu...

Chengdu Research Base of Giant Panda Breeding

Chinese name: 成都大熊猫繁育研究基地 (Chengdu Daxiongmao Fanyu Yanjiu Jidi). Location: No.26, Xiongmao Road, Chengdu City, Sichuan Province. Ticket: CNY55 Opening time: 07:3...
Famous Ancient Towns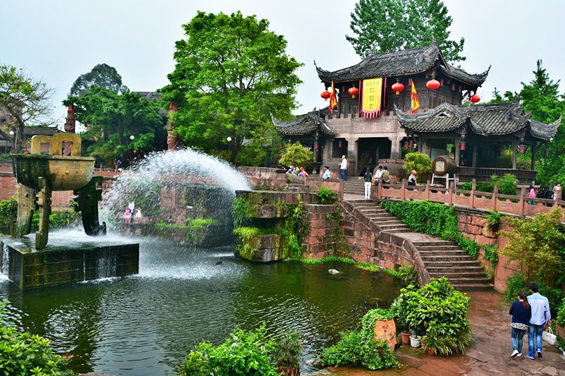 Huanglongxi Ancient Town
Located on the southwestern edge of Chengdu Shuangliu District, Huanglongxi Ancient Town is about 42 kilometers away from Chengdu City. It is a new tourist hotspot in the suburbs of Chengdu.
Historical Relics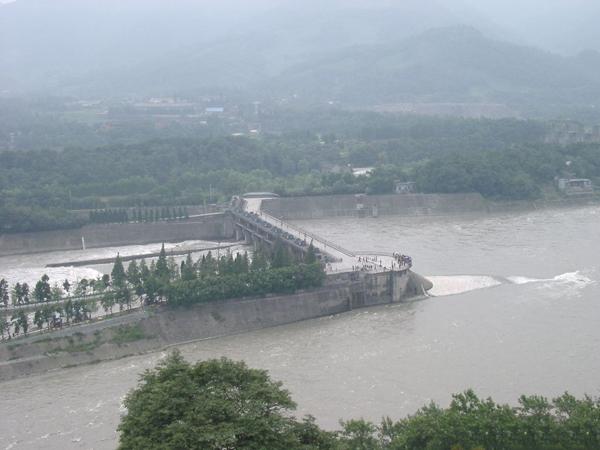 Dujiangyan Irrigation System
Eulogized as the Originator of World Irrigation Systems, Dujiangyan Irrigation System of Chengdu is the oldest and the only preserved grand irrigation system in the world which has no dam for water-diversion and still in service today.
Local Residential Houses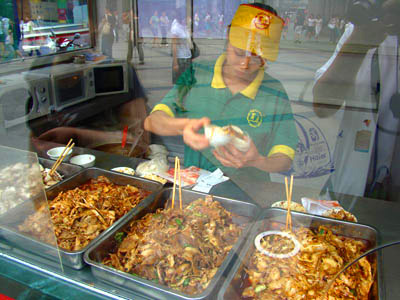 Chunxi Pedestrian Street
The Chunxi Walking Street (Bright Spring Street) of Chengdu is a street where visitors must go to when visiting Chengdu. It is an ideal place for ...
Temples, Monasteries and Mosques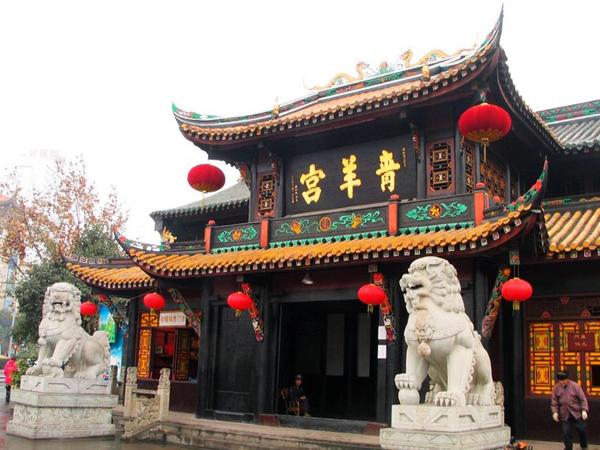 Qingyang Gong (Green Ram Monastery)
Located in west of Chengdu, Green Ram Monastery is dubbed as the number one Taoist temple in West Sichuan Province. It is a famous tourist spot in China with precious cultural relics such as the Eight Trigrams Pavilion, 13,000 copies of Collected Essentials of Taoist Canon, bronze goats and so forth.
Unique Natural Sights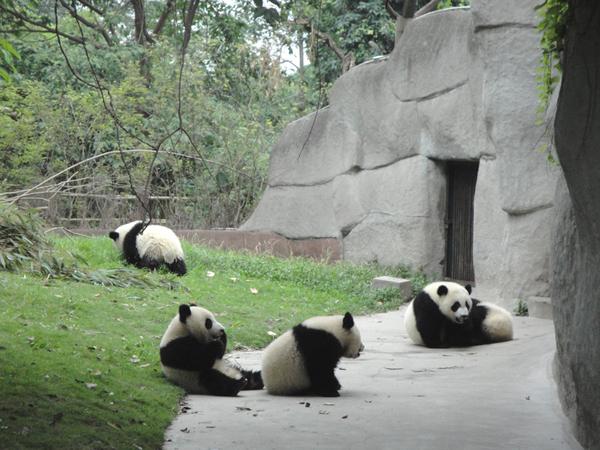 Chengdu Research Base of Giant Panda Breeding
Located on Futou Mounta in10 kmnorth of downtown Chengdu, the Research Base is one ofChina's most important refuges for endangered wildlife. Established in 1987, it is a nonprofit organization specializing in protecting, researching and breeding of rare wild animals, especially giant pandas.
Natural Attractions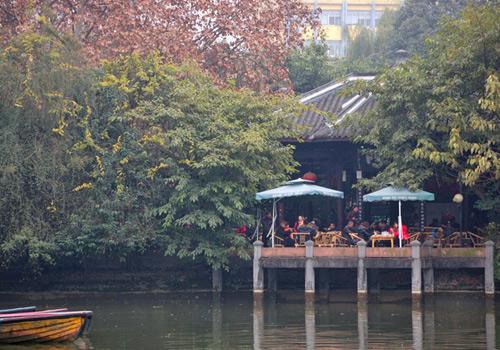 People's Park
Located in city center, Peoples Park of Chengdu is the largest and the earliest built in the city. It is a developed comprehensive park combined gardening, tea-tasting, leisure and recreation. Teahouse, lotus ponds, walking paths, pavilions and rich vegetations make the park a popular haunt for locals.
Gardens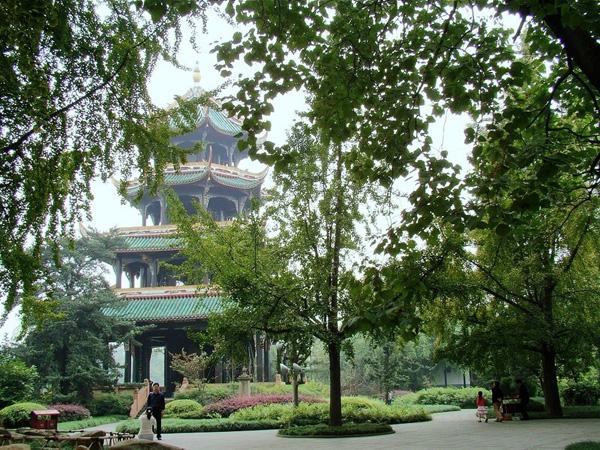 Wangjianglou Park
Located at the east gate of Chengdu, on the bank of the Jinjiang River, Wangjiang Lou (Wangjiang Pavilion or the Pavilion to Watch the River translated into Chinese), together with the Wuhou Memorial Temple (Wuhou Ci), and Dufu's Thatched Cottage are the top three attractions in Chengdu.
Mountains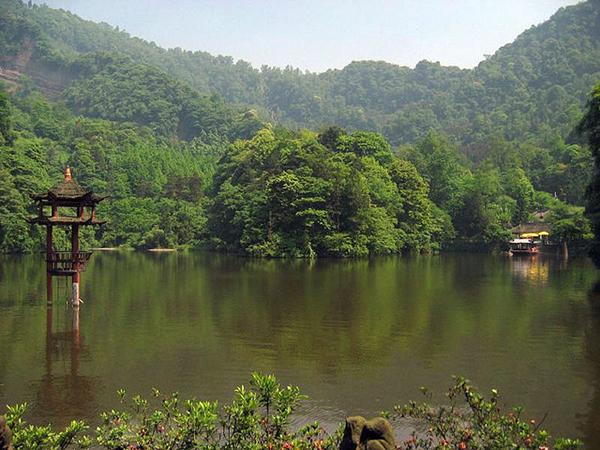 Mt. Qingcheng
Located about 68 kilometers away from Dujiangyan City, Sichuan Province, Qing Cheng Mountain is the birth place of Taoism in China. The mountain is praised for being one of the most peaceful places under heaven, and it was included in the world heritage list in 2000.