Day by Day Itinerary
Day 1 Beijing / Chengde (L)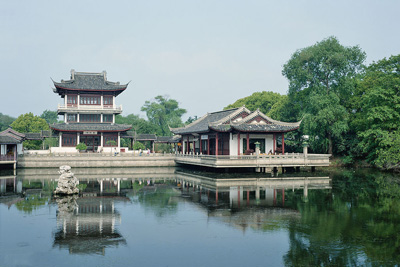 Transfer via: soft seat train arranged by us
Sightseeing: Mountain Resort
In the morning, you will be transferred to the railway station and take the train to Chengde directly.

Chengde, originally called Rehe, was once the summer resort capital of the Qing Dynasty (1644-1911). The Mountain Resort and Eight Outer Temples are listed as world cultural heritage sites. This led to Chengde becoming one the most famous cities in the world.

Upon your arrival in Chengde, you will be met and visit the Mountain Resort, which is situated in the northern part of Chengde. Also called the "Temporary Imperial Dwelling Palace", it was built by the Emperors Kangxi and Qianlong of the Qing Dynasty (1644 A.D-1911 A.D) for the sake of stabilizing the frontier region and maintaining the unity of multi - nationalities. The large resort is considered the most remarkable imperial garden still existing in today's China. The mountain resort possesses scenery featuring those of both north and south China.
Day 2 Chengde / Beijing (B, L)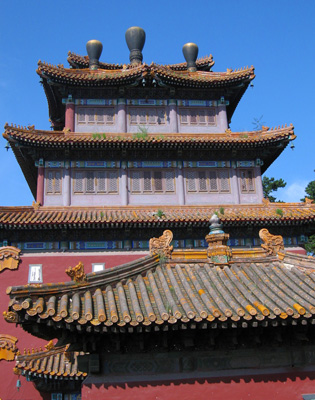 Transfer via: soft seat train arranged by us
Sightseeing: Putuo Zongcheng Temple, Puning Temple
In the morning you will depart from your hotel to visit the Putuo Zongcheng Temple. Built in 1771, the Putuo Zongcheng Temple is a very splendid one. It covers an area of 220,000 square meters and was built similarly to Potala Palace in Lhasa Tibet in architectural style. That is why it is also called the lesser Potala Palace. (It is a temple of Tibetan Buddhism).

Then we will visit the Puning Temple. The Puning Temple (with its popular name Big Buddha Temple) is located in the north-west of Chengde city. It was built in 1759, and was one of the most important places for the emperor to worship Buddha. It houses the biggest sculpture of the Goddess Kwan-yin in the world.

After lunch in a local restaurant, you will be transferred to the railway station and take your train back to Beijing.