Changsha Attraction
Read the following introductions for attractions in Changsha. You will know the top attractions there and you can also get to know the city attractions by category.
Top Changsha Attractions
Han Tombs at Mawangdui

Chinese name: 马王堆汉墓 (Mawangdui Hanmu). Location: In the Hunan Provincial Museum, No.50, Dong Feng Road, Changsha City, Hunan Province. Opening time: 09:00-17:00; c...

Orange Isle

Chinese name: 橘子洲 Location: Yuelu District, Changsha City, Hunan Province Opening time: 08:00-21:00 Entrance fee: free Introduction to Orange Isle Orange Isle,...

Yuelu Hill Park / Yuelu Acadamy

Chinese name: 岳麓山风景区/岳麓书院 (Yuelushan Fengjingqu/ Yuelu Shuyuan) Location: in Yuelu District, western suburb of Changsha City, Hunan Province. Tickets: free for Yuelu...
Architecture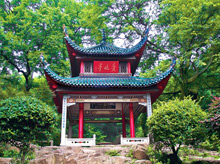 Loving Dusk Pavilion
Aiwan Pavilion or Love Dusk Pavilion is one of the Four Most Famous Pavilions in China. It is a green-tile-covered pavilion with 8 columns and multiple eave. Enveloped in maple trees, this pavilion used to be a holy land of revolution and one of the favorite sites of Chairman Mao in his early years.
Historical Relics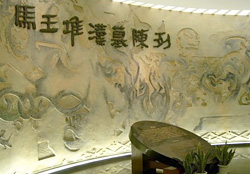 Han Tombs at Mawangdui
Mawangdui Han Tomb, divided into three tombs, was the graveyard of Mayin family, king of ChuState(a state in the Spring and Autumn Period (770BC-476BC)). Its intriguing attraction is the corpse of this tomb's owner, which was buried for more than 2000 years but was extremely well-preserved.
Museums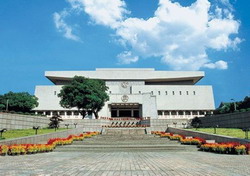 Hunan Provincial Museum
Established in the 1950s and covering an area of 51,000 square meters,Hunan Provincial Museumas the largest and most comprehensive museum in Hunan Province houses more than 11,000 treasurable cultural relics and shows the cultural development of Hunan Province throughout thousands of years.
Gardens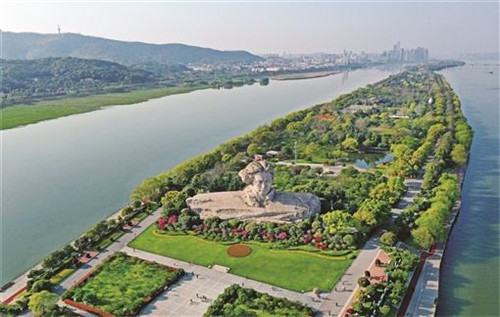 Orange Isle
Orange Isle, or Juzi Island, is located in the center of Xiangjiang River in Changsha City of Hunan Province. It is the largest of the alluvial sandbanks in the lower reaches of Xiangjiang River and is known as the "Top1 Sandbank in China". There is Mao Zedong's Statue, Thinking Platform and other attractions on the island.