6 Days Beijing, Tianjin Tour
Tour Code: CTBJ23
Tour Duration: 6 Days
Attractions: Ancient Culture Street, Forbidden City, Badaling Great Wall, Summer Palace, The Temple of Heaven, Ming Tombs, The Sacred Way, Tiananmen Square
Tour Overview: Your 6 days on this tour will include the Temple of Heaven, Tiananmen Square, The Forbidden City, The Great Wall (Badaling Section), the Ming Tombs and Sacred way, the Summer Palace, the Tianjin Museum, the Tianjin Ancient Culture Street, the Memorial to Zhou Enlai and Deng Yingchao, Painting Studio, and the Shi Family Mansion.
Day by Day Itinerary
Day 1 Arrival / Beijing
Transfer via: Flight on your own arrangement

Upon your arrival you will be greeted by our local guide and then transferred to your hotel by a private air-conditioned car. For the rest of the day you will enjoy some leisure time.

Day 2 Beijing (B, L)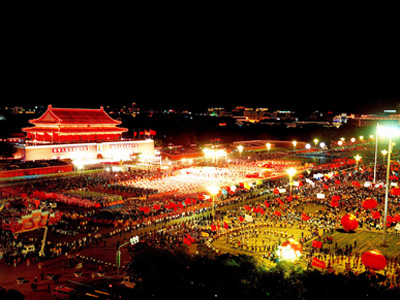 Sightseeing: Temple of Heaven, Tiananmen Square, Forbidden City

This morning our tour will begin with a visit of the Temple of Heaven, which was completed in 1420, and expanded over the years by two Qing Dynasty Emperors. It was the place where the Emperor came every winter solstice to worship heaven and to solemnly pray for a good harvest. With the three blue-tiled cone-shaped roofs, a unique wooden and blue-tiled structure built without a nail, it has become a worldwide symbol of Beijing.

After lunch, we will go on our city tour to visit Tiananmen Square, the symbolical heart of China and gathering place for the masses. It is the biggest public square in the world, which can hold one million people.

From here we will walk across the Golden River Bridge to visit the Forbidden City and experience the ancient Emperor's daily life. For 5 centuries Chinese emperors carried out their administration here. With almost 10,000 rooms, it was the centre of the Ming and Qing dynasties, a massive complex of palaces, pavilions, courtyards and gardens where 24 emperors used to live. Forbidden City was the largest palace in the world, and in the past it was indeed a forbidden place for commoners. Your tour here will include private access to the Emperor's palace.
Day 3 Beijing (B, L)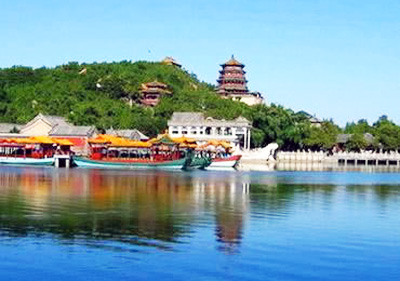 Sightseeing: Badaling Great Wall, Ming Tombs, Sacred Way, Summer Palace

After experiencing the royal lifestyle, today we will be transferred to the surrounding countryside of Beijing and visit the Badaling Great Wall, the pride of China and one of the Seven Wonders of the World. Whereas Genghis Khan contemplated it as a military obstacle, Richard Nixon described it as one of humankind's greatest achievements. You will be able to climb and walk one of the best preserved sections of the 2,000 years old ancient wall, admiring the splendid mountain views. Bring a jacket and layer- although it is breezy, the climbing is tough. So be in a good shape!

In the afternoon we will visit the legendary Ming Tombs, which are situated at the foot of Heavenly Longevity Mountain, Changping, northwest of Beijing. Since there are 13 Ming emperors buried there, this place was called the 13 Ming Tombs. You will walk along the Sacred Way, a road guarded by stone statues on both sides, as the ancient emperors did to hold a memorial ceremony for their ancestors. In addition, you will encounter the marble tombs of the Ming Dynasty emperors.

We will continue by visiting the Summer Palace. Equally famous as the Forbidden City, the Summer Palace is called 'Yiheyuan' (Garden of Nurtured Harmony) in Chinese. Until nowadays, it is the best preserved and the largest imperial garden in China. You will regret it if you leave Beijing without having visited this grand imperial garden.
Day 4 Beijing / Tianjin (B, L, D)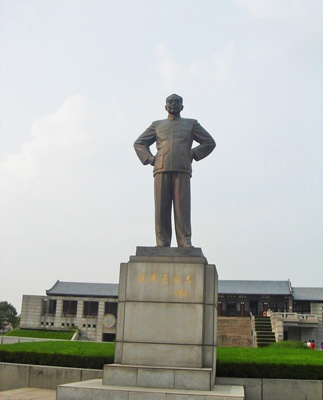 Transfer via: Soft seat train on our arrangement
Sightseeing: Tianjin Museum, Tianjin Culture Street, The Memorial to Zhou Enlai and Deng Yingchao

After breakfast, you will be transferred to railway station to take train to Tianjin. Arrive in Tianjin, we will first visit Tianjin Museum. Tianjin Museum is the largest museum in Tianjin, exhibiting a range of cultural and historical relics significant to Tianjin. The museum lies in Yinhe Plaza in the Hexi District of Tianjin and covers an area of about 50,000 sq metres. The unique architectural style of the museum, whose appearance resembles that of a swan spreading its wings, has meant that it is quickly becoming one of the city's iconic buildings.

Walk around the Tianjin Food Street and have typical Chinese lunch there. After lunch, you will be taken to Tianjin Cultural Street for exploring Chinese antique. Ancient Culture Street has more than a hundred small shops which sell old books, antiques, jade, traditional handicraft articles, folk craft, Yang Liuqing folk paintings, Zhang color clay figures, Wei's kites, Liu's brick carvings, Peking enamel, double-sided embroidery, paintings and many other articles

Then move on to The Memorial to Zhou Enlai and Deng Yingchao is dedicated to the memory of Premier Zhou En-lai and his wife, Deng Yingchao, and features photos, documents and dioramas of significant events in their lives. The museum is located near the Tianjin Water Park.
Day 5 Tianjin / Beijing (B, L)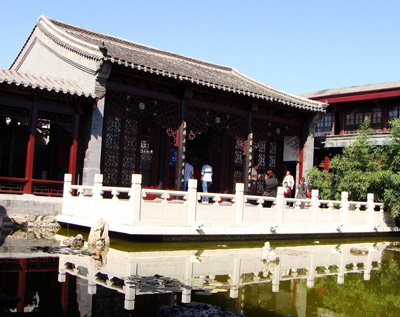 Transfer via: Soft seat train on our arrangement
Sightseeing: the New Year's painting Studio, Shi Family Mansion

Half day excursion to the New Year's painting Studio to learn how the painting makes.

Afterwards, then go to visit the Shi family Mansion, The Shi Mansion, located in the 1,000 year-old town of Yang Liuqing, was the old residence of the Shi family, one of the eight prominent families in Tianjin in the Qing Dynasty, and was called the "No.1 Mansion in North China." It covers an area of 6,080 square meters and has four rows of buildings of antique brick, wood and stone carvings. The mansion has been opened as Yang Liuqing Folk Customs Museum. There is a 300-meter-long street which covers an area of 20,000 square meters, on both sides of which stand houses in Ming and Qing styles, with a total floor space of 10,000 square meters.

Then you will be transferred to railway station to take train back to Beijing.

Day 6 Beijing / Departure (B)
Transfer via: Flight on your own arrangement

Today will be free for your own purposes, until our guide will escort you to the airport for your next destination.