Beihai Attraction
Read the following introductions for attractions in Beihai. You will know the top attractions there and you can also get to know the city attractions by category.
Top Beihai Attractions
Beihai Silver Beach

Chinese name: 银滩 (Yin Tan) Location: 6km in the south of the city of Beihai. Opening time: 24 hours a day (no entrance fee charged) How to get to the Silver Be...

Weizhou Island

Weizhou Island of Beihai is China's youngest volcanic island, and also Guangxi Province's largest one known as one of the ten most beautiful islands in China. Located in ...

Aquatic Products Museum

Chinese name: 水产博物馆 (Shui Chan Bo Wu Guan). Location: in Beihai Seaside Park, No.26, Cahting Road, Beihai City, Guangxi Zhuang Autonomous Region (aka. Guangxi Provinc...
Architecture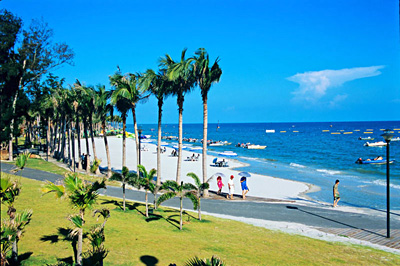 Weizhou Island
As the youngest volcanic island in China, Weizhou Island, embraced by green mountains on three sides, is a geological park of vital importance. It looks like a jade floating in the ocean with temperate climate. Natural marine life, the rich, fertile volcanic matter surrounding are in abundance here.
Historical Relics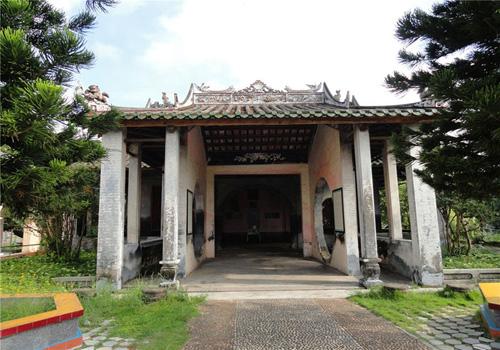 Dongpo Pavilion
On the campus of Hepu Normal School Dongpo Pavilion, is a brick-and-wood structure named after Su Dongpo, an outstanding poets in ancient China. Though it went through several disasters, this pavilion stands here still as a historic tourist site and attracts visitors home and abroad every year.
Museums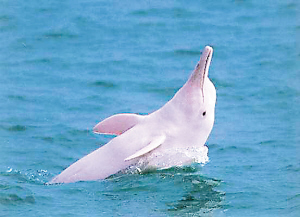 Aquatic Products Museum
Located in the Zone A of the Seaside Park of Beihai City,Beihai Aquatic Products Museumis one of the two biggest aquariums ofChina. The museum consisting of 7 exhibition rooms and several ponds shows visitors about 3000 specimens of marine organisms.It is absolutely intriguing for sea world goers.
Natural Attractions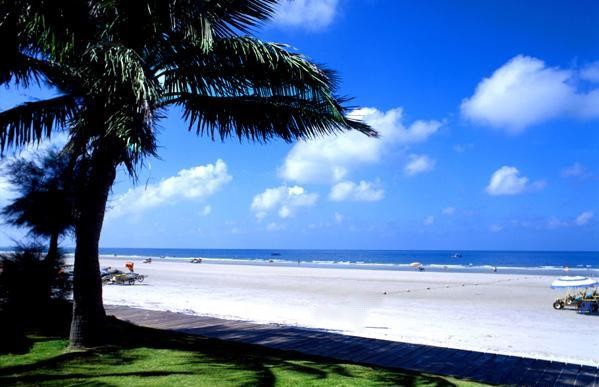 Beihai Silver Beach
As the best coastal resort in the southern China,Silver Beachis the best choice for leisure lives and medical treatments. The beach is long and flat; the sands are fine and pure; the air is refreshing; the water is crystal. Swimming, sun bathing, and other sea sports here can afford you amusement.