Anshun Attraction
Read the following introductions for attractions in Anshun. You will know the top attractions there and you can also get to know the city attractions by category.
Top Anshun Attractions
Huangguoshu Waterfall

Chinese name: 黄果树瀑布 (Huangguoshu Pubu) Location: on Baishui River, Zhenning Bouyi and Miao Nationalities Autonomous County, southwest 45 km to Anshun City, Guizhou Pro...

Dragon Palace Cave (Longgong Caves)

Chinese name: 龙宫洞 (Long Gong Dong) Location: 27km south suburb of Anshun, southwest China's Guizhou Province Opening time: 08:30- 17:00 Ticket: CNY120 How to get t...

Qingyan Ancient Town

Chinese name: 青岩古镇 (Qingyan Guzhen) Location: southern suburb of Guiyang City, 29 kilometers from city center, 12 kilometers south to Huaxi, Guizhou Province. Tic...
Famous Ancient Towns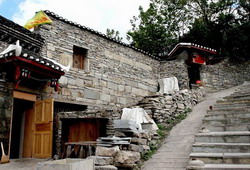 Qingyan Ancient Town
A military ancient town built some 620 years ago during Ming Dynasty,QingyanAncientTownis one of the most fascinating town of China, and a famous historical town inhabited by multi ethnic groups with profound cultures in history, architecture, religion, farming, cuisine, and revolutionary tradition.
Waters(rivers, lakes, waterfalls)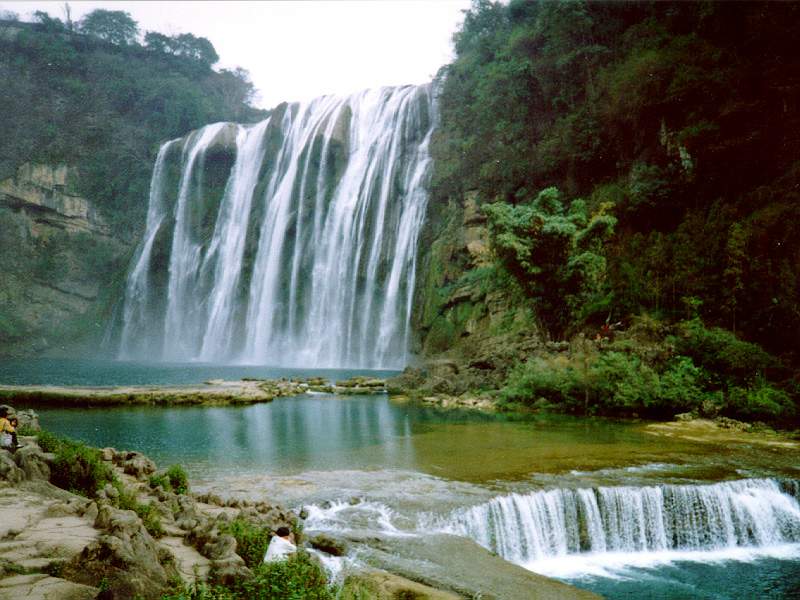 Huangguoshu Waterfall
Named after a common plant in the area, Huangguoshu Waterfalls, 77.8m high and 101m wide, is the third largest waterfall in the world. Consisting of 18 waterfalls of diversified styles stretching 20km, the scenic area is magnificent with remarkable interlinked waterfalls, fantastic karst caves, underground lakes, and the superb beauty of ambient.
Natural Attractions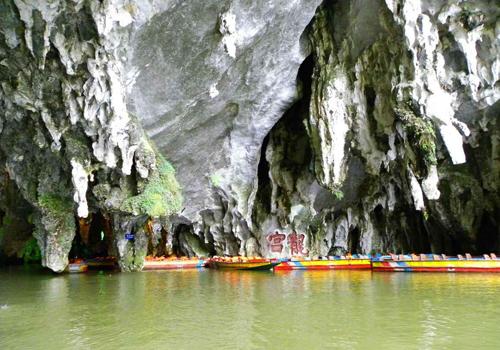 Dragon Palace Cave (Longgong Caves)
Located in south suburb of Anshun and contiguous to Huangguoshu Waterfall, Dragon Palace Cave is a magnificent water cave like a crystal palace. Dragon Palace Cave Scenic Area is a national key scenic spot with various types of karst geomorphologic landscapes such as underground rivers, caves, waterfalls.