Xi'an Transportation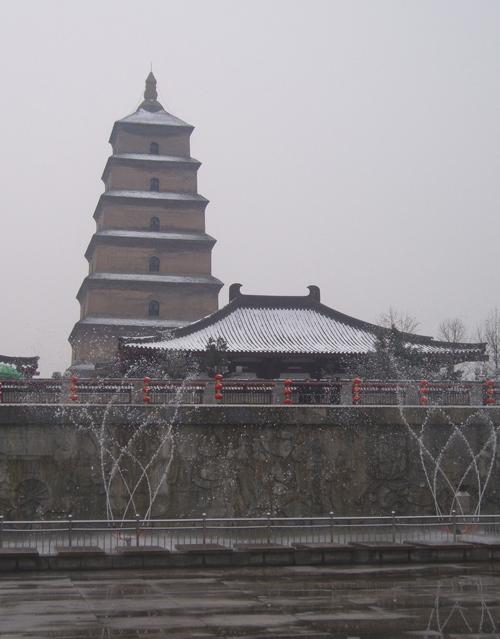 Airports of Xian
Xianyang International Airport of Xian is an important airport of China, which is located around 45 kilometers from the city, about one hour's drive. There are several flights to and from Xi'an and many major tourist stops such as Beijing, Shanghai, Chengdu, Guangzhou, Urumqi and other cities. There are also regular flights to Lhasa and international flights to Hong Kong, Macao, Japan, etc. And Xianyang International Airport has also become one of the ten major airports of China with the highest developing speed.
Railways in Xian
Xi'an is an important train network hub for Central China, Southwest and Northwest regions. There are daily trains departure for major cities around China from Xian Station, which is located in the northeast of the city, outside of the city wall. The East and West Stations are freight stations and the South and North Station of Xian. And North Station of Xian, which was planned to complete in 2011, will become the largest station in China and even Asia. Then the time to arrive in Beijing and Shanghai from Xian would be greatly shorted. The tickets office exclusove for foreigners is on the south side of the station on the second floor, the daily opening time of which is from 8:30 to 11:30 am and from 2:30-5:30 pm.
If you want to reach Tibet from Xian, VisitOurChina will try our best to book the ticket for you. And we suggest that you book the ticket to Tibet as early as possible no matter where you plan to start your trip, because the ticket to Tibet is not easy to get.
Bus & Coach of Xian
A Xian-centered "米" front highway system has formed with nine national highways. Xi'an has 2800-kilometer roads with six national roads getting through. city circle highways, new airport lines, second ring roads. Third ring roads are fully opened, connecting all the counties of Xi'an. And the direct vehicle to Huangshan Mountain from Xi'an is being planned.
Metro Transportation
The No.2 Metro of Xian will run from late September of 2011. And the No.2 Metro will start from 2013. By then, Xi'an will become the first city to hold underground transport in Northwest China.