5 Days Minority Culture Tour in Guizhou
Tour Code:EFT03
Tour Duration: 5 Days
Tour overview:In this special festival tour, you will see the local villages, the unique hanging building(Diaojiao lou),unconventional other architectures in our local places. Enjoying the local dancing and singing song will make you feel at home.
Day by Day Itinerary
Day 1 Arrive in Guiyang (L)
Transfer via: Flight on your own arrangement (we can arrange it as per your requests)
Sightseeing: Jiaxiu Pavillion, Qianling Park, Hongfu Temp

Upon arrival, you will be met and transferred to your hotel. After a rest, start the city tour to visit Jiaxiu Pavilion which is the symbol of Guiyang city, with a long history of more than 400 years.

Then visit Qianling Park which has the nice view and the largest temple in Guizhou--Hongfu Temple.
Day 2 Guiyang/Kaili (B,L)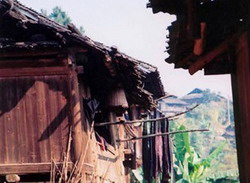 Transfer via: Private vehicle on our arrangement
Sightseeing: Kaili Museum, Miao Village

Drive to Kaili(2.5h). Kaili is the capital city of the Miao and Dong Autonomous Prefecture of Southeast Guizhou, and also the base of southeast Guizhou's ethnic culture tour. Visit Kaili Museum, in there you can get general impression of the region and Miao and Dong's classification, costume and life style.

Go to visit Miao village where you would enjoy the traditional singing and dancing performances of Miao people, and also in which you will be greeted by the "block road" wine and firecrackers.
Day 3 Kaili/Rongjiang (B,L)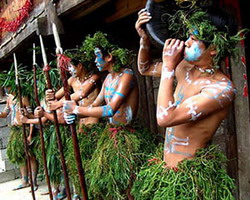 Transfer via : Private Vehicle on our arrangement
Sightseeing: Leishan Mountain, Miao and Shui Villages

Drive to Rongjiang County. Enjoy the spectacular natural view of Leishan mountain. Leigong Mountain ("God of Thunder" Mountain) and its surrounding areas, roughly defined by modern-day Leishan County in the southeast of Guizhou province, are the ancestral home of the Miao minority group. For centuries the Miao have settled amidst the tranquil foothills and valleys undulating away from their revered mountain. Visiting their villages and gaining a glimpse into their culture has become one of China` s most unique travel experiences.

On the way you will visit Miao and Shui villages.
Day 4 Rongjiang/Zhaoxing Dong Village (B,L)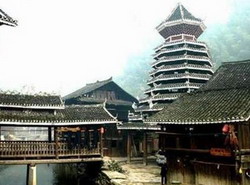 Transfer via: Private Vehicle on our arrangement
Sightseeing: Basha Miao Village, Zhaoxing Dong Village

Drive to Zhaoxing Dong village . On the way visit Basha Miao Village.It is madeup of 5 natural villages inhabited by more than 1,900 people in 350 households. As Basha Miao Village is located in a rural place, the costume of the villagers has kept the style of Qing and Han Dynasty. Besides, when the boys, in particular, grow to 16 years of age, an "adult ceremony" will be held for them who will have their hair cut around their heads; only a small strand of hair is left uncut on the top of the head, which is made into a bun. The man adult of Basha Miao Village carries a hunting gun on his shoulder and a gunpowder bag , a bullet bag and a knife around his waist, making himself up like a ancient warrior.

Visit Zhaoxing Dong village is one of the largest Dong village in China, with 5 Drum Towers decorated with lively paintings, a number of graceful Wind and Rain Bridges and traditional wooden houses, opera stage and altar, Zhaoxing is one of the most attractive destinations in Southwest China for those who seek to witness living minority cultures. The Dong village of Zhaoxing has a history of nearly 2000 years. Now it's the home of over 4000 Dong people and over 800 families. Enjoy the traditional singing and dancing performance of Dong people at night.
Day 5 Zhaoxing/Sanjiang (B,L)