9 Days Beijing, Shanghai, Sanya Winter Tour
Tour Code:CWTT05
Tour Duration: 9 Days
Tour overview:In winter of China, Sanya of Hainan is a wonderful tourist destination to escape the frozen weather. Sun, water and beaches are what travelers enjoy about this place. Beijing and Shanghai are also two popular destinations for your winter tours with plenty of renowned attractions.
Day by Day Itinerary
Day 1 Beijing Arrival
You will be greeted by our local guide upon your arrival and then be transferred to your hotel by a private air-conditioned car. A specially decorated room is waiting for you. Then you will spend the rest of day on your leisure.
Day 2 Beijing (B, L)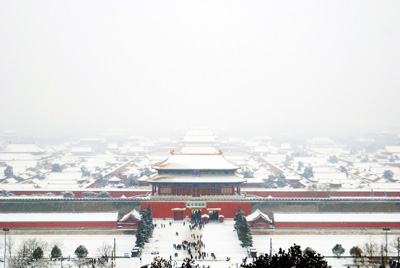 Sightseeing: Temple of Heaven, Tiananmen Square, Forbidden City
Today's highlights with a visit of the Temple of Heaven, The temple of Heaven was where the Emperor came every winter solstice to worship heaven and to solemnly pray for a good harvest. With the three blue-tiled cone-shaped roofs, a unique wooden and blue-tiled structure built without a nail, it has become a worldwide symbol of Beijing.
After lunch, we go on our city tours to visit Tiananmen Square, the symbolical heart of China and gathering place for the masses. It is the biggest public square in the world, which can hold one million people.
From here we walk across the Golden River Bridge to visit the Forbidden City and experience ancient Emperor's daily life. For 5 centuries Chinese emperors carried out their administration here. With almost 10,000 rooms, this was the centre of the Ming and Qing dynasties, a massive complex of palaces, pavilions, courtyards and gardens where 24 emperors used to live. Forbidden City was the largest palace in the world, and it was indeed a forbidden place limited to commoners for 500 year in the past. Your tour here will include private access to the Emperor's palace
You'll be free at leisure this evening.
Day 3 Beijing (B, L)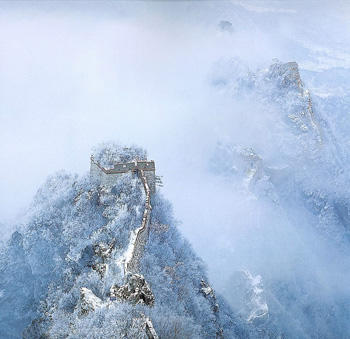 Sightseeing: Mutianyu Great Wall, Ming Tombs, Hutong Tour in Richshaw
After experiencing the royal lifestyle, today you will visit the Mutianyu Great Wall, the pride of China and one of the Seven Wonders of the World. Whereas Genghis Khan contemplated it as a military obstacle, Bill Clinton described it as an unbelievable achievement of the humankind. The hike takes about 2-3 hours. After lunch, continue to visit Changling, one of the 13 Ming Tombs the 13 emperors of the Ming.

In the afternoon we will visit the legendary Ming Tombs, which are situated at the foot of Heavenly Longevity Mountain, Changping, northwest of Beijing. Since there are 13 Ming emperors buried there, this place was called the 13 Ming Tombs.
Then we will experience a unique Hutong tour by taking a rickshaw this afternoon. Hutongs are a kind of ancient city alley or lane and are very typical for Beijing. Most of them can be found close to the Forbidden City, and many were built during the three dynasties of Yuan, Ming and Qing. Today, the Hutong is a living museum of Beijing history showing the traditional lifestyle of Beijing people.
Day 4 Beijing to Sanya (B, L)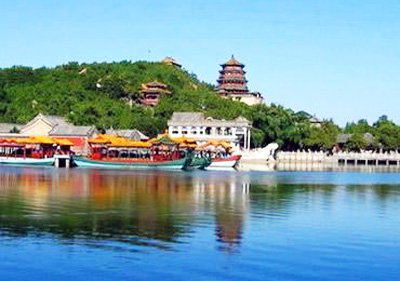 Transfer via: Flight on our arrangement
Sightseeing: Summer Palace
After breakfast, you will visit the famous royal garden - Summer Palace. In 1888, the notorious Empress Cixi used the money intended for the Chinese Navy to build this opulent summer retreat for herself. We will have a lakeside cruise on the lovely Kunming Lake and enjoy the magical views of the temples, pavilions and covered corridors around.
Then, you will to the "Pearl on the South China Sea" - Hainan Island and start your sweet beach holidays in Sanya. It is a great retreat when you are looking to escape the bone-chilling winter climate elsewhere in much of China. It provides a warm sanctuary with clean sea water, fresh air, beautiful beaches and bright sunshine.
Upon arrival, our local guide will meet you and transfer you to hotel. You will have a room specially decorated with a romantic ambience. Free for the remainder of your day.
Day 5 Sanya (B)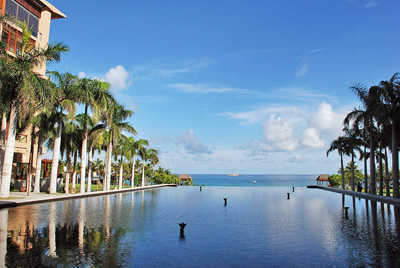 Free at leisure today, enjoying the clean sea water, fresh air, beautiful beaches and bright sunshine.
You could choose either just have free relaxing times on the beach, or we are delighted to arrange for you optional tours as to the East Sea area for a diving experience to enjoy the colorful coral underwater, etc.
Day 6 Sanya (B)
Free at leisure today, enjoying the clean sea water, fresh air, beautiful beaches and bright sunshine.
Day 7 Sanya to Shanghai (B, L)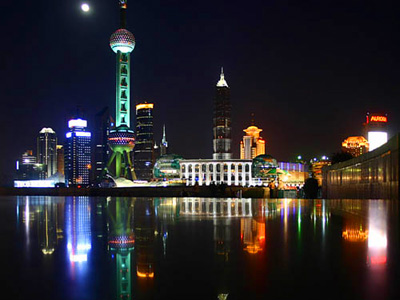 Transfer via: Flight on our arrangement
Sightseeing: the Bund, Nanjing Road
Today, you will say goodbye to the beach and take flight to Shanghai. Upon arrival, your local guide will greet you and transfer you to your hotel.
After a rest, you will have a leisure stroll along the lively waterfront, known as the Bund, which is one of the most recognizable architectural symbols of Shanghai. Also a visit to Nanjing Road.
Day 8 Shanghai (B, L)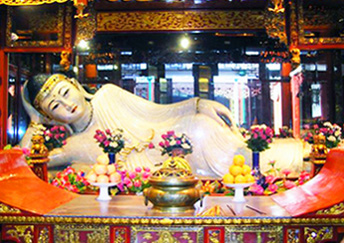 Sightseeing: Shanghai Urban Planning Exhibition Hall, Yuyuan Garden, Jade Buddha Temple
Today you will first visit the Shanghai Urban Planning Exhibition Center; it is the first kind of exhibition center in China showcasing a city's development. It showcases the past, the present and the future of the development of the urban planning of Shanghai.
Then you will take a relaxing walk to the lovely Yuyuan Garden, a beautiful garden in the south of the Yangtze River. Wandering through it, you will find pavilions, corridors, streams, courtyards as well as many other natural features.
Later, you will have a visit of Jade Buddha Temple. The old-time and classical architectural style makes the temple unique and inimitable in this modern city. Both, the Sitting Buddha and the Recumbent Buddha are carved with whole white jade. If you're lucky, you can watch the monks serving a ceremony in a side room.
Day 9 Shanghai Departure (B)
Transfer via: Flight on your own arrangement
Your time is your own, until our guide escorts you to the airport for your flight to your next destination.