6 Days Shanghai-Guangzhou China Exploration Tour
Tour Code:CWT22
Tour Duration: 6 Days
Tour overview:Join this tour, you can not only experience the prosperous development of Shanghai, but also explore the&nbsp;life of Sun Zhongshan in Guangzhou city. The Western Han Nanyue Kong Tomb Museum, especially, will surely&nbsp;touch you in short time. <P></P>
Day by Day Itinerary
Day 1 Arrive in Shanghai
Transfer via: Flight on your own arrangement
Arriving in Shanghai, you will be met and transferred to your hotel by our local guide. The rest of the day will be free for your own purposes.
Day 2 Shanghai (B, L)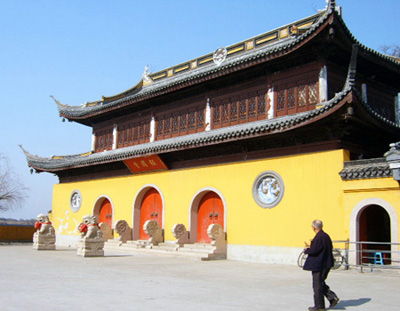 Sightseeing: Nanjing Road, the Bund, Yuyuan Garden, Jade Buddha Temple
In the morning you will take a walk to the famous Nanjing Road and the Bund. They are among the most recognizable architectural symbols of Shanghai and therefore a must-see when visiting Shanghai.
Then we will take another relaxing walk to the lovely Yuyuan Garden, a beautiful garden in the south of the Yangtze River. Wandering through it, you will find pavilions, corridors, streams, courtyards as well as many other natural features.

Finally we head to the Jade Buddha Temple. The old-time and classical architectural style makes the temple unique and inimitable in this modern city. Both, the Sitting Buddha and the Recumbent Buddha are carved with whole white jade. If you're lucky, you can watch the monks serving a ceremony in a side room.
Day 3 Shanghai (B, L)
Sightseeing: Shanghai Museum, Oriental Pearl Tower,Shanghai French Concession
Today you will visit Shanghai Museum which is the biggest museum of China. It incorporates a collection of over 120,000 pieces of Chinese art & cultural relics and is especially famous for its treasures of bronzes, ceramics, paintings and calligraphy.

After lunch, we will visit the Oriental Pearl Tower, the highest TV Tower in Asia, which creates a picture of 'twin dragons playing with pearls'. The entire scene is a photographic jewel that excites the imagination and attracts thousands of visitors all year-round.
Then we will visit the Shanghai French Concession, which was a foreign concession in Shanghai, Republic of China from 1849 until 1946. The area covered by the former French Concession was once the premier residential and retail districts of Shanghai, and was also the centre of Catholicism in Shanghai.
Day 4 Shanghai / Guangzhou (B, L)
Transfer via: Flight on our arrangement
This morning you will be free at leisure. After lunch, your guide will meet you at your hotel lobby and then transfer you to airport to take flight to Guangzhou. Upon your arrival in Guangzhou, our local guide will meet you and escort you to your hotel. Then you will have leisure time to explore the near streets, or relax and get over the jet lag.
Day 5 Guangzhou (B, L)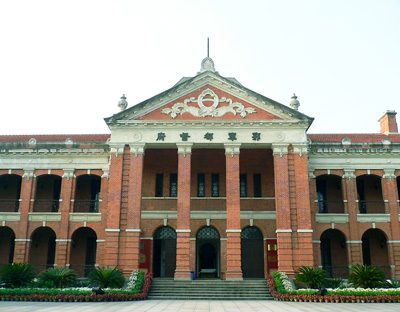 Sightseeing: Sun Yat-sen Memorial Hall, Ancestral Temple of the Chen Family, Temple of Six Banyan Trees, Western Han Nanyue King Tomb Museum
I the morning you will drive to Sun Yat-sen Memorial Hall. It is a magnificent building in the shape of octagon and an important place for large scale meeting and performance. Sun Yat-sen Memorial Hall was built in order to commemorate the contributions of Sun Zhongshan, the great predecessor of Chinese revolution for democracy. It is a memorial construction donated by the people in Guangzhou and the overseas Chinese and is listed as one of the first class cultural relics in Guangdong Province.

Afterwards you will visit the Ancestral Temple of the Chen Family which is also called Chen Clan Academy. It is a place both for offering up sacrifices to ancestors and for study. Now the Chen Clan Ancestral Temple in Guangzhou City, the Ancestors' Temple in Foshan City, the former Residence of Sun Yat-sen in Zhongshan City and the Opium War Memorial Hall in Dongguan City are regarded as the four major cultural tourist sites in Guangdong Province.

Then you will head to the Temple of Six Banyan Trees. It has a long history in Guangzhou and is an ancient monastery famous at home and abroad. There are majestic towers, dense trees, plenty of antiques and valuable heritage from those famous people in the history. It is one of the four Buddhism temple complexes in Guangzhou is an important unit for the preservation of antiques.

Finally you will visit Western Han Nanyue King Tomb Museum, which is the oldest and largest Han tomb with the most funerary objects in Lingnan (South of the Nanling Mountain) Area. As one of the 80 famous museums in the world, the museum covers 14,000 square meters (150, 699.6 square feet) with 10 exhibition halls.
Day 6 Guangzhou / Departure (B)
Transfer via: Flight on your own arrangement
Today you can enjoy some leisure time until you will be picked up and be transferred to the airport. There you will take the flight to your next destination.