7 Days Shanghai-Qingdao-Shanghai Beachside Tour
Tour Code:CWT20
Tour Duration: 7 Days
Tour overview:As a world-famous coastal city, Qingdao in Shandong is familiar to people. After visiting the prosperous Shanghai city, do not miss the cool Qingdao, where beautiful beachside sceneries will feast your eyes and soul!
Day by Day Itinerary
Day 1 Arrive in Shanghai
Transfer via: Flight on your own arrangement

Arriving in Shanghai, you will be met and transferred to your hotel by our local guide. The rest of the day will be free for your own purposes.
Day 2 Shanghai (B, L)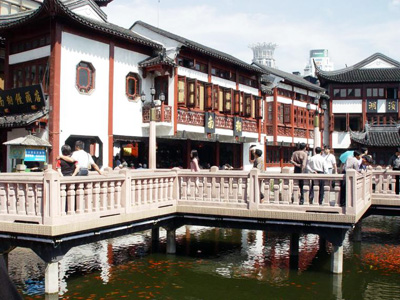 Sightseeing: Nanjing Road, the Bund, Yuyuan Garden, Jade Buddha Temple

In the morning you will take a walk to the famous Nanjing Road and the Bund. They are among the most recognizable architectural symbols of Shanghai and therefore a must-see when visiting Shanghai.

Then we will take another relaxing walk to the lovely Yuyuan Garden, a beautiful garden in the south of the Yangtze River. Wandering through it, you will find pavilions, corridors, streams, courtyards as well as many other natural features.

Finally we head to the Jade Buddha Temple. The old-time and classical architectural style makes the temple unique and inimitable in this modern city. Both, the Sitting Buddha and the Recumbent Buddha are carved with whole white jade. If you're lucky, you can watch the monks serving a ceremony in a side room.
Day 3 Shanghai (B, L)
Sightseeing: Shanghai Museum, Oriental Pearl Tower,Shanghai French Concession

Today you will visit Shanghai Museum which is the biggest museum of China. It incorporates a collection of over 120,000 pieces of Chinese art & cultural relics and is especially famous for its treasures of bronzes, ceramics, paintings and calligraphy.

After lunch, we will visit the Oriental Pearl Tower, the highest TV Tower in Asia, which creates a picture of 'twin dragons playing with pearls'. The entire scene is a photographic jewel that excites the imagination and attracts thousands of visitors all year-round.

Then we will visit the Shanghai French Concession, which was a foreign concession in Shanghai, Republic of China from 1849 until 1946. The area covered by the former French Concession was once the premier residential and retail districts of Shanghai, and was also the centre of Catholicism in Shanghai.
Day 4 Shanghai / Qingdao (B, L)
Transfer via: Flight on our arrangement

This morning you will be free at leisure. After lunch, your guide will meet you at your hotel lobby and then transfer you to airport to take flight to Qingdao. Upon your arrival in Qingdao, our local guide will meet you and escort you to your hotel. Then you will have leisure time to explore the near streets, or relax and get over the jet lag.
Day 5 Qingdao (B, L)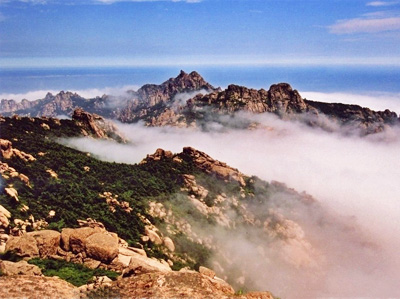 Sightseeing: Mt. Laoshan, Tianzhu Jiaotang (Catholic Church)

Today we will have a full day trip to Laoshan Mountain. The highest peak of Laoshan Mountain is 1133 meters. Overlooking the sea, the mountain is characterized by the imposing canyon and undulating peaks and mystery mist. In its prosperous time, there were 9 great palaces, 8 great temples, and 72 nunneries. The Taoists from Laoshan Mountain is always very famous for their knowledge or their legendary skills and stories. Laoshan Mountain is said to be home of the "supernatural Spirits".

Later we'll visit the Tianzhu Jiaotang( former St. Michael's Cathedral) which was designed by German architect Pepieruch in a Gothic and Roman style and built between 1932 and 1934 with 60m-high (197-ft.) twin bell towers housing four bronze bells.
Day 6 Qingdao / Shanghai (B, L)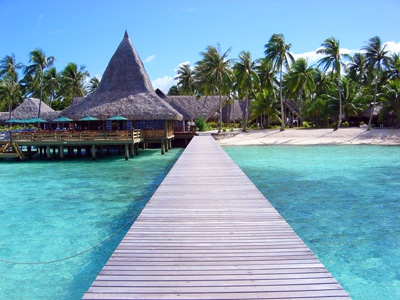 Transfer via: flight on our arrangement
Sightseeing: Zhan Bridge (Zhanqiao), Badaguan Scenic Area, First Bathing Beach

You will take a walk along the Zhan Bridge, a landmark of Qingdao, welcomes travelers at their first stop in this beautiful coastal city. At the south end of the bridge is a Chinese style octagon pavilion standing in contrast to European buildings in the background. Qingdao Bay is crescent shaped; like an arrow, the bridge shoots into the broad sea.

And then you will visit the Badaguan Scenic Area, a famous picturesque sanitarium area in China. This place used to have eight avenues that were named after eight famous passes in China. Thus, it was named Badaguan, which means eight passes.

You will enjoy sight-seeing on the First Bathing Beach, which is surrounded by mountains on three sides. In the area modern buildings and traditional villas are blended together to make a beautiful scene. The first bathing beach is the best of its kind in Qingdao. It is famous for its gentle slopes, thin sands, clear water, and calm waves.

Later you will be transferred to airport to take flight back to Shanghai. Upon arriving, you will be met by your Shanghai tour guide and then be transferred to your hotel.
Day 7 Shanghai / Departure (B)
Transfer via: Flight on your own arrangement

Today will be free for your own purposes, until our guide will escort you to the airport for your flight leave Shanghai.