8 Days Shanghai-Lhasa-Shanghai Tour
Tour Code:CWT14
Tour Duration: 8 Days
Tour overview:Lhasa, the holy heaven in legend, is a place loved by many people. Natural environment, pious local people will bring you a absolutely different experience. After seeing the Bund of Shanghai, visit the Potala Palace and listen to some stories here!
Day by Day Itinerary
Day 1 Arrive in Shanghai
Transfer via: Flight on your own arrangement
Arriving in Shanghai, you will be met and transferred to your hotel by our local guide. The rest of the day will be free for your own purposes.
Day 2 Shanghai (B, L)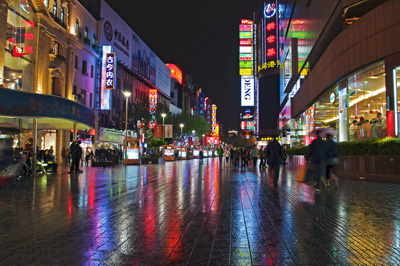 Sightseeing: Nanjing Road, the Bund, Yuyuan Garden, Jade Buddha Temple
In the morning you will take a walk to the famous Nanjing Road and the Bund. They are among the most recognizable architectural symbols of Shanghai and therefore a must-see when visiting Shanghai.
Then we will take another relaxing walk to the lovely Yuyuan Garden, a beautiful garden in the south of the Yangtze River. Wandering through it, you will find pavilions, corridors, streams, courtyards as well as many other natural features.

Finally we head to the Jade Buddha Temple. The old-time and classical architectural style makes the temple unique and inimitable in this modern city. Both, the Sitting Buddha and the Recumbent Buddha are carved with whole white jade. If you're lucky, you can watch the monks serving a ceremony in a side room.
Day 3 Shanghai (B, L)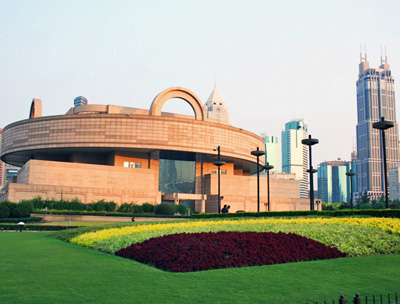 Sightseeing: Shanghai Museum, Oriental Pearl Tower,Shanghai French Concession
Today you will visit Shanghai Museum which is the biggest museum of China. It incorporates a collection of over 120,000 pieces of Chinese art & cultural relics and is especially famous for its treasures of bronzes, ceramics, paintings and calligraphy.

After lunch, we will visit the Oriental Pearl Tower, the highest TV Tower in Asia, which creates a picture of 'twin dragons playing with pearls'. The entire scene is a photographic jewel that excites the imagination and attracts thousands of visitors all year-round.
Then we will visit the Shanghai French Concession, which was a foreign concession in Shanghai, Republic of China from 1849 until 1946. The area covered by the former French Concession was once the premier residential and retail districts of Shanghai, and was also the centre of Catholicism in Shanghai.
Day 4 Shanghai / Lhasa (B)
Transfer via: Flight on our arrangement
Today your guide will meet you at your hotel lobby and then transfer you to airport to take flight to Lhasa. After your arrival in Lhasa you will be met by your local guide and then be transferred to the hotel. Take the rest of the day for free, to adapt yourself to the high altitude or have a first look around the town
Day 5 Lhasa (B, L)
Sightseeing: Potala Palace, Jokhang Temple, Barkhore Street
We will go on a full day visit of Potala Palace. It is the greatest monumental structure all over Tibet. This ancient architectural complex is considered as a model of Tibetan architecture. Located on the Red Hill in Lhasa, it is 3,700 meters above sea level and covers an area of over 360,000 square meters. The palace has 13 stories, and is 117 meters high. In 641, Songtsan Gambo, ruler of the Tubo Kingdom, built the Potala Palace for Princess Wencheng of the Tang Dynasty, whom he was soon to marry.

Then we'll visit the Jokhang Temple, the spiritual center of Tibet. Every day, pilgrims from every corner of Tibet trek a long distance to the temple. The sacred image of Jowo Sakyamuni is the most venerated and beautiful image all over Tibet

After lunch in a local restaurant, we will visit Barkhor Street, which is the oldest street in Lhasa as well as the center of old Lhasa which remains very traditional. Located in the old area of Lhasa City, Tibet, Barkhor Street is a very ancient round street surrounding the Jokhang Temple. Tibetan people are very proud of it. As a symbol of Lhasa, this street is also a must-see place.
Day 6 Lhasa (B, L)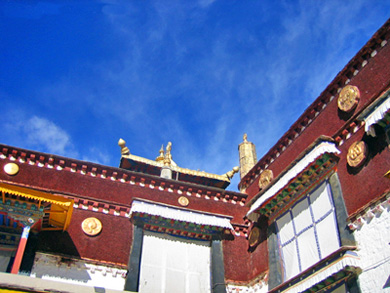 Sightseeing: Sera Monastery, Norbulingka, Drepung Monastery
In the morning we will visit the Sera Monastery, around 5 km north of central Lhasa, which was, along with Drepung, one of Lhasa's two great Gelugpa monasteries. Its once huge monastic population of about 5000 monks has now been reduced to several hundred.

Then we will visit Norbulingka Park; Norbulingka meaning "Jeweled Garden", the Summer Palace of the Dalai Lamas. The gardens are poorly tended and the palaces themselves are something of an anticlimax, especially as most rooms are currently closed to the public.

Our next stop will be Drepung Monastery. It is known as the most important monastery of Gelugpa in Tibetan Buddhism. It is considered as one of the'Three Great Monasteries' (the other two are the Ganden Monastery and the Sera Monastery

At last we will arrive at a local Tibetan Family. Common Tibetan people will welcome you to their homes; greet you in their traditional way and you will taste their typical food. You can feel Tibetan culture and religion vividly.
Day 7 Lhasa / Shanghai (B, L)
Transfer via: flight on our arrangement
Enjoy some leisure time until our local guide will transfer you to the airport where you will take the flight to Shanghai. Upon arriving, you will be met by your Shanghai tour guide and then be transferred to your hotel.
Day 8 Shanghai / Departure (B)
Transfer via: Flight on your own arrangement
Today will be free for your own purposes, until our guide will escort you to the airport for your flight leave Shanghai.