7 Days HongKong-Beijing Brief Tour
Tour Code:CWT09
Tour Duration: 7 Days
Tour overview:Beijing, the capital of China in mordern times and ancient capital of tens of China states, includes many worth-seeing historical relics. Hong Kong, the pearl city combinating both Chinese and Western culture, is quite charming to people. Therefore, both the two cities are well worth visiting.
Day by Day Itinerary
Day 1 Hong Kong Arrival
Transfer via: Flight on your own arrangement
After your Arrival in Hong Kong, you will be met by your local guide who will then transfer you to your hotel. Enjoy the rest of the time to explore Hong Kong on your own.
Day 2 Hong Kong (B)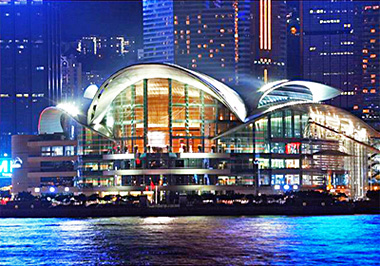 Sightseeing: Aberdeen, Victoria Peak, Repulse Bay
Today we will start to explore Victoria Peak first. The Peak is Hong Kong's number one tourist destination. It features the city's oldest mode transport, the 112-year old Peak Tram and Hong Kong's most unusual building and icon and the Peak Tower where you will find shopping, restaurants, and entertainment.
Then you will visit lovely Repulse Bay: Primarily an exclusive residential area, Repulse Bay has a relaxed, resort-like atmosphere. You will find statues of Kwun Yum and Tin Hau, both protectors of fishermen.
The tour will continue with a visit to Aberdeen fishing village where you will enjoy a Sampan Ride on the harbor to get a close-up look at this unusual way of life.
For the rest of the day you will have leisure time to explore Hong Kong on your own.
Day 3 Hong Kong / Beijing (B)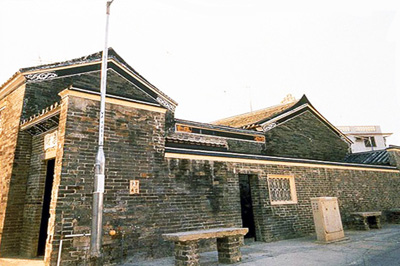 Transfer via: Flight on our arrangement
Sightseeing: Kim Tin Walled Village, Man Mo Temple, Lam Tsuen Wishing Tree
In the morning we will start the tour with Kim Tin Walled Village. In 1899, when the New Territories was leased to British army, the British soldiers met the resisting of the local people. Today, as Kim Tin Walled Village is a frequent destination for foreign visitors, there are old men in country clothes to take photo with in front of the village.
Our next stop will be Man Mo Temple, which is among the oldest and best-known temples in the territory. It was built in 1848, during the early years of British rule in Hong Kong. Though it's been rebuilt a number of times, much of the original structure still remains.
Finally we will see Lam Tsuen Wishing Tree, one of Hong Kong's most famous tourist attractions. It is usually crowded during the Chinese New Year holidays and seems to be covered in deep crimson colors whenever seen from a distance. Only up close, do you realize that the Wishing Tree is actually laden with wishes written on bright red paper. You will be amazed by those traditional places close to a metropolitan city like Hong Kong.

This afternoon, you will be transferred to airprot to take flight and fly to Beijing. After your arrival in Beijing, you will be met and transferred to your hotel by our local guide.Feel free at leisure for the rest of the day.
Day 4 Beijing (B, L)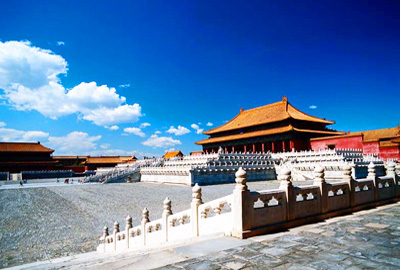 Sightseeing: Temple of Heaven, Tiananmen Square, Forbidden City
This morning our tour will begin with a visit of the Temple of Heaven, which was completed in 1420, and expanded over the years by two Qing Dynasty Emperors. It was the place where the Emperor came every winter solstice to worship heaven and to solemnly pray for a good harvest. With the three blue-tiled cone-shaped roofs, a unique wooden and blue-tiled structure built without a nail, it has become a worldwide symbol of Beijing.

After lunch, we will go on our city tour to visit Tiananmen Square, the symbolical heart of China and gathering place for the masses. It is the biggest public square in the world, which can hold one million people.

From here we will walk across the Golden River Bridge to visit the Forbidden City and experience the ancient Emperor's daily life. For 5 centuries Chinese emperors carried out their administration here. With almost 10,000 rooms, it was the centre of the Ming and Qing dynasties, a massive complex of palaces, pavilions, courtyards and gardens where 24 emperors used to live. Forbidden City was the largest palace in the world, and in the past it was indeed a forbidden place for commoners. Your tour here will include private access to the Emperor's palace.
Day 5 Beijing (B, L)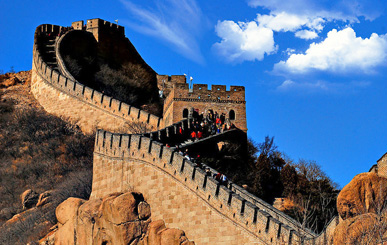 Sightseeing: Badaling Great Wall, Ming Tombs, Sacred Way.
After experiencing the royal lifestyle, today we will be transferred to the surrounding countryside of Beijing and visit the Badaling Great Wall, the pride of China and one of the Seven Wonders of the World. Whereas Genghis Khan contemplated it as a military obstacle, Richard Nixon described it as one of humankind's greatest achievements. You will be able to climb and walk one of the best preserved sections of the 2,000 years old ancient wall, admiring the splendid mountain views. Bring a jacket and layer- although it is breezy, the climbing is tough. So be in a good shape!

In the afternoon we will visit the legendary Ming Tombs, which are situated at the foot of Heavenly Longevity Mountain, Changping, northwest of Beijing. Since there are 13 Ming emperors buried there, this place was called the 13 Ming Tombs. You will walk along the Sacred Way, a road guarded by stone statues on both sides, as the ancient emperors did to hold a memorial ceremony for their ancestors. In addition, you will encounter the marble tombs of the Ming Dynasty emperors.
Day 6 Beijing (B,L)
Sightseeing: Hutongs, Summer Palace, Lhama Monastery
We will experience a unique Hutong tour by taking a rickshaw this morning. Hutongs are a kind of ancient city alley or lane and are very typical for Beijing. Most of them can be found close to the Forbidden City, and many were built during the three dynasties of Yuan, Ming and Qing. Today, the Hutong is a living museum of Beijing history showing the traditional lifestyle of Beijing people.
We will continue by visiting the Summer Palace. Equally famous as the Forbidden City, the Summer Palace is called 'Yiheyuan' (Garden of Nurtured Harmony) in Chinese. Until nowadays, it is the best preserved and the largest imperial garden in China. You will regret it if you leave Beijing without having visited this grand imperial garden.
Then we will have a visit to Lhama Monastery. The YongHe Palace (Yonghe Gong) is Beijing's biggest Lama temple and is globally renowned. Upon entering the temple one is hit the aromatic smell of incense and the sound of candles flutter gently in the breeze. The temple hangs heavy with thick incense smoke, people line up and worship in silence, all that can be heard and felt is the gentle breeze blowing through the temple and the light chinking of religious bells
Day 7 Beijing / Departure (B)
Transfer via: Flight on your own arrangement
Enjoy some leisure time today until your guide will transfer you to the airport where you will pick the flight to your next destination.