11 Days Hong Kong and Shanghai Classical China Tour with Ethnic Flavor
Tour Code:CTT18
Tour Duration: 11 Days
Tour overview:China's Ethnic Minority Groups are quite amazing. Each one of the 56 groups has its own unique culture, language, music, clothing, and history. This tour will show you two of China's most colorful groups. In the ancient town of Dali, you will see the Bai Ethnic Minority people, and in the ancient city of Lijiang, you will see the Naxi Dongba people, who use the only hieroglyphic text still alive anywhere in the world. On this tour you will also see Hong Kong and Shanghai, two vibrant cities which blend Chinese and Western culture.
Day by Day Itinerary
Day 1 Arrival / Hong Kong
Transfer via: International flight –on your own arrangement
Upon your arrival in Hong Kong, your local guide will welcome you and transfer you to your hotel. For the rest of the day you will enjoy some leisure time to relax or have a first look at the surrounding.
Day 2 Hong Kong (B)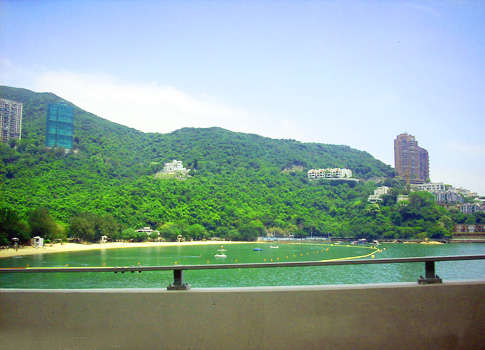 Sightseeing: Aberdeen, Victoria Peak, Repulse Bay, Aberdeen
Today we will start to explore Victoria Peak first. The Peak is Hong Kong's number one tourist destination. It features the city's oldest mode transport, the 112-year old Peak Tram and Hong Kong's most unusual building and icon, The Peak Tower where you will find shopping, restaurants, and entertainment.

Then you will visit lovely Repulse Bay: Primarily an exclusive residential area, Repulse Bay has a relaxed, resort-like atmosphere. You will find statues of Kwun Yum and Tin Hau, both protectors of fishermen.

The tour will continue with a visit to Aberdeen fishing village where you will enjoy a Sampan Ride on the harbor to get a close-up look at this unusual way of life.

For the rest of the day you will have leisure time to explore Hong Kong on your own.
Day 3 Hong Kong / Kunming (B, L)
Transfer via: Flight –on our arrangement
Sightseeing: West Hill, Dragon Gate
After breakfast, you will be transferred to airport for your flight to Kunming. Upon arriving, be met by your local guide and then be transferred to your hotel.
This afternoon, have a visit to the West Hill and Dragon Gate.
Day 4 Kunming / Dali (B, L)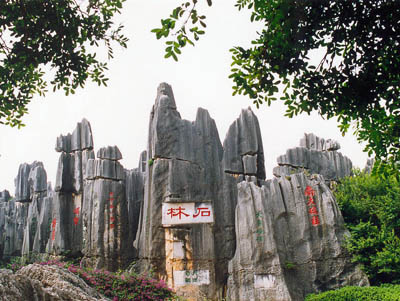 Transfer Via: Overnight Train (soft sleeper ticket) on our arrangement
Sightseeing: Stone Forest, Golden Temple
Today we will go on a full day trip to Stone forest. Due to a process of weathering and erosion, nature has created an art gallery of stone sculpture here. This typical Karst physiognomy seems like a forest of stone pillars and boulders. You will see fascination natural creations like Lion Arbor, Sword Peak Pond, Lotus Peak, Moon Lake, Jade Lake, and Dadie Waterfall.

Then we will head to Golden Temple, located on top of Mingfeng (Singing Phoenix) Hill. It is the largest copper temple in China and is also known as the Tongwa Temple (Bronze Tile Temple).
In the evening, you will be transferred to railway station to take overnight train to Dali.
Day 5 Dali (B, L)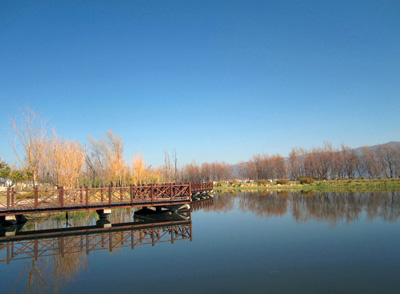 Sightseeing: Erhai Lake, Ancient City of Dali, Three Pagodas of Chongsheng Temple
Arrive in Dali in the morning, your local guide will meet you at railway station and then transfer you to your hotel for breakfast and have a short rest.
First we will visit Erhai Lake. Erhai Lake is the largest highland lake next to Dianchi and one of the seven biggest fresh water lakes in China. It means, 'sea shaped like an ear', in Chinese. Implying that the lake is ear shaped and as large as a sea, hence it was so named. The lake covers an area of 250 square kilometers and is located about two kilometers east of Dali.
The next stop will be the Ancient City of Dali, which is a magnificent ancient city with a perimeter of 6 kilometers. Its former city wall is 7.5 meters high and 6 meters thick. There used to be four city gates, each on one side. On the gates were the gate towers. While Xiaguan, the capital of the Autonomous Region of Dali, depicts you an scene of prosperity and bloom, the Ancient City of Dali will give you a simple, unsophisticated and quiet impression.
Finally you will see the Three Pagodas of Chongsheng Temple. It is a symbol of the history of Dali City, and a record of the development of Buddhism in the area. As its name implies, Three Pagodas are made of three ancient independent pagodas forming a symmetrical triangle. This is unique in China.
Day 6 Dali / Lijiang (B, L)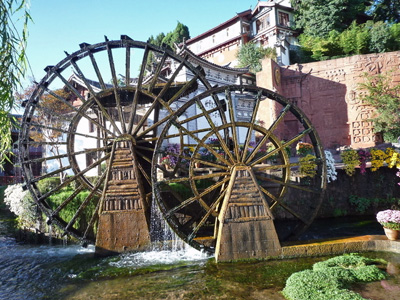 Transfer via: Private Car on our arrangement
Sightseeing: House of Bai people in Xizhou, Tie-Dyeing Zoucheng, Lijiang Ancient Town
In the morning you will take a private car into the direction of Lijiang. On the way, you will make a first stop at a house of Bai people in Xizhou. The town of Xizhou is next to Erhai Lake and the Wanhua Brook. Historically, it was a military fortress of Nanzhao Kingdom and a temporary palace of the King of Nanzhao. Because of its favorable geographical situation, the town used to be a commercial centre before 1949 and where more than 140 national capitalist families used to live. Their houses are of the typical Bai design known as "Sanfang Yizhaobi" (a courtyard rooms on three sides and a screen wall on the remaining side) and "Sihe Wutianjing" (one big courtyard with four smaller ones at the four corners of the main one).
Our next stop will be Tie-Dyeing Zhoucheng, the largest and the farthest northern village of Dali City. The village has 7,571 inhabitants of 1,470 families. The entire village is in a square shape with row upon row of houses.
Arriving in Lijiang, you will be met by your local guide and then visit Lijiang Ancient Town. It is also known as Dayan Town in Lijiangba and was included in the UNESCO world heritage list in 1997. It was first built in the Southern Song Dynasty and in 1253 and became larger during Ming and Qing dynasties.
Day 7 Lijiang (B, L)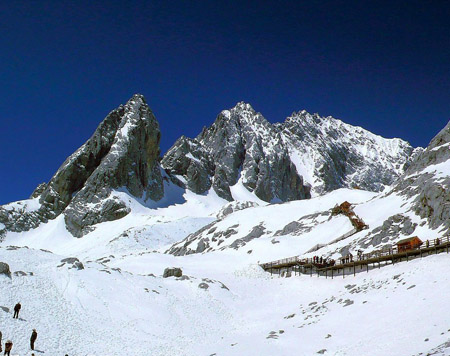 Sightseeing: Yulong Snow Mountain, Dongba Village
Today we will depart to Yulong Snow Mountain. It is the southernmost marine glacier in the temperate zone of the northern hemisphere. Altogether there are 13 peaks along the range, stretching for over 35km from south to north. The summit, Shanzidou, is 5596 meters above sea level. Viewed from afar, the snow-capped range resembles a silver dragon with snow curling up its middle. Rich forest, herb and animal resources thrive on the mountain.
On our way we will stop at Dongba Village in Yushui Stockade, which is built completely according to the traditional life style of Naxi Minority. You can feel the traditional atmosphere of national culture from the layout of its yard, building facilities, tools and details of life.
Day 8 Lijiang / Shanghai (B, L)
Transfer via: Flight - on our arrangement
Today you will be transferred to airport to take flight and fly to Shanghai. Arrive in Shanghai, be met and transferred to your hotel.
Free at leisure the rest of the day. You can explore the surrounding by yourself.
Day 9 Shanghai (B, L)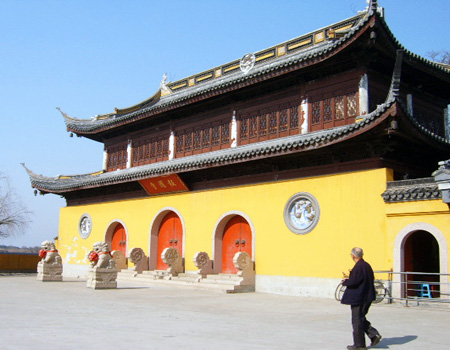 Sightseeing: Yuyuan Garden, Jade Buddha Temple, Nanjing Road, the Bund
In the morning, we will take a relaxing walk to the lovely Yuyuan Garden, a beautiful garden in the south of the Yangtze River. Wandering through it, you will find pavilions, corridors, streams, courtyards as well as many other natural features.

Then we head to the Jade Buddha Temple. The old-time and classical architectural style makes the temple unique and inimitable in this modern city. Both, the Sitting Buddha and the Recumbent Buddha are carved with whole white jade. If you're lucky, you can watch the monks serving a ceremony in a side room.
Finally you will take a walk to the famous Nanjing Road and the Bund. They are among the most recognizable architectural symbols of Shanghai and therefore a must-see when visiting Shanghai.
Day 10 Shanghai (B, L)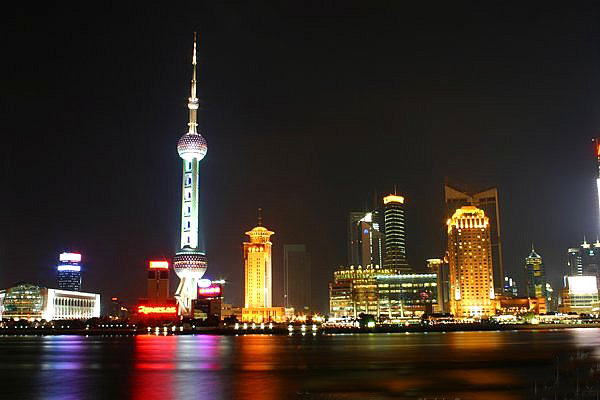 Sightseeing: Shanghai Urban Planning Exhibition Hall, Oriental Pearl Tower, Shanghai French Concession
Today you will visit to Shanghai Urban Planning Exhibition Center, which is the first kind of exhibition center in China showcasing a city's development.
After lunch, we will visit the Oriental Pearl Tower, the highest TV Tower in Asia, which creates a picture of 'twin dragons playing with pearls'. The entire scene is a photographic jewel that excites the imagination and attracts thousands of visitors all year-round.
Then we will visit the Shanghai French Concession, which was a foreign concession in Shanghai, Republic of China from 1849 until 1946. The area covered by the former French Concession was once the premier residential and retail districts of Shanghai, and was also the centre of Catholicism in Shanghai.
Day 11 Shanghai / Departure (B)
Transfer via: Flight –on our arrangement
The rest of the day is your own, until our guide escorts you to the airport for your next destination.