16 Days Leisurely China Train Tour
Tour Code:CTT13
Tour Duration: 16 Days
Tour overview:Showcasing China's scenic highlights and historic relics, as well as Chinese cultural aspects such as traditional Chinese gardens and Dragon Well Tea, this China train tour will take you to places you have only dreamed of. You will visit temples of incredible beauty, such as Confucius's home, the imperial palaces of Beijing, traditional gardens in Suzhou, and so much more. You will travel between destinations on soft sleeper cabins on Chinese trains, and watch the beauty of China pass by your window.
Day by Day Itinerary
Day 1 Beijing Arrival
Transport via: Flight on your own arrangement

Upon your arrival you will be greeted by our local guide and then transferred to your hotel by a private air-conditioned car. For the rest of the day you will enjoy some leisure time.
Day 2 Beijing (B, L)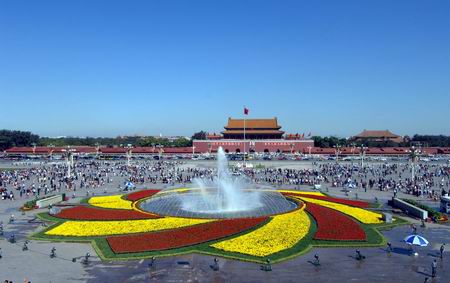 Sightseeing: Temple of Heaven, Tiananmen Square, Forbidden City

This morning our tour will begin with a visit of the Temple of Heaven, which was completed in 1420, and expanded over the years by two Qing Dynasty Emperors. It was the place where the Emperor came every winter solstice to worship heaven and to solemnly pray for a good harvest. With the three blue-tiled cone-shaped roofs, a unique wooden and blue-tiled structure built without a nail, it has become a worldwide symbol of Beijing.

After lunch, we will go on our city tour to visit Tiananmen Square, the symbolical heart of China and gathering place for the masses. It is the biggest public square in the world, which can hold one million people.

From here we will walk across the Golden River Bridge to visit the Forbidden City and experience the ancient Emperor's daily life. For 5 centuries Chinese emperors carried out their administration here. With almost 10,000 rooms, it was the centre of the Ming and Qing dynasties, a massive complex of palaces, pavilions, courtyards and gardens where 24 emperors used to live. Forbidden City was the largest palace in the world, and in the past it was indeed a forbidden place for commoners. Your tour here will include private access to the Emperor's palace.
Day 3 Beijing (B, L)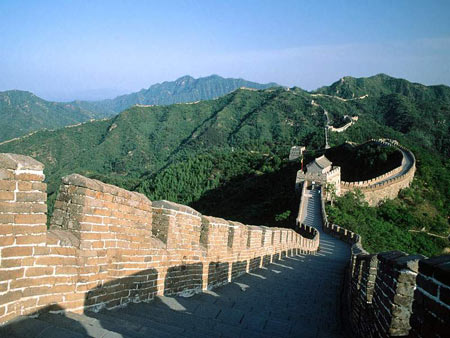 Sightseeing: Mutianyu Great Wall, Hutong Tour

After experiencing the royal lifestyle, today we will be transferred to the surrounding countryside of Beijing and visit the Mutianyu Great Wall, the pride of China and one of the Seven Wonders of the World. Whereas Genghis Khan contemplated it as a military obstacle, Richard Nixon described it as one of humankind's greatest achievements. You will be able to climb and walk on the sections of the 2,000 years old ancient wall, admiring the splendid mountain views. Bring a jacket and layer- although it is breezy, the climbing is tough. So be in a good shape!

We will experience a unique Hutong tour by taking a rickshaw this afternoon. Hutongs are a kind of ancient city alley or lane and are very typical for Beijing. Most of them can be found close to the Forbidden City, and many were built during the three dynasties of Yuan, Ming and Qing. Today, the Hutong is a living museum of Beijing history showing the traditional lifestyle of Beijing people.
Day 4 Beijing / Qufu (B, L)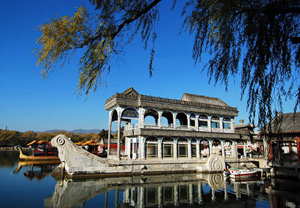 Transport via: Overnight Train K51 (23:06pm-07:36am+1) on our arrangement
Sightseeing: Summer Palace.

This morning will start the tour with the visit to the Summer Palace. Equally famous as the Forbidden City, the Summer Palace is called 'Yiheyuan' (Garden of Nurtured Harmony) in Chinese. Until nowadays, it is the best preserved and the largest imperial garden in China. You will regret it if you leave Beijing without having visited this grand imperial garden.

Later that day you will be transferred to railway station to take overnight train to Qufu.
Day 5 Qufu (B, L)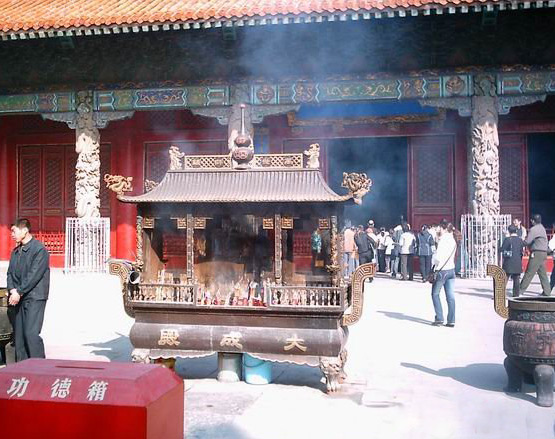 Sightseeing: Confucian Temple, Confucian Mansion, Confucian family graveyard.

Arrive Qufu this morning, you will be met at railway station and transferred to your hotel to have breakfast and a short rest.

Today we will learn the Confucian culture with the visit to Confucian Temple, Confucian Mansion and Confucian family graveyard. They are called Three Confucians, which are now one of the four extant great architectural complexes in China.

Among many preserved Confucian temples of different dynasties all over China, the Confucian Temple in Qufu is the largest and earliest one. It represents the culture and history of Confucianism. Confucian Mansion: It is also called Yanshenggong Mansion, a large house consisting of 463 halls, rooms, towers and houses, covering an area of 13.3 hectares-the largest landlord manor in China's history. The courtyard is divided into three family temples. The main building in the center was first used as a government office then changed to dwelling house later. Confucian family graveyard: It is the graveyard of the Confucian family and has a history of more than 2340 years. There are about ten thousand tombs inside the graveyard .Also many stone steles, lanes and pavilions can be found here.
Day 6 Qufu / Taian (B, L)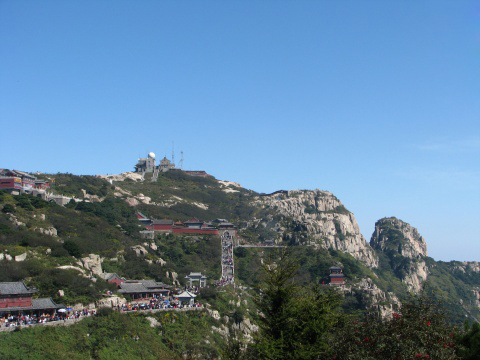 Transport via: Private car arranged by us
Sightseeing: Dai Temple. Mountain Tai

After breakfast, we will drive to Mount Tai Tourist Attraction. Take Car & Vehicle to the Top of the mountain. Mountain Tai, Covering an area of 426 square kilometers with the highest peak 1,545 meters above sea level; the majestic Mt. Tai is one of the China's national parks and the first of the Five Sacred Mountain in China.

Have a visit to the Dai Temple. First built in Han Dynasty, it is the largest and most completed ancient building complex of Mount Tai. Emperors of the past dynasties held celebrations in the temple to worship heaven and earth, and sacrificed to the God of the mountain. Besides, it was also the first stop for the pilgrims on their way to the Tai Mountain.
Day 7 Taian / Nanjing (B)
Transfer via: Train D29 (11:44am-16:26pm) on our arrangement

Free at leisure this morning until be met and transfer to train station and head for Nanjing. Known as the Capital City of Ten Dynasties in China's history, Nanjing has many places of historic interests.

After your arrival in Nanjing, you will be met and transferred to hotel by our local guide. For the rest of that day you can enjoy some leisure time.
Day 8 Nanjing (B, L)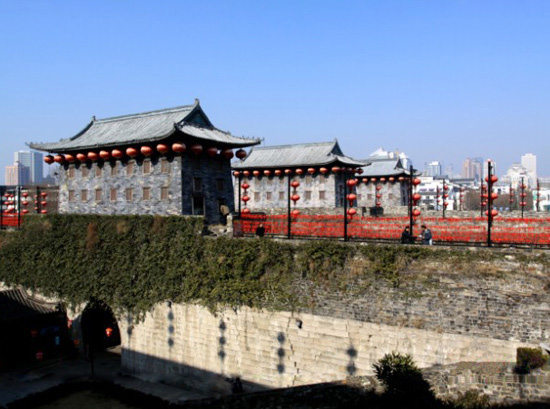 Sightseeing: Sun Yat-sen Mausoleum, Yangtze River Bridge, Nanjing City Wall, Zhonghua City Gate, The Confucius Temple

Today we will start our tour by visiting Sun Yat-sen Mausoleum. Sun Yat-Sen, leader of the 1911 Revolution that toppled the Qing Dynasty and ushered in the first republic in China's history, died in 1925.The mausoleum offers beautiful scenery and architecture.

Then we will proceed to the Nanjing Yangtze River Bridge. It was the first double deck and double track highway and railway bridge designed and constructed by Chinese people themselves. The upper highway bridge is 4589 meters long and the lower railway bridge is 6772 meters long. Each arch of the main bridge spans 160 meters.

After a Chinese lunch at a local restaurant, we will jaunt to Nanjing City Wall and the Zhonghua City Gate. It is the best preserved Chinese ancient castle, and the biggest and most splendid city gate of Nanjing. The gate was built from 1366 to 1386 and is made of huge bricks and special cement which is extraordinarily strong.

Afterwards our guide will accompany you to Confucius Temple. Consisting of 3 architectural complexes, Confucius Temple (Fuzimiao) was originally built in 1034. Enjoy yourself here, since the entire area around the temple consists of a series of tourist shops, snack bars, restaurants and entertainment arcades all being decorated in "Ming" and "Qing" style.
Day 9 Nanjing / Suzhou (B, L)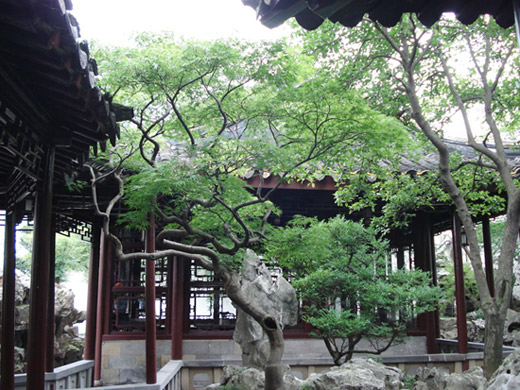 Transfer via: soft seat train on our arrangement
Sightseeing: Humble Administrator's Garden, Tiger Hill

This morning, you will be escorted to the railway station to take the express train to Suzhou. Suzhou is praised as the "Oriental Venice" and called "paradise on earth" along with Hangzhou.

Upon your arrival in Suzhou, our guide will meet you and escort you to a local restaurant to have lunch. In the afternoon you will visit Humble Administrator's Garden, the largest classical garden in Suzhou and one of the four most famous ones in China. Originally built in 1513 AD, it consists of three parts with different types of buildings around streams and ponds.

Then we will move on to Tiger Hill (Huqiu). Tiger Hill is the most famous sight in Suzhou city, enjoying the reputation of "The first scenic spot in Wu area" by its imposing beauty; This includes Leisure Spring, Testing Sword Rock, Third Spring, Broken-Pillar-Hall and Mountain Villa Wrapped in Emerald Green etc. With only 36 meters of height and an area of 20hectares, you might think it is an artificial hill, but its history can be traced back to 2500 years ago. The Tiger Hill Pagoda in the park is the landmark of Suzhou city.
Day 10 Suzhou / Hangzhou (B, L)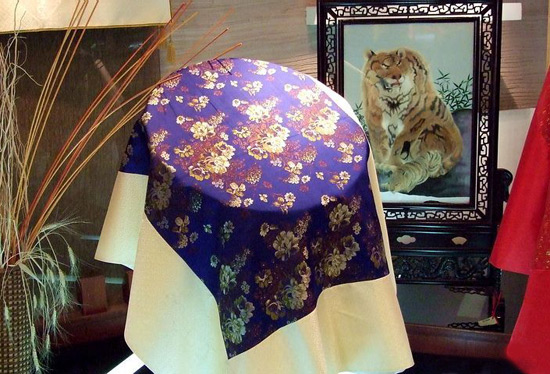 Transfer via: soft seat train on our arrangement
Sightseeing: Rickshaw Tour, Lingering Garden, No.1 Silk Factory

Today we will start off with a special Rickshaw Tour. Being driven through the old streets and Hutongs of Suzhou, you will see local people's life.

The arrangement will be made to visit the No.1 Silk Factory in Suzhou, as this city is also famous for its silk production. In the factory you can see how silk is made from the silk worm to the final woven cloth.

Finally we visit the Lingering Garden, one of the four most famous gardens in China. The garden is celebrated for its artistic way of handling the spaces between various architectural forms and garden courts. With pavilions, terraces, grotesque rocks, clear streams and rare vegetations, the corridors are able to separate the garden into several courtyards with distinct styles. The scenery of gardens within a garden is really attractive and makes tourists linger in this renowned Jiangnan Garden.

Afternoon, you will be transferred to the railway station and take the train to Hangzhou. An old Chinese saying goes, "There is heaven above, Suzhou and Hangzhou below." Centuries ago, Marco Polo called Hangzhou the most enchanting city in the world. Upon your arrival in Hangzhou, our local guide will meet you and escort you to your hotel. For the rest of the day you can discover the city on your own.
Day 11 Hangzhou (B, L)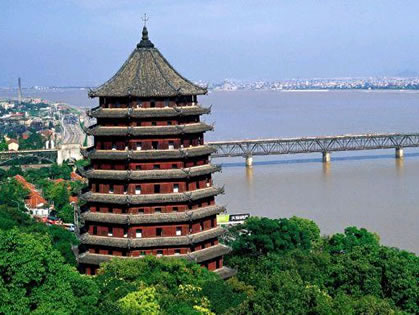 Sightseeing: West Lake, Lingyin Temple, Peak Flying from Afar, Pagoda of Six Harmonies, Dragon Well Tea Plantation

Today you will experience the beautiful West Lake. We will take a cruise boat across the lake to see the 3 pagodas in the lake. The West Lake is the most famous tourist spot of Hangzhou. Graceful mountains surround it on three sides. It has a charming scenery and many cultural relics and historic sites.

Then we will visit Lingyin Temple (Soul's Retreat Temple) including the FeiLai Feng from Afar. Close to the West Lake, the main hall in Lingyin Temple is about 34 meters (111 feet) tall - incredibly high for a one-storey building. In the center of the hall there is a statue of Sakyamuni Buddha, which was carved from 24 pieces of camphor wood. The temple was named Lingyin Temple for its extremely beautiful environment which is serene and suitable for "Soul's Retreat".

After having lunch at local restaurant, we will drive to the Six Harmonies Pagoda, highly erected by the Qiantang River and in the south of the West Lake. It is a perfect symbol of brick-and-wood structure built in the ancient China and was built in 970 AD in the Northern Song dynasty (960-1127) to press down the evil of the river tidal bore in Qiantang River.

Dragon Well Tea is well known worldwide, so you will be guided to the Dragon Well Tea Plantation to discover the history of Chinese tea and the tea ceremony. The water of dragon well is sweet and good taste. The green tea here enjoys very high reputation since Ming Dynasty (1368-1644 A.D) for its four special features: green color, fragrant aroma, sweet taste and smooth even appearance. Finally you will be transferred back to your hotel.
Day 12 Hangzhou to Yellow Mountain (B)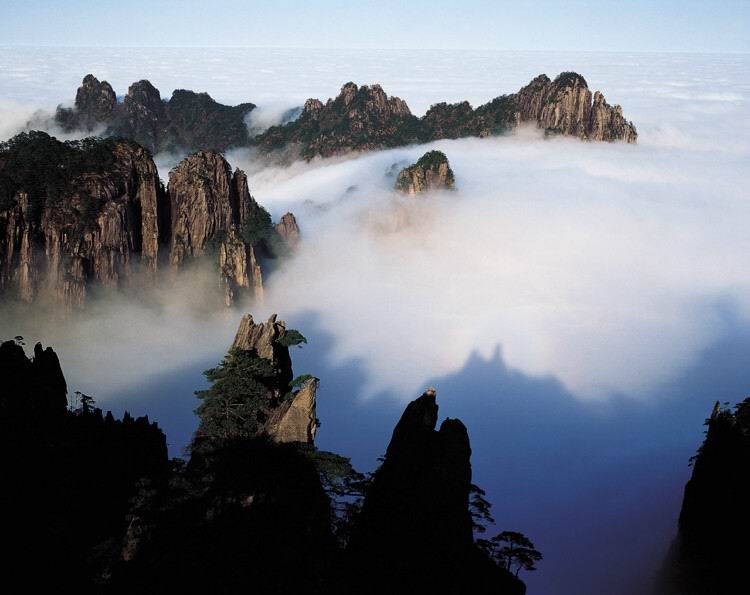 Transfer via: Express Bus on our arrangement

In the morning you will have some leisure time until you will be met by your guide and transferred to the express bus station to take the bus to Huangshan.

Huangshan City is a region with a long history and splendid culture. Among all notable mountains in China, Mount Huangshan, located in the south of Anhui province, is probably the most famous one. Together with the Yellow River, the Yangtze River and the Great Wall, Mt. Huangshan has become one of the great symbols of China. Mt. Huangshan boasts not only because of its magnificence but also its abundant resources and great variety of zoological species, for which it has been listed as a World Natural and Cultural Heritage Site. After your arrival in Huangshan, you will be met and transferred to the hotel, to enjoy some leisure time for the rest of the day.
Day 13 Yellow Mountain (B, L, D)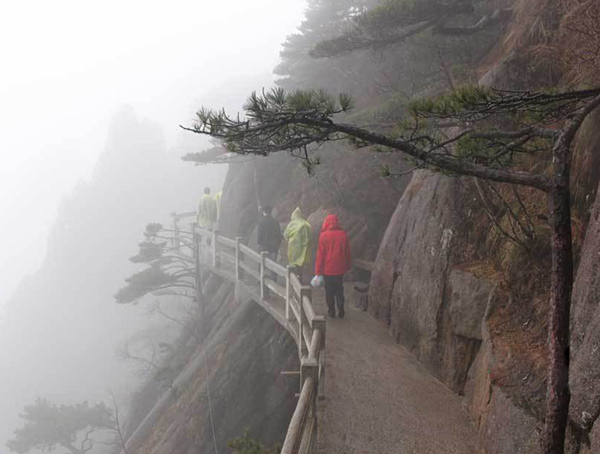 Sightseeing: Mt. Huangshan

In the morning, you will be transferred to the foot of Mt. Huangshan, take cable car to the top of it and make a tour to North Sea Scenic Area and other peaks. You will stay this night on top of the mountain.

Mt. Huangshan, known as "the loveliest mountain in China", is famous for its magnificent scenery made up of many granite peaks and rocks emerging out of clouds. Its landscape features "four wonders" of imposing peaks, spectacular rocks, odd-shaped pines, and a sea of clouds. Mount Huangshan boasts 72 peaks, more than 1,000 meters above sea level, with three main peaks rising majestically. The famous Welcoming Guests (Yingke) Pine (1,500 years old) and See-Guest-Off Pine have become a symbol of being faithful, unyielding and hospitable.
Day 14 Yellow Mountain / Shanghai (B, L)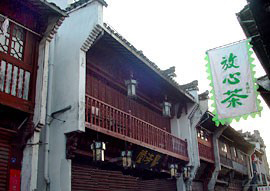 Transfer via: Overnight train on our arrangement
Sightseeing: Shexian Paifang, Ancient Street, Ink Stone Factory

This morning, you will be free for your own leisure activities, and then take a cable car down from the Mt. Huangshan. Afterwards we will visit Shexian for the unique Paifang architecture. Paifang is an archway usually made of fine wood or stone, as memorial and decoration. Shexian county is famous as the "the Town of Paifang" and has thousands of arches scattered around it. It is the best place to explore the social culture of China's feudal society.

Our next stop will be the Ancient Street. Located in the center of Huangshan, the Ancient Street was built 700 years ago in the Song dynasty. Its total length is about 1.5 km and the sides of the street are laid with slab stones. There are hundreds of old but well preserved shops, evoking a bygone era with buildings which are simple and elegant. Today, it is a commercial walking street.

After lunch, we will spent some time in the Ink Stone Factory. Ink Stone is the most important part of the "Four Treasures of the Study". Because of its solid texture, ink stone can be handed down from ancient times. The Ink Stone Factory in Hangshan is one of the most famous ink stone factories in China, where you can see the whole working process.

Finally, you will be transferred to the railway station and take overnight train to Shanghai.
Day 15 Shanghai (B, L)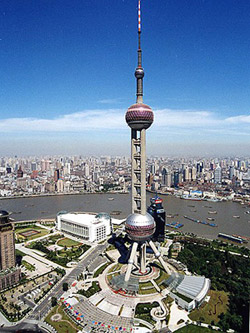 Sightseeing: The Bund, Yu Garden, Jade Buddha Temple, Oriental Pearl TV Tower

Arrive at Shanghai railway station in the morning. Be met and transferred to your hotel for breakfast and a short rest.

Let's start today's activities with a visit to the Bund to take a walk along the waterfront and experience the smells, sights and sounds of the old "Wall Street"" in Shanghai. Actually, some people say that the Bund is like "an exhibition of buildings". Finally we will walk along the famous pedestrian street-Nanjing Road, known as "China's No.1 Shopping Street".


Then we will take a stroll through the lovely Yuyuan Garden, one of the best Suzhou-style garden in southern China, which has many scenic courtyards decorated with baroque rockery, pools and flora, all connected by corridors and passageways. Afterwards, you will get an insight into Shanghai's local life on the Yuyuan Market – taste a pot of tea, shop for unique souvenirs and get a feeling for Old Shanghai.

Follow us to the Jade Buddha Temple. It is famous for its two rare statues of Buddha carved out of a single piece of white jade. One is a 1,000kg, 1.9 meter-high figure carved from Burmese jade brought to China in 1882, and the other is a sleeping Buddha; The temple receives thousands of visitors and worshipers every day. If you're lucky, you can watch the monks serving a ceremony in a side room.

After lunch you will visit the Oriental Pearl Tower, the highest TV tower in Asia and the world's third highest, creating a picture of 'twin dragons playing with pearls'. Like the Statue of Liberty in New York, Sydney Opera House and Eiffel Tower in Paris it has become Shanghai's symbolic architecture. The evening will be free for your own activities.
Day 16 Shanghai Departure (B)
Transfer via: Flight on your own arrangement

The rest of the day is your own, until our guide escorts you to the airport for your next destination.