13 Days Pingyao International Photography Festival Tour
Tour Code:CPT04
Tour Duration: 13 Days
Tour overview:Pingyao, one of the ancient city that are well preserved, is known for its historical culture as well as Lijiang of Yunnan. In Pingyao you will be immerged in the old sights, e.g. Ancient City Wall, Rishengchang Draft Bank, Ming and Qing Street, etc. And the best amazing highlights in China, including Temple of Heaven, Forbidden City, Great Wall, Terra Cotta Warriors and Horses, Yuyuan Garden,the Bund… will be included within this tour for your remarkable photographing...
Day by Day Itinerary
Day 1 Beijing Arrival
Transfer via: International flight on your own arrangement

Upon your arrival you will be greeted by our local guide and then transferred to your hotel by a private air-conditioned car. For the rest of the day you will enjoy some leisure time.
Day 2 Beijing (B, L)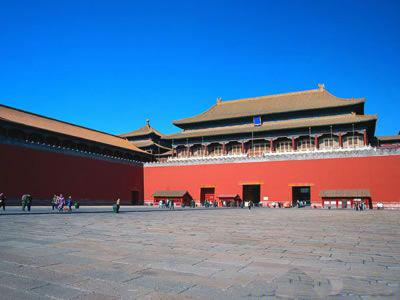 Sightseeing: Temple of Heaven, Tiananmen Square, Forbidden City

Our morning photo-shoot will take place at the Temple of Heaven, which was completed in 1420, and expanded over the years by two Qing Dynasty Emperors. It was the place where the Emperor came every winter solstice to worship heaven and to solemnly pray for a good harvest. With the three blue-tiled cone-shaped roofs, a unique wooden and blue-tiled structure built without a nail, it has become a worldwide symbol of Beijing.

Then move onto Tiananmen Square, the symbolical heart of China and gathering place for the masses. It is the biggest public square in the world, which can hold one million people.

The afternoon is devoted to photographing the Forbidden City. Experience the ancient Emperor's daily life. For 5 centuries Chinese emperors carried out their administration here. With almost 10,000 rooms, it was the centre of the Ming and Qing dynasties, a massive complex of palaces, pavilions, courtyards and gardens where 24 emperors used to live. Forbidden City was the largest palace in the world, and in the past it was indeed a forbidden place for commoners. Your tour here will include private access to the Emperor's palace.
Day 3 Beijing (B, L)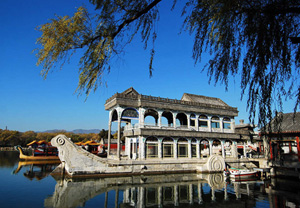 Sightseeing: Summer Palace

In the morning we will visit the Summer Palace, Equally famous as the Forbidden City, the Summer Palace is called "Yiheyuan" (Garden of Nurtured Harmony) in Chinese. Until nowadays, it is the best preserved and the largest imperial garden in China. You will regret it if you leave Beijing without having visited this grand imperial garden.

Then we will photograph the Beijing National Stadium (Bird's Nest/Olympic Stadium) and the National Swimming Centre(The Water Cube).

Afternoon, we drive to Jinshanling and shoot the sunset over the Great Wall. Jinshanling Great Wall, located about eight kilometers (five miles) southeast of the Bakeshiying Township in Luanping County in Hebei Province, starts from the Wangjinglou Tower in the east and ends at Longyukou in the west; The 20-kilometer-long structure, although a bit smaller and narrower compared to Badaling Great Wall and Mutianyu Great Wall features complicated and well preserved fortifications systems and fantastic natural scenery.
Day 4 Beijing to Pingyao (B, L)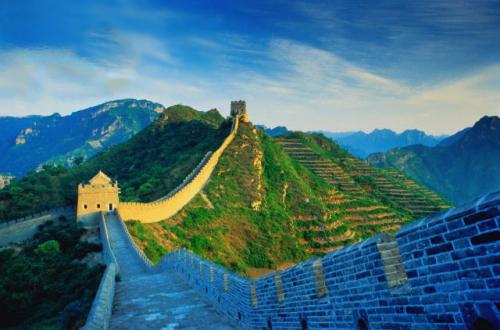 Transfer Via: Overnight train on our arrangement
Sightseeing: photo shoot Sunrise over the Great Wall, Hike along the Great Wall

If weather permits, this morning we will get up early to photograph the sunrise over the magnificent Great Wall.

After sunrise photo shoot, we take a short hike along the Great Wall for some more photo opportunities.

Late afternoon, we will drive back to Beijing railway station to take overnight train to Pingyao in comfortable soft sleeper class.
Day 5 Pingyao (B, L)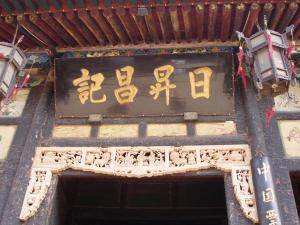 Sightseeing: Ancient City Wall, Rishengchang Draft Bank, Ming-Qing Street

Upon early morning arrival in Pingyao, you will be met and transferred to your hotel.

After breakfast and freshen up you will have a half day orientation tour of this ancient walled city to familiarize yourself with the venues of the photography festival. Visit to the Ancient City Wall in Pingyao Town located in the middle of Shanxi Province. First built about 2,700 years ago, it was expanded in the Ming and Qing Dynasty. It is the most well-preserved wall among the ancient historical and cultural cities in China, and also an early and largest city wall in Shanxi Province. The present city wall is mainly in the form and structure of Ming Dynasty, with a total length of 6.4 kilometers.

Rishengchang Draft Bank is a financial institute which appeared from Qing Dynasty, the earliest draft bank is Rishengchang Draft Bank, whose owner is the Li Family of Pingyao County of Shanxi Province. It was mainly devoted in handling remittance, money exchange, deposit, loan and other financial business. There were 35 branches in China's big and medium-sized cities. Its business covered Europe, America and Southeast Asia. And the Rishengchang Draft Bank had been the financial center of China for about 100 years.

The Ming-Qing Street is located in the South Street of the town. With a length of 440 meters, the street used to be the commercial center of Pingyao ancient city. The traditional and orderly-located shops of the Ming and Qing Dynasties are still well preserved. The cross-street Town House is the highest building of the city (18.5 meters high). On its top, you can take a whole view of the Ming–Qing Street. Walking along the street, tourists can get the first-hand experience of ancient China.
Day 6 Pingyao (B)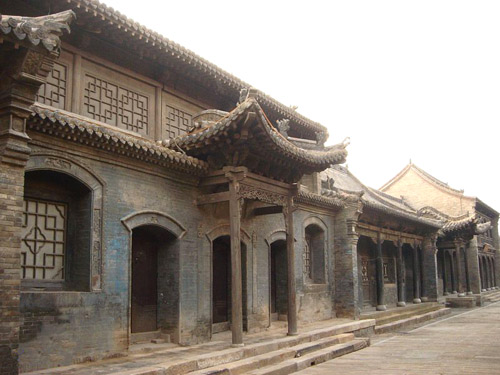 A free day to explore the photography festival, visit workshops and galleries or take your own shots.
Day 7 Pingyao (B)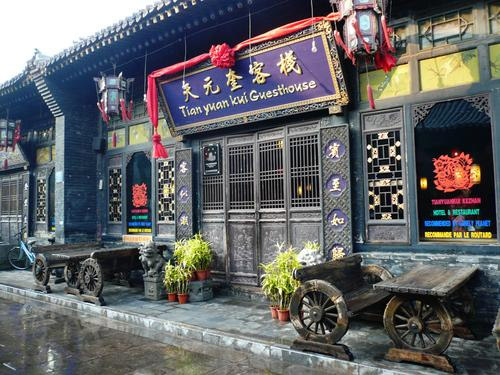 A free day to explore the photography festival, visit workshops and galleries or take your own shots.
Day 8 Pingyao to Taiyuan to Xi'an (B, L)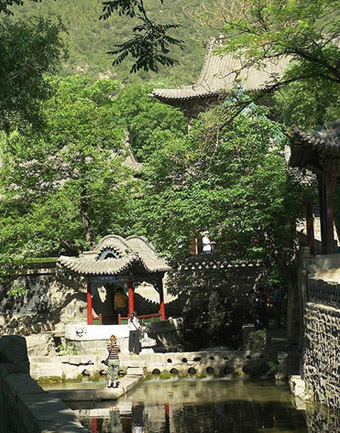 Transfer via: Overnight train on our arrangement
Sightseeing: Jin Si

After breakfast, you will be transferred to Taiyuan, stopping off at Jinci Temple with time to view and photograph this fabulous old temple. Then continuing onto Taiyuan with free time until you catch the early evening overnight train to Xi'an in soft sleeper class.
Day 9 Xi'an (B, L)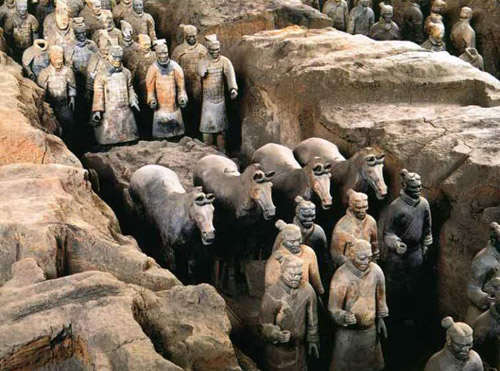 Sightseeing: Terra-cotta Warriors and Horses, Big Wild Goose Pagoda, Bell Tower

Arrive in Xi'an in the early morning. Upon arrival, you will be met and transferred to your hotel. After breakfast and fresh up, you will visit and photo-shoot the amazing 2000-year-old Terra-cotta Warriors and Horses. Regarded as the 8th Wonder of the World, the Terra-cotta Warriors and Horses are the most significant archeological excavations of the 20th century. Over 2,200 years ago, the first emperor of China, Qin Shi Huang in search of immortality, ordered the construction of a vast army of Terra-cotta warriors and buried with him to protect his empire after his early death.

Another highlight today is to photographing the Big Wild Goose Pagoda. Situated at south of the Xi'an city, as one of the main constructions in the famous Buddhist temple - Da Ci En Temple, where Famous Buddhist Master Xuanzang (Monk Tripitaka) stored his well-preserved collection of classic Buddhist artifacts brought from India in Tang Dynasty. Now it is the Landmark of the Xi'an.

Then we go on to visit the Bell Tower, which is the most well-preserved and best-known one among many ancient cities of China. The Bell Tower was built in 1384. In early morning of ancient times it had the mission of ringing the bell and giving the correct time to the whole city, so it is called "The Bell Tower". With magnificent carved beams and painted rafters, this classical building is truly elegant.
Day 10 Xi'an to Shanghai (B, L)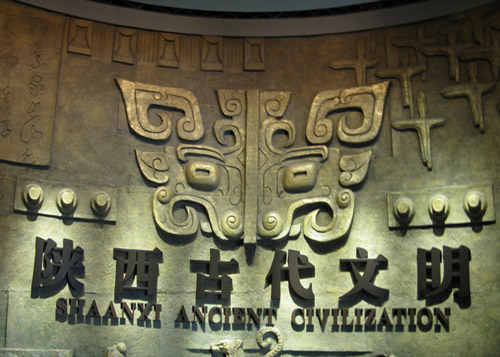 Transfer via: Overnight train on our arrangement
Sightseeing: Ancient City Wall, Shaanxi Provincial Museum

This morning, we will have photo-shots at Ancient City Wall. You will experience a half-hour's hike along the Ancient City Wall. It is the largest and best preserved present city wall in ancient China and is probably the best military battlement in the world. If you want to, you can rent a bicycle for a ride on top of the spectacular city wall. The wall was built in the Tang dynasty (618-907) and enlarged in the Ming Dynasty (1368-1644).

Then we will move on to visit the Shaanxi Provincial Museum. It is a magnificent architectural complex in the Tang Dynasty style. The Museum possesses a treasure of 113,000 historic and cultural artifacts unearthed in Shaanxi, and it covers an area of 1,100 square meters for exhibition.In the afternoon, you will be transferred to railway station to take overnight train to Shanghai in comfortable soft sleeper class.
Day 11 Shanghai (B, L)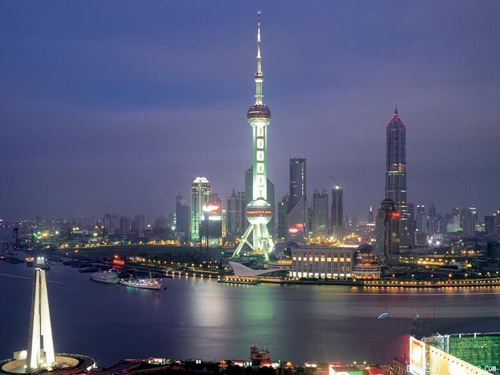 Sightseeing: Yuyuan Garden, Old Shanghai, the Bund

Early morning arrival in Shanghai. You will be met and transferred to your hotel to freshen up.

Then, we will take a relaxing walk to the lovely Yuyuan Garden, a beautiful garden in the south of the Yangtze River. Wandering through it, you will find pavilions, corridors, streams, courtyards as well as many other natural features.

Once entering Shanghai Old Street, you would feel returning to the bustling market of Shanghai 100 years ago when Shanghai was made the first open port. Here you can find the folk life style of old Shanghai, a miniature of old Shanghai Downtown Street. It is a characteristic street centered on tourism, shopping and culture-exhibition. Various old stores are gathered here: exchange shops, jewelry shops, taverns, tea houses, theatrical stages and business houses… Known as Fangband Road, it is always the "crowd corridor" with a total of 825 meters, being adjacent to the Yuyuan Garden Bazaar Area and runs in an east-west direction from Zhonghua Road to Henan Road South.

Afterwards, you will take a walk to the famous Nanjing Road and the Bund. They are among the most recognizable architectural symbols of Shanghai and therefore a must-see when visiting Shanghai
Day 12 Shanghai (B)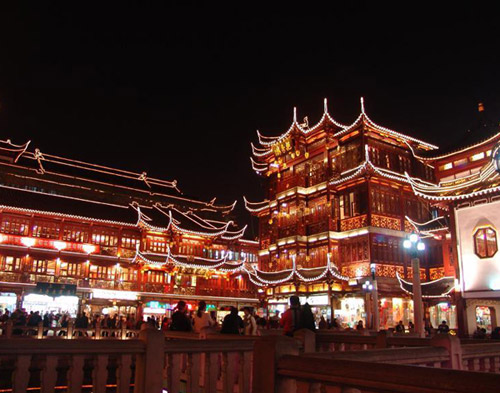 Today is a free day for you to explore the metropolis by yourself. You can do some shopping as your like.
Day 13 Shanghai Departure (B)
Transfer via: Flight on your own arrangement

Your time is your own, until our guide escorts you to the airport for your flight to your next destination.