4 Days Authentic China Gourmet Tour in Shanghai
Tour Code:CFT05
Tour Duration: 4 Days
Destination:Shanghai
Tour overview:As the "shopping paradise", Shanghai is also a gourmet kingdom. Shanghai local food, such as Shi Zi Tou and Shanghai dumplings, are worth tasting. What's more, authentic Sichuan Cuisine can also be enjoyed in Shanghai. Why not have a try!
Day by Day Itinerary
Day 1 Arrival Shanghai
Transfer via: Flight on your own arrangement
Arriving in Shanghai, you will be met and transferred to your hotel by our local guide. The rest of the day will be free for your own purposes.
Day 2 Shanghai (B, L, D)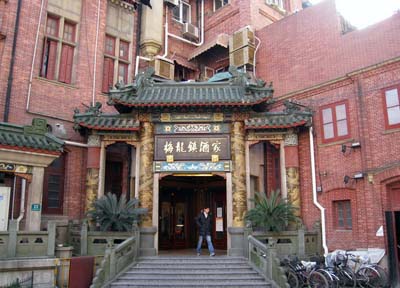 Sightseeing: Nanjing Road, the Bund, Yuyuan Garden, Jade Buddha Temple
Lunch: Lu Bo Lang Restaurant. This famous restaurant is great for typical Shanghai snacks. You can get a sample of 12 different dumplings and cakes, enough for a light lunch.
Dinner: Mei Long Zhen Restaurant. This is an authentic shanghai restaurant offering traditional shanghai food. A good place to try lots of local specialities - shi zi tou (lion head meatballs) and of course Shanghai dumplings (they even have crabmeat filling!). Prepare to be amazed by the guys who fill your teapot and sit back and enjoy a little old world Chinese style.
In the morning you will take a walk to the famous Nanjing Road and the Bund. They are among the most recognizable architectural symbols of Shanghai and therefore a must-see when visiting Shanghai.

Then we will take a relaxing walk to the lovely Yuyuan Garden, a beautiful garden in the south of the Yangtze River. Wandering through it, you will find pavilions, corridors, streams, courtyards as well as many other natural features.

Finally we head to the Jade Buddha Temple. The old-time and classical architectural style makes the temple unique and inimitable in this modern city. Both, the Sitting Buddha and the Recumbent Buddha are carved with whole white jade. If you're lucky, you can watch the monks serving a ceremony in a side room.
Day 3 Shanghai (B, L, D)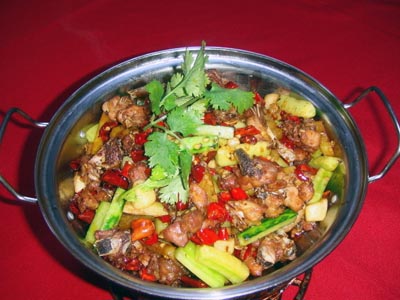 Sightseeing: Shanghai Museum, Oriental Pearl Tower
Lunch: 1221 Restaurant. The decor is modern and stylish and the menu offers a mix of traditional and innovative Shanghai cuisine that is very tasty. Try the 'la la ji ding' or spicy cold chicken noodles or any other of their fabulous cold appetizers. A unique dish is the stir fried beef with deep fried dough sticks, a mix of crispy and soft textures. Service is friendly and attentive.
Dinner: Furong Zhen Sichuan Restaurant. This Sichuan restaurant has had perfect dan-dan noodles. It has better Sichuan food than some restaurants in Chongqing. Try the sliced pork with garlic sauce, deep-fried shrimp with chili sauce, tea-smoked duck with dumpling, shredded chicken with Sichuan sauce, or boiled beef with chili and onions. You can request different degrees of hot spices.
Today you will visit Shanghai Museum which is the biggest museum of China. It incorporates a collection of over 120,000 pieces of Chinese art & cultural relics and is especially famous for its treasures of bronzes, ceramics, paintings and calligraphy.

After lunch, we will visit the Oriental Pearl Tower, the highest TV Tower in Asia, which creates a picture of 'twin dragons playing with pearls'. The entire scene is a photographic jewel that excites the imagination and attracts thousands of visitors all year-round.
Day 4 Departure Shanghai (B)
Transfer via: Flight on your own arrangement
Today will be free for your own purposes, until our guide will escort you to the airport for your next destination