10 Days Classic Beijing, Xi'an, Shanghai Culinary Adventure Tour
Tour Code:CFT02
Tour Duration: 10 Days
Tour overview:Have been long converted by Peking Duck of Beijing, Chinese Homburg of Xi'an,and the local cuisine of Shanghai? In this tour, you must discover more! And by taking cooking classes, you will enjoy the process of making Chinese food. Join us to experience the adventure now!
Day by Day Itinerary
Day 1 Arrival / Beijing
Transfer via: International flight – on your own arrangement

Arrive in Beijing where you will be met and escorted to your centrally located hotel. The remainder of your day is at leisure to relax or begin exploring China's political, educational and cultural center, which was named as the capital in 1057 B.C. Your contemporary Atrium Hotel is conveniently located in the city center, only a mile or so from the Forbidden City and offers comfort and numerous facilities.
Day 2 Beijing (B, L, D)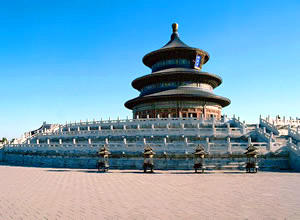 Sightseeing: Tiananmen Square, Forbidden City, the Temple of Heaven

This morning our tour will begin with a visit of the Tiananmen Square is the symbolical heart of China and gathering place for the masses. It is the biggest public square in the world, which can hold one million people.

From here we will walk across the Golden River Bridge to visit the Forbidden City and experience the ancient Emperor's daily life. For 5 centuries Chinese emperors carried out their administration here. With almost 10,000 rooms, it was the centre of the Ming and Qing dynasties, a massive complex of palaces, pavilions, courtyards and gardens where 24 emperors used to live. Forbidden City was the largest palace in the world, and in the past it was indeed a forbidden place for commoners. Your tour here will include private access to the Emperor's palace.

After lunch, we will go on our city tour to visit Temple of Heaven, which was completed in 1420, and expanded over the years by two Qing Dynasty Emperors. It was the place where the Emperor came every winter solstice to worship heaven and to solemnly pray for a good harvest. With the three blue-tiled cone-shaped roofs, a unique wooden and blue-tiled structure built without a nail, it has become a worldwide symbol of Beijing.
Day 3 Beijing (B, L, D)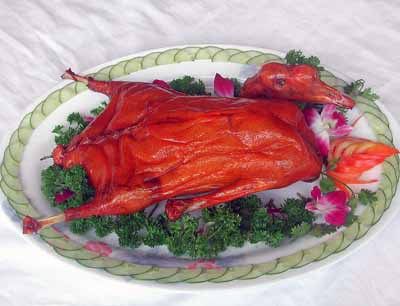 Sightseeing: Great Wall of China. Ming Dynasty Imperial Tombs
Dinner: Peking Roast Duck

After experiencing the royal lifestyle, today we will be transferred to the surrounding countryside of Beijing and visit the Badaling Great Wall, the pride of China and one of the Seven Wonders of the World. Whereas Genghis Khan contemplated it as a military obstacle, Richard Nixon described it as one of humankind's greatest achievements. You will be able to climb and walk one of the best preserved sections of the 2,000 years old ancient wall, admiring the splendid mountain views. Bring a jacket and layer- although it is breezy, the climbing is tough. So be in a good shape!

In the afternoon we will visit the legendary Ming Tombs, which are situated at the foot of Heavenly Longevity Mountain, Changping, northwest of Beijing. Since there are 13 Ming emperors buried there, this place was called the 13 Ming Tombs. You will walk along the Sacred Way, a road guarded by stone statues on both sides, as the ancient emperors did to hold a memorial ceremony for their ancestors. In addition, you will encounter the marble tombs of the Ming Dynasty emperors.
Day 4 Beijing - Jinsoon Cooking School (B, L)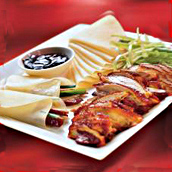 Activity: Chinese cooking class in Jinson Cooking School
Sightseeing: Hutong tour in rickshaw

Awaken your inner Iron Chef this morning at a cooking class at Jinsong Vocational Training school. Beijing cuisine, also known as Peking, has hundreds of well-known dishes with distinct flavors and techniques that have found their way from the imperial court to international restaurants. In this hands-on setting you will master a popular Chinese dish and then have the chance to taste your work as your lunch will feature the dish you just created.

After lunch, explore Beijing's maze of old hutongs (alleys), built more than 800 years ago and established by each emperor based on class and etiquette. Get an authentic view of modern life in China with a rickshaw tour through a typical modern village, stopping at a local kindergarten and drum tower; and spend time sipping tea and chatting with a local family in their home.
Day 5 Beijing / Xi'an- Chinese Dumpling Class (B, L, D)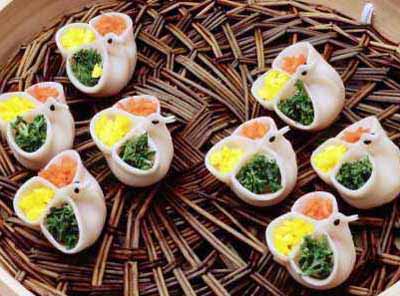 Transfer via: Flight on our arrangement
Sightseeing: Shaanxi Provincial Museum, Ancient City Wall
Activity: Chinese Dumpling cooking class
Dinner: Dumpling dinner

Early evening, work up an appetite with a Chinese Dumpling cooking class before dinner at De Fa Chang restaurant. Watch as the restaurant's team makes dumplings in the kitchen, and then learn first-hand. One of the chefs will join your group and give you a close-up demonstration, and you'll get to practice making them yourself. Afterwards, enjoy a mouthwatering dumpling dinner at the restaurant.

Then on this day, we will first visit the Shaanxi History Museum. It is a magnificent architectural complex in the Tang Dynasty style. The Museum possesses a treasure of 113,000 historic and cultural artifacts unearthed in Shaanxi, and it covers an area of 1,100 square meters for exhibition

Then we will move to visit the Ancient City Wall. You will experience a half-hour's hike along the Ancient City Wall. It is the largest and best preserved present city wall in ancient China and is probably the best military battlement in the world. If you want to, you can rent a bicycle for a ride on top of the spectacular city wall. The wall was built in the Tang dynasty (618-907) and enlarged in the Ming dynasty (1368-1644).
Day 6 Xi'an - Hand-Pulled Noodles (B, L, D)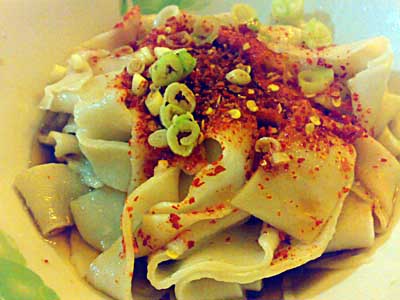 Sightseeing: Terra Cotta Warriors and Horses Museum, Big Goose Pagoda
Activity: "hand pulled" noodles make
Dinner at Tang Dynasty Theatre with show

Today you will experience the highlights of Xi'an. After breakfast, you will depart you're your hotel. You will visit the amazing 2000-year-old Terra-cotta Warriors and Horses. Regarded as the 8th Wonder of the World, the Terra-cotta Warriors and Horses are the most significant archeological excavations of the 20th century. Over 2,200 years ago, the first emperor of China, Qin Shi Huang, ordered the construction of a vast army of Terra-cotta warriors in search of immortality. After his early death they were buried with him to protect his empire.

Another highlight today is the Big Wild Goose Pagoda. Situated in the south of Xi'an city, it is one of the main constructions in the famous Buddhist temple-Da-Ci-En Temple. There, the well-known Buddhist Master Xuanzang (Monk Tripitaka) stored his collection of classic Buddhist artifacts brought from India in Tang Dynasty. Now it is the Landmark of Xi'an.

Then we will go on to visit the Bell Tower, which is the best-preserved and best-known one among many. The Bell Tower was built in 1384. In early mornings of ancient times it had the mission of ringing the bell and giving the correct time to the whole city, hence called "The Bell Tower". With magnificent carved beams and painted rafters, this classical building is truly elegant.

For lunch, watch a local chef make "hand pulled" noodles right in front of you. And we'll have dinner at Tang Dynasty Theatre with show.
Day 7 Xi'an / Shanghai (B, L)
Fly to Shanghai, once the "Paradise of Adventurers" and now China's commercial center and most sophisticated city.

After lunch, tour the famous waterfront Bund, once the financial center of the foreign powers. Visit Old Town and then find peace and health amongst the beauty of Yu Garden. Over 400 years-old, the present-day garden occupies five exquisitely designed acres with pavilions, halls, stones and streams. The Grand Rockery, Dragon Wall, Hall of Heralding and Spring Hall of Jade Magnificence are highlights.

You are free to enjoy dinner on your own; in the evening, enjoy a traditional Chinese Acrobatic Show.

RENAISSANCE SHANGHAI YUYUAN HOTEL.
Day 8 Shanghai / Local Market & Cooking Class (B, L)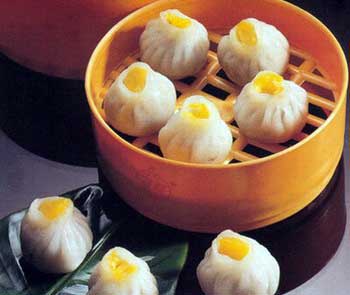 This morning is a highlight of your culinary adventure and an opportunity to gain invaluable insight into local cuisine and the role it plays in Chinese culture: a cooking class in a local home. Your hosts will welcome you to their village and take you to the market where they purchase fresh vegetables and fruit daily. Learn about their way of life and the various ingredients, and then return to their home to learn how to make a Chinese soup and enjoy lunch with your local host.

In the afternoon, visit the Shanghai Museum, then head back to your comfortable hotel. You may want to take advantage of the award-winning 'Quan' Spa and Wellness Zone which comprises a 24-hour gym, swimming pool, juice bar, indoor spa garden and relaxation areas with breathtaking views of old and new Shanghai. The hotel is also ideally located if you'd like to continue exploring the city.

RENAISSANCE SHANGHAI YUYUAN HOTEL.
Day 9 Shanghai (B)
This morning visit Zhujiajiao, an ancient canal town often nicknamed the Venice of China. The town was formed about 1,700 years ago and features incredibly well-preserved Ming and Qing architecture and ancient stone bridges (36 in all). The rest of time today will be free at leisure for you to explore the city on your own.

RENAISSANCE SHANGHAI YUYUAN HOTEL.
Day 10 Shanghai (B)
This morning, bid farewell to this majestic land and its misty mountains and ancient wonders, as you board your flight home, bringing home a refreshed understanding – and new recipes! – Of this steadfast culture.